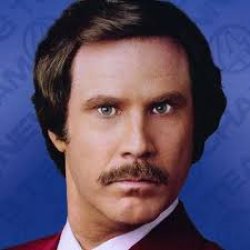 southbuc
---
MEMBER SINCE August 28, 2013
Recent Activity
Tressel told Troy he could return punts.
I am afraid we will be...France
Tony Alford is the Assistant to the Regional Manager.
What was the story with Grinch? I have to think that if Day had wanted him he would've kept him. And if they didn't want him, why on earth did Oklahoma pay him 1.2 million?
Too much heat around Wilson at IU for him to be a HC.
Innovation with adult supervision.
Ahhh. The old dolphin floggins
In my best Chandler voice "could we have any fewer quarterbacks?!"
They were supposed to wear these in the rose bowl I though.
You guys are too much. I gotta Zeke out a new group of friends
Atta boy! Mind is far more powerful than body.
Skin that smokewagon and see what happens
Well thought out. Levelheaded. Rational. Are you sure you mean to comment on a fan site?!
Miami still plays football?
I wonder if it has to do with how his Twitter comments etc. sat with his teammates.
I'm pretty sure I read December to graduate.
I was wondering who ate the Cheetos.
No one is going to feel sorry for Tate the way he conducts himself