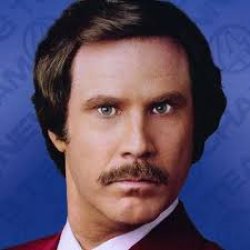 southbuc
---
MEMBER SINCE August 28, 2013
Recent Activity
What defense did the titans run?
There is virtually zero chance Fleming doesn't play.
We also played some 12 personnel with only 2 receivers. K.J. wasn't on the field every snap.
Yep, ejection only when a defenseless player. 15 yds otherwise. And they have got to quit stopping play so much and interrupting the game flow. Especially when its Big Brother in the sky who stops it. I would actually like to revise replay as a whole. It is too intrusive into the game. Review scoring plays and give each coach 3 challenges.
If any of those orange haired turds think we wouldn't have won that game 8/10 times they are as delusional as they appear.
With a new CBA and the likelihood of him moving to the top half of the first round it isn't a bad move
He knows that Combs is coming back but needs to finish the nfl season to announce.
Seems like Miller could take over center and Myers move back to his natural position at guard. Add NPF at RT and that is a MONSTER oline. Also, I would love to see Big Greasy line up beside Munford in a jumbo package.
Clemson hasn't had a top 5 class yet. That's what scares me. Now they have a #1 class. The one that is fishy is Bama having #1 for 7 straight years. Bagmen run deep down there.
My issue is the fact that this can even occur. That an unseen unaccountable "reply booth" can step down from Olympus and interject into a game, change a game completely. Initiate and change.
I live in the south and hate the SEC goons but I absolutely want to see that smug look wiped off Dabo's face. LSU by 50.
The slobs will be better, receivers equal or better, so it's a sure thing if he's healthy
Sorry I'm late to the conversation. I was busy showering that off of me.
Especially when it was ruled a catch on the field.
Reheated a whole beef tenderloin left over From Christmas dinner on the Traeger. Thin sliced with horseradish aioli on sourdough rolls.
Cracks me up how Clemson fans have come out of the woodwork. Five years ago there were literally 11.
Thinking about how Day exposed that TTUN corner last year. Visions of Campbell stealing across the middle in a drag route. Jalen Gill might be a good matchup for that with his speed. Or the ole Texas route to Jk.
OSU is absolutely more talented if you believe recruiting rankings. https://247sports.com/Season/2019-Football/CollegeTeamTalentComposite/
Did you listen to yesterday's podcast with Kyle? I think we can run on them. A lot.
We owe those Gumps an absolute ass whoopin.
I read that the same way. Apparently we recruit slow corners?