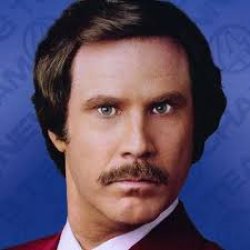 southbuc
---
Member since 28 August 2013 | Blog
Recent Activity
Defense Can't play the whole game on the field and stop them from scoring.
Losing a player like that...well it just stinks.
I know Chris Sr a Little as he owns a shop near my house and we always talk football. He has tremendous respect for OSU. The younger brother is a rising soph I believe and supposed to be a stud OT prospect. I believe that's the younger one on the right side of the picture. Very high character family.
No chance Kelly goes to old miss. He deserves a much better job than that. So does Schiano
With the title I was thinking I might see a baby in a pool, full frontal reaching for a crisp GW.
Citation 4. Approximately 2k per hour. Holds his whole family. Gulf Stream. Yeah that's 5-10k.
This. Clemson wouldn't have made the playoff without Watson. They lose a couple of those wild comeback games and finish 9-3. QB is the one position that can skew this greatly.
I'm excited about the young guys too, I just hope they can Block too.
Why hasn't JT gone to work with George Whitfield ?
It wouldn't even be close.
Matta on hot seat? Been a while since hoops have been any good.
We won because we had a line that could actually block someone.
Our d line is going to be the diffference. I can see these guys reeking havoc all night and making Watson average. Clemson has a better starting four but not two deep and our tempo will wear them out. Offense will do just enough but defense wins. Clemson
Tampa is too far for those hillbillies to drive.