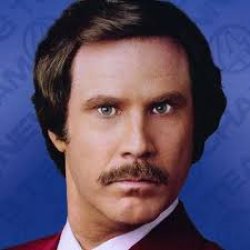 southbuc
---
MEMBER SINCE August 28, 2013
Recent Activity
We test more than everyone and inflate our statistics. So there's that.
The virus will likely mutate to something less virulent by then but yes.
The CDC estimates .26% mortality, which is about 2x a bad flu season.

the risk of course to student athletes is a very small yet non zero number. Probably on par with their risk on the field.
Oden was that good and yet we kept lobbing up threes.
Thank you!!! People are so damn emotionally controlled and not dealing in the reality of large numbers; Only with the propagated fear (which is understandable but step back and think people)
Please Follow the narrative not the reality. The risk to people this age and condition is statistically insignificant. Literally more likely to suffer harm on the field.
Of course quarantine is realistic. How do you think they are dealing with infections now?
at this age and condition they are factors more likely to be harmed playing than by the virus. Reality is they are probably all going to get it anyway. Why not do it at the same time?
thank you for the analysis. Two comments
1). Why not put them in a bubble? Have them live in a separate area separated from students and take all of their classes online.
2) If I were a captain I would seriously think about getting the whole team to intentionally infect themselves right now to prevent any forfeits during the season.
How could someone prove where they contracted it? Pretty tall burden of proof.
They tempt fate every time they walk on the field (which is more dangerous to these guys than Covid)
Don't use Clemson as your example. They literally have one elite recruiting class ever
The only way to surely have an uninterrupted season may be for the players to decide to intentionally get sick now.
If one of them gets sick the boys should pass the lollipop and get it over with. That may be the only thing saving the season.
If the season is truncated and a second wave turns out bumpkis, we all gonna be PISSED.
That there's funny. I don't care who you are
There was actually a civil war vets widow that lived into this century as well
Seriously how much is going to change in a month?
Bet she can see over the crowd.
How does she feel about reporting to a former NH guy?
They also benefitted when Florida HS talent was better.
Especially the part about being outraged that the Police had "no remorse". What did THOSE police officers do that required remorse?