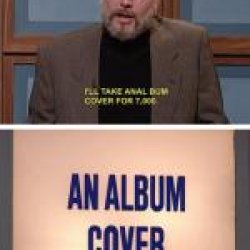 SouthBayBuckeye
Manhattan Beach, CA
Member since 30 August 2010 | Blog
Grew up in Columbus, Went to OSU, Graduated in 2007 and moved to Manhattan Beach. Been here ever since.
Favorites
SPORTS MOMENT: When Michigan girls cried on TV....
COLLEGE FOOTBALL PLAYER: Eddie George
COLLEGE BASKETBALL PLAYER: BOBAN SAVOVICH
NFL TEAM: Chargers
NHL TEAM: Kings
NBA TEAM: Cavs
MLB TEAM: Yanks
SOCCER TEAM: USA
Recent Activity
N. Roys Ave's finest. Thanks for the memories, and the final four(yeah, it still happened)
ITT: same old uniform circle jerk that's existed for the past 4-5 years.
No. all I need it a hot dog or maybe a soft pretzel to soak up the booze. I don't need or want this fancy food at the cost of one nut per potato skin.
Forget the fact that they are the better team...OSU is going to win because a lot of people need to suffer.
I like where your head's at.
There has to be some sort of wolverine conspiracy here.
If she really hasn't seen the tape in question then I hope she gets S-canned post haste.
The only thing that could be gained from this is that we see(and so does everyone else) that Carlos didn't get physical with her. That's the only outcome that could be positive.
Breaking news:
Mindy Drayer moving to Nashville to be Herbie's neighbor. Angry mob armed with torches and pitch forks helps her pack, a few items were damaged in the move. Story at 11.
I don't want the meat sweats, haha.
I can't believe no one has mentioned FAT BURGER or TOMMY'S yet.
I remember that 1999 team vividly. I was a freshman at Columbus West HS, where Michael Redd played his HS ball. Everyone; students, teachers, janitors, school cops was excited. what a year.
Miss you, Boban.
San Diego has some great OSU bars, like Moondoggies. Right next to a scUM bar though... great for schadenfreude. Gas Lamp is always fun too. For me MB is great. I have a 5 min commute to work in El Segundo(short commute worth it's weight in gold here) and can walk to the bars/beach too. Life. It does not suck.
OH AAAANNNND a tip on ordering burgers at places like Father's Office, Umami, etc(not fast food):
ORDERING ANYTHING COOKED MORE THAN MEDIUM IS A CRIME.
I don't see myself living anywhere else. I mean, I can and do walk to most of these places from my house. Life ain't too bad.
East of the 405... no thanks!
If you want to feel bloated and sweaty for a few hours, then yes 5 guys is the way to go. But if you want to be able to function afterwards, In-N-Out is the way to go.
Double Double, Animal Style with Animal Style fries. I don't go often, so when I do I go big.
I'm so torn on whether or not to go to Lucky Strike. OSULA will probably be there, and for me, that's a major detractor. I can't watch football games with them because it's a bunch of old people yelling things like "run faster!" or "tackle him!" that I find really annoying. I used to go to a bar called On the Rocks in Redondo for most football games, but their presence has made me find other places. (Malloy's in Hermosa, mostly. Hello beer towers)
I still may show up. I'll be there with 3 other people. Tall white guy in a "we're nuts" hat. I'm sure I'll be the only one.
I live in Manhattan Beach, here are my tips:
MB Post: good food but over priced. I had a bacon manhattan there once. It was underwelming, and I LOVE bacon and bourbon.There are other places in downtown Manhattan Beach I would recommend like Simmzy's(great beer selection, esp IPAs), Manhattan Beach Brew Co, rf Wahoo's Fish Tacos if you're looking for cheaper local fare. Also, if you're in the mood for Italian, check out Mama D's(right next to Wahoo's)
Also, Hermosa Beach is less than a mile south for anyone that's interested. There's an UMAMI BURGER there. If they have the Korean Galbi burger I highly recommend it.
El Tarasco, there's another on Rosecrans(think it's the original), a bit smaller than the one on Sepulveda/Hwy 1/PCH. Pro tip: YOU CAN BRING YOUR OWN BEER. (+1,000,000)
Down the block maybe 100 feet, hang a left and you can go to O.B.'s which is a small bar with plenty of TVs, decent beer selection and good bar food. Avoid Sharkeez as it gets pretty Bro-tastic... even though they do have 2 for 1 happy hour. Sometimes I go there if I'm feeling Brave. Across the street is Pancho's which some ppl think is overrated, but they have good margarita's etc.
If you find yourself in Hollywood for some reason, go to Dylan's. They have $3 drafts of basically anything you want there. Hey, that's super cheap for LA.
Avoid tourist traps at all costs. Not worth your time.
The Yardhouse at LA Live is where I'll be before the game. IT's my go to for Kings games, etc.
re: SUN, is it still supposed to rain on Sunday? Prepare to lose your mind, Ohioans. People lose their sh*t when it rains. Stay off the major roads if at all possible.
Sources say it's more of a bread bowl shape.