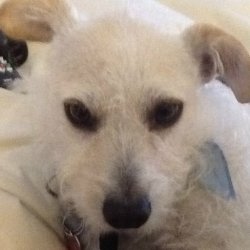 southbay
---
MEMBER SINCE August 10, 2013
Recent Activity
Looking forward to seeing Mr. Sueing play for the Buckeyes.
With the right coaching it should work out well, and even a bad injury or two won't be a catastrophe.
If this is because you recently got married, congratulations and best wishes.
If you don't think college football has a place in this society any more, why not just say so?
College teams playing upperclassmen while freshman studs languish on the bench.
You'll need to watch every Shetland episode twice just to understand every word that is said, and almost all of it is in English!
Perhaps a better title would have been "Sports is Sick".
Baptiste just concluded a 6 episode Season 1 on Masterpiece but you can catch it on Amazon. Go ahead and buy the six pack, you save a few bucks. I watch a lot of detective shows and this is one of the better ones I've seen in a while.
And it was written and performed by four guys who collectively and individually were among the most educated rock musicians in history.
Excuse me, there are no half truths, generalizations or talking points here this is reality in the county. And yes the Chancellor's Office is in Long Beach in case anyone was wondering.
Why is it that some people don't like when someone posts information that gives context to the original topic of the discussion? Oh, wait, some people aren't into context when it doesn't help their narrative, I get it.
Not to mention all the confusion about how this announcement affects college football, which is not much since these are not Pac 12 schools as some had thought.
I find it interesting that not one person has responded with a post to challenge my list.
I can assure you that those things are being said by many in Los Angeles County, including the County Health Director, where the announcement that is the subject of this discussion was made and several of the schools in the Cal State system are located.
Things people keep saying...
X number of Americans or dead
Need to do this or that to "prevent" the spread of the virus
More "testing" will "prevent" the spread of the virus
...until there are no more deaths...
...until there is a vaccine lol
...another two weeks...another three months...indefinitely...whatever
Tim Conway Jr. just ripped this announcement, on his evening radio show in Los Angeles, because so many young people are heartbroken by it. He talked about how college life is vital and fun for those few precious years (I'm paraphrasing here) and even mentioned THE Ohio State University in his brief commentary (a five minute segment). Said the announcement was unnecessary at this point and basically a selfish, ugly thing to do.
we could lower the number of annual deaths from the flu
Significantly, you say.
Please tell us more. How would we do that?
And there it is, yet another rant with the latest death total.
It's not about a virus.
IINM, the deceased has to have had a test, or at least exhibited COVID19 symptoms to be included.
I think you are mistaken about the first part of that sentence and I don't see how the second part supports the argument you seem to be making.
And then you lost me at
Have you not been watching the news?
I don't think I need you to tell me what I need.
Is that you, Raymond?
Yes it's an obscure movie reference.
Going to games at that park was a lot like travelling back in time, we just didn't know it then.
I am reading The Day the World Ended, which tells the story of the devastating volcanic eruption of Mt. Pelee on the island of Martinique in 1903. And I think it is even more timely in the middle of a pandemic than one might imagine.
This is my second time, because I had read the same book not long after it was originally published many years ago. And I had almost forgotten all about it years later when I actually ended up on the same island during a Caribbean cruise. My wife and I hired a taxi driver to take us on a driving tour of the island, and on the way back we stopped in the little town of St. Pierre, which is now mostly the ruins of what had been a bustling city of 30,000 before it was destroyed. I recall getting out of the cab, looking around, and suddenly remembering that gripping story that I had read when I was young. Kind of a once in a lifetime experience.
There is a series currently running on PBS called "World on Fire" with a very frank depiction of life under brutal Nazi occupation in Western Europe during the early days of the war.
Wife's international company has just laid off another 500 manufacturing employees...damn, we screwed up.
Sounds like that company screwed up, I hear other big companies are getting "trillions in handouts".
So it's really about the 0.03% to 0.06% who if infected would die...
If you are replying to me, then I think you may have missed my point. I'm pretty much in agreement with you across the board.
But you really need to stop spouting off nonsense about how this isn't a big deal.
Who said this isn't a big deal?