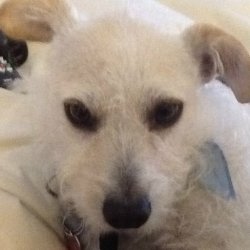 southbay
---
Member since 10 August 2013 | Blog
Recent Activity
Remake of "Trading Places"?
Why was Neil selected to be the first on the moon? It was in no small part because he flew his way out of this:
Watch for the nifty shot starting at 4:12, which shows just how much trouble these guys were in.
Thought she'd retired, nice to see she's still out on the court.
I didn't see any mention of Davon Hamilton, who helped fill in at DT last year, and I believe is a redshirt sophomore this coming season. Also, I seem to recall Coach Meyer last year saying Malik Barrow would be playing soon. One more, Darius Slade was injured last year wondering about his prospects now although DE is crowded.
I like our current group but we sure could use someone like Winfield Garnett. Thanks Hove.
If you can find a local meditation group, I'd suggest giving that a try. Your mileage may vary but if it just helps to quiet your brain a little that's a good start. You are having anxiety because you give a crap about things. That means you are very likely to turn things around. And you will succeed if you can calm down and keep putting one foot in front of the other.
This is getting way back there, but there was a huge hit on an Iowa running back in the home game against the #1 Hawkeyes (I think) in 1985. That hit, in the pouring rain, caused a fumble that was a key in the Buckeyes' win that day. Can't recall who it was but it was a monster hit in a very meaningful game.
USC is going to need a better defense than they had last year if they're going to improve enough to be a playoff contender. Should be interesting. Looking into getting tickets for their home game against Texas on September 16.
I guess it's too late in the year to find a talented graduate transfer or two?
If he could play then so could Lebron. I can dream.
I like that particular word play, good one.
Thanks for all you have contributed here. Be well, and Go Bucks!
Thinking back on this, what my roommate said was that, as he was moving into his early twenties, his hearing was already changing (I suspect because he had listened to loud music using headphones too much) and the sound of Pete Townsend's guitar was being distorted by his own ears when I played that album. Ironically, that prompted me to buy a good set of headphones, which probably didn't do my hearing any good, although it doesn't seem any worse for the wear these days. Unlike my memory, which is still pretty good but not quite what is used to be.
I recall back then a friend telling me that one of the professors in the Electrical Engineering department was known for explaining to his students that, for many people, the intrinsic non-linearity of the human ear eventually became the dominant performance limiting factor in their music listening experience, once they had spent a certain amount of money on stereo equipment. The implication being that many had wasted money by spending more than that amount!
I have to wonder if it was not Townsend's guitar, with its much richer frequency content, that over the years did more damage to Entwistle's hearing than Entwistle's own bass guitar did.
Those AKG K240 headphones I bought back then? I still have them, and they have found a home on top of the Yamaha electric piano in the family room, where the kids use them every now and then for a late night practice session.
Not to dispute the point, but I must be missing something, because I count three losses in the Big Ten since Coach Meyer arrived. It seems to me you have to include the conference championship game loss to MSU, because if the Buckeyes had won that one then they would have a second conference title. But it's probably the long day at work I put in followed by that tasty Stone IPA I just finished that are messing with me.
Had me confusing this guy with Boals who was a Matta assistant, and whom I now assume has already been shown the door.
Absolutely. I've been listening to Quadrophenia quite a bit lately, particularly during my workouts. John and Pete's backing vocals on 5:15 alternating with Daltrey's lines are sensational.
During my time at OSU I played Who's Next so often and so loud that a roomie joked it was affecting his hearing.
Cutthroat business. I've always enjoyed Stewart Mandel's writing. He'll land on his feet.
Grateful's just mad because Entwistle's wife beat the Grateful Dead in arm wrestling back in 1971.
Followed shortly thereafter by the song "My Wife" on "Who's Next"!
It almost sounds like you think MSU will be as bad as or worse than last year. Too much to hope for, but I would love it if things turned out that way.
I use a basic Weber 22-1/2 kettle grill with a cast iron cooking grate. I cooked a ton of burgers, beer brats and dogs and still had room to warm some buns during the party we hosted on Sunday. I did turn on the gas grill just to cook some veggie burgers, so as to keep them separate from the meat.
I see you can now get a cast iron grate for the 26.75 inch Weber...but if you get one make sure you don't drop it on your foot! That said I suggest it is worth every penny.
Look at that typewriter. I suspect Mr. DeFord started out on one that wasn't even electric. I'm not sure that one is, actually. RIP.
Vince has me jonesing for some ribs now, but we're having a graduation party so there are two seven lb. pork butts brining in the fridge. We have a different graduation party to go to this evening but I'm going to fire up the smoker after we get back and do an all-night cook. We also have plenty of brats, burgers and dogs ready to go.
Speaking of dogs, the pups are out having a "spa" weekend and will come home Monday after they've had a bath and a summer cut. My better half thinks of everything.
I had a beef with DTV long before AT&T bought them, and I remember when my dad passed away I could not wait to call them and cancel his subscription. But I did wait, until after the funeral. That's when I found out my mom beat me to it.
...aaaaand we have the answer, Jimmy Jent quit the team today.