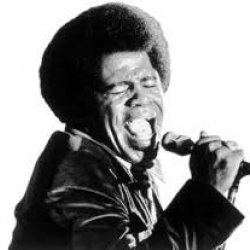 SOULBUCK
---
MEMBER SINCE February 18, 2015
Recent Activity
Had to login just to upvote you 2. I really did laugh out loud on both
Love when Coach Mic says... It Is Time!
Meh
That's alright Popeyes....that's alright
Buckeye Nation is everywhere...O-H
I don't expect this to go well. Gattis may introduce some new scheme's in their passing game, BUT Harbaugh for some reason just can't get out the way up there. It's really shocking that the guy who rode Kap and that style of offense to a NFC Championship has done so little to upgrade and modernize his game in AA..
I agree folks should cut the Tate bashing. The kid has waited his turn the right way from what we've be told so far. Wants to play really bad and believes he can be great here. However, I've been saying for awhile that your point about him not throwing in those near zone situations spoke volumes. Day is a creative passing game play caller but for some reason he refused to let Tate throw down there when Haskins routinely threw short TD passes. Gotta believe Day has spoken to him and said that your 2 years in the program may not be enough to hold off these guys if competition is close so explore your options
Anywhere other than Maryland would be a surprise
Not to knit pick but the update is they are enforcing what was already on the books. You were never to speak with current coaches college or pro without permission, the league just always punished NFL teams for not getting NFL coach permission, and they looked the other way with college coaches
Arizona and the Jets got permission from USC
Yeah...it's always been a rule, but the NFL just starting enforcing it this year for college coaches as they do for pro coaches.
+1 for all things Stansfield
The young man has come a long way! I worried his first couple years that he couldn't catch a cold. But his hard work has truly paid off. Parris is a game changer and in today's NFL with his skill set he has a chance to be a superstar.
Congrats to the D Train...we really appreciate the work young man!
I like the move. Schiano has to hold a great deal of the accountability for this season's D. A fresh start is warranted and can't be any worse I believe...I hope I ain't wrong about that!
I hope he goes #1 (likely Nick though). But i completely agree. He has the understands where everyone is on the field mentality that elite franchise qbs must have. Great video
That's amazing. Painful but amazing.
IF it's true... GLORIOUS!
Great share. I wish for you a glorious time at the Rose Bowl.
I am really conflicted about this. In part because coaches today can make soooo much money to run these programs, which clearly says (right or wrong) that a lot of value is placed on these sport teams. So for me, I know the players should get paid. I think the fairly new total enrollment aid approach is good, but once you get the employee label the money for players may get out of hand. However, at the end of the day I can't have too much sympathy for the NCAA because without question they did this to themselves.
Man...that was a great night!
All aboard the D Train!
Right where we belong. Watched Wisky game they are a great version of the usual Wisky teams. I agree with the view on the Illini. I watched nearly 3 quarters of that game and I kept saying this team is bad, even though they were winning.
It's remarkable how much happiness 4 secs on repeat can bring one in life...Welcome young Mr. Miller...GO BUCKS!