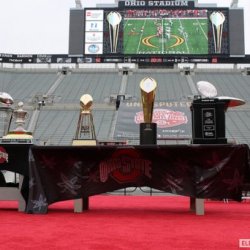 soobuck
---
Member since 22 September 2011 | Blog
Recent Activity
Geesh I thought they worked like golf scores...who knew
165 yards
It's because VT is pretty good with a lot of guys coming back, and they've already shown us in recent history they have a recipe for shutting us down. VT has proven that they can shut down a QB making his second start with a brand new offensive line in front of him. They haven't proven a thing against the team they will see Monday night.
I wonder if they will interview Beckman for the position?
If they have the facts to prove that Posey was not overpaid why don't Posey's lawyers file for an injunction in court so that he can play.