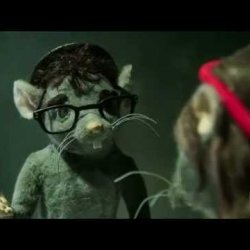 SomeoneNew
---
Westerville
MEMBER SINCE September 06, 2014
Favorites
NFL TEAM: Cleveland Browns
Recent Activity
Read my mind, writing this piece. Great job, Colin. Thanks.
Great pics. POSSIBLE TIGHT END CONFUSION ALERT: In picture 31 is that Derrick Malone (in orange)? Cormontae Hamilton (#83 in scarlet) seems to be visible in picture 17.
Great article. Anyone know correct pronunciation of Luke's last name? I've heard both "WHIP-ler" and "WIPE-ler"?
Yes this took a lot of good work. Well done.
I'm making a note here...
From what I've read, the outcome of these games (provided it's not a blowout) matters very little in a recruit's choice. In fact, losing coaches can use it to their favor.
"YOU can be the difference in games like this. With YOU, we can WIN these."
"Though he was dealing with a sprained shoulder and had no ride to Columbus, Hamilton hopped on a Greyhound bus by himself in order to attend Friday Night Lights last month." Sold.
"-49"
The comic insinuation that mine is a Buck68 burner account has lifted my spirits. Thank you, friends. Also and in retrospect, the change in FNL venue likely saved us from mild sunburn. Crisis averted.
No. A man must a have code. Indeed.
One wish on my birthday. To perform the Neutron Dance in a mostly empty Ohio Stadium, whilst being ignored by high school phenoms with no knowledge of the great Orlas King or The Pointer Sisters. Maybe even get my picture taken by Andrew Lind.
Gentlemen, today that dream has been taken from me. By an angry sky.
But those are the breaks. Onward, Buckeyes.
Welcome, guys!!!
"A warrior." Copy that.
To what motive do you ascribe "anti-competition"?
CowCat has it.
They'd all look great in Scarlet and Gray. Be great to see Harrison remain in the Buckeye State and Wright join his fellow West Virginian on the O-line! Thanks Andrew.
Masterpiece.
Dumb penalties and blown assignments. Subtract those and the good guys dominate.
Yes, "none." Maybe Chuck Norris.
"I'd appreciate it if you didn't tackle my teammate 7 yards deep in the end zone after he scores a touchdown. Thank you."
Or earlier?
That was a nasty helmet to helmet collision on the (second?) kick return. Wobbly walking off the field. Rest up, 21!