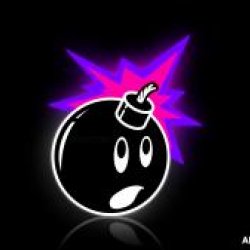 SoCalBuck26
---
MEMBER SINCE October 08, 2012
Favorites
COLLEGE FOOTBALL PLAYER: Eddie George
NFL TEAM: Oakland Raiders
NBA TEAM: Los Angeles Lakers
Recent Activity
I'm appalled by this campaign
-Max Kellerman
I'm a proud Raider fan, having Charger's in LA has been nice to go to games out here, always helps when there are Buckeyes to root for despite hating Charger with a passion.
As a Raider fan, hopefully he can get back to form in LV.
Larry Johnson needs to be paid any amount he ask for.
I personal think during the game, he was just told focus on ball security and not improvising and play his role. He should be fine and with more reps in the off season, I'm not worried.
Maybe Franklin is leaving for SC?
He could crush my skull with one hand.
I love Colin, imo I think he's hilarious. He loves to troll, and I'm pretty sure he was being hella sarcastic about the Chase bit. He really loves to troll the SEC. Also I could be biased bc I'm in love with Joy Taylor
As a Raider fan, I'm sad to see him go. But I'm happy he is going somewhere else, Raiders secondary has been garbage for years, and I didn't believe the hype of 3-2 going into GB as playoff contenders and as soon they played someone with a pulse they get destroyed. No help in the secondary really hurt his growth, I'm hoping he gets a better start in Texas.
Yup, when I was in Austria for the B1G Championship, I used Reddit for the streams. It was maybe a few mins behind live play, but it worked.
Only one reason to watch his show. Joy Taylor.
When I looked a few weeks ago she had 3 SEC teams and OK in her playoff selection
To be fair, the Rose Bowl is no where near UCLA campus. Also, it was almost 100 degrees on Saturday and I live in Glendale which is 20ish mins away. Not sure how many people that want to endure that heat for a shit show.
Interesting read. I did chuckle a bit that they added the Tate tweet.
My friends and I, walked about a mile then called an Uber. Home in Burbank in less than an hour.
I was at the game myself. I think it just a perspective thing. I was on the OSU side and it did seem they were louder, but of course it would sound that way just due the fact they're directly across. Also, a lot of people stopped paying attention during the 2nd half, especially after OSU went up 25. I can't speak for all the sections, but it was just a lot of socializing and most people would look up if it was 3rd down. Then the 4th quarter happened, and most people were angry and stressed out at that point. From where I was sitting in the section 19 mid row, I could def hear the student section being really loud.
Obvi The Rock is still upset about that PI call in the end zone, that sent his beloved U into the depths of mediocrity.
QB whisperer ❌
TTUN savior ❌
Best Harbaugh ❌
B1G still wins bowl challenge ✔️
TTUN tears is a gift that keeps on giving
I'm a bit biased because I'm bored and raised in SoCal, and I choose to leave and go to Ohio State for school. There are plenty of SC fans out here. They're not as rabid as our fan base but plenty around. My cousin had a Cotton Bowl party and about 40 people came to watch the game poolside, granted most of them left after half time lol.
Anyways plenty of people care about their sports here. Kind of irks me when people generalize that LA folk don't care. Go Bucks. Everyone have a wonderful and save NYE!
Literally same thing happened to me in Iceland a week ago.
Passed a group of kids wearing TTUN sweatshirts chilling on a corner in Reykjavik, while wearing my OSU beanie. They did not make eye contact lol. My 1st day in Iceland, went to the Blue Lagoon and chatted up these girls, and of course they went to Iowa. Took my shots, but ended up talking to them for awhile.
On one of the Northern Lights tour, a girl was a little hesitant to sit next to me. She finally did and told me she just graduated from Penn State and didn't want to sit next to me b/c of my hoodie. We got to chatting and actually met up for drinks the next night. It's crazy to think how many alumni of different schools you meet around the world. All and all good experiences.
I almost got in a fight the 1st time I was there. The nigHt before the game no problems, stayed at a cousins Apt that went there; sure we we got shit for being from OSU, but for the most part most people were friendly and partied no problem.
Pregamed no problem as well behind enemy territory. On the way to the stadium is when shit went down. Walking with my homies some drunk asshole started laying on thick, racial slurs and trying to get us to shove back. Almost came to blows but their friend pulled him back and apologized for his behavior and were generally embarrassed their friend was a dick.
All well worth it to watch from their student section as Troy Smith begin his legend.