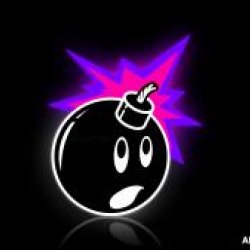 SoCalBuck26
---
Member since 08 October 2012 | Blog
Favorites
COLLEGE FOOTBALL PLAYER: Eddie George
NFL TEAM: Oakland Raiders
NBA TEAM: Los Angeles Lakers
Recent Activity
As a Raider fan I'm so happy!!!!!!!!!!!!!!!!!!!!!!!!!!!!!!!!!!!!!!!!!!!!!!!!!!!!!!
Interesting choice. That photo is hella dope though.
I miss Condado's =( That JuJu. nomnom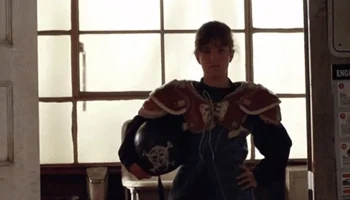 I just started watching when my flight was delays @ LAX. Really entertaining so far.
Misread the title thread lol.
Thank you from Cancun!!!!
My ex "borrowed" the Song Girl uniform this past halloween. Let's just say it was magical =p
Very true about the fan base. If it wasn't Kobe's farewell tour, i'm sure Laker games wouldn't have been packed last year. I'm just waiting for the Rams to start sucking so ticket prices go down lol.
A lot of my friends that are SC alumns have no interest in going to games other than the headliners, and after their poor start this year, they're depressed and moving on to other things.
KB did all the work. I actually turned the game off b/c I thought BG was gonna get blown out, so I went to Father's Office. Good thing I DVR'd. Still think I made the right choice =p
Found a short vid from LA times that has some of the scoring.
As a Laker fan, i'm a bit sad. At least Clarkson is back. LakeShow can't get any worse, we're @ rock bottom lol. Hope they utilize Moz properly.
Nice work!!! Thank you for my fix.
I don't watch bad soccer. Hopefully USA get's their sh*t together and comes back.
Yikes. If GS bench plays like this and Splash Bro's get going, gonna be hard to stop.
Yay! Another Raider fan!!!!!!!!!!!!!!!!!!!!!!!!!!!!!!!!!!!!!!!!!! If they ever had a SB in Vegas, I can't even imagine the amount of money that would be made. I prefer them to stay in Cali, they can't be playing in the Coliseum in the future, and it doesn't look like sharing/building a new stadium will work either.
Gonna miss the Mamba. It's been rough to watch him try to play the last couple of years, but I sure did enjoy him when he could play. I wasn't old enough for MJ, but I grew up watching Kobe and he will be one of my fav Laker's ever. Sad to see him go, but it's time.
As a Filipino, spam is something I love to eat. I cut it into thin slices, pan fry till crispy and eat w/garlic fried rice and eggs. Just like I would Tosilog or Losilog =p
Mike Thomas would absolutely kill it in New England. Hoping he destroys at the next level.
I've had Balut once as an adult, I didn't care much for it. I just washed it down with longanisa.
Lumpia and Lechon Kawali, all day long.
He def is starting to feel more comfortable, he was forcing early in the season. Hopefully Clarkson, Randle and Silk continue to grow, and bring the LakeShow back to respectability in the future. On the plus side, the Lakers still in the running for Simmons =p
As a Laker fan, it was fun to watch the game last night. The last couple of games, I turned it off in the 2nd half. The best thing Byron Scott is doing this year, is putting the LakeShow in the running for Simmons lol. Silk is looking real comfy out there, and w/Kobe playing the way he's playing the last 5 games, I might be tuning in more and more.