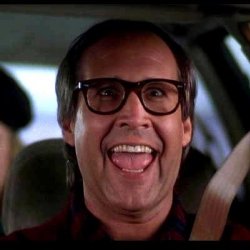 Sobchak34
---
MEMBER SINCE November 13, 2014
Recent Activity
I guess you could say it was a house of pain
I didn't like them either, but they've grown on me and I'm a fan now.
No thanks, I get joy from their misery. We don't need them to be good, we've done just fine without.
I tend to agree that it's been overdone. But other people find humor in it so I just move along. I bet you're a joy to be Facebook friends with.
My Morning Jacket The Avett Brothers Old Crow Medicine Show Trampled by Turtles John Prine
9-1
Two stories always come to mind. The first was on my way down to Austin in 2006. We stopped at a gas station in the middle of nowhere between Texarkana and Dallas. All the guys were in cowboy hats and had belt buckles. I was rocking a Beat Texas shirt and decided to head to the bathroom while my cousin pumped gas. This place was packed, they even had a line for the men's room. It's finally my turn and I get to the urinal and notice they have dividers. I turned around and said "What's with the dividers boys? I thought everything was supposed to be bigger in Texas". No one laughed, but they all were all pissed. The other was after the Florida debacle. I was driving to Florida to visit my mom and stopped at a gas station in southern Georgia. I was pumping gas when a truck pulled up with an UGA decal on one side of the back window and a confederate flag on the other. The guy got out and seen my shirt and said "Ohio State? I don't know why you still wear that shit, the SEC always kicks your ass". I looked over at him and said "The same reason you still have a confederate flag". He looked pretty befuddled and just walked away.
Americana: The Avett Brothers, Old Crow Medicine Show, Jason Isbell, Trampled by Turtles Psychedelic: My Morning Jacket, Flaming Lips, Tame Impala I'm 36
First concert was The Beach Boys after a Reds game as a kid Most recent concert was Reverend Peyton's Big Damn Bands Favorite concert is either My Morning Jacket or Old Crow Medicine Show. Anything at Red Rocks jumps to the top of the list, bucket list for any music lover. I got to see OCMS and The Avett Brothers there a few years ago.
I hope I live long enough to see us take the series lead
Looks like Weber will be buying Saquon Barkley and Derrius Guice dinner
I used Vue last night and all of last season. I stream with a PS3 on Wi-Fi and haven't had any issues.
McNutt for Heisman!
2010 Penn State was a good one too. Biggest comeback of the Tressel era I believe.
He and Jason Isbell are both amazing!
My Morning Jacket
Trampled by Turtles are one of my favorite bands, but Walt Whitman isn't one my favorite of theirs.
I went to my first road game 11 years ago today.
I had free tickets, limo service and alcohol for the ND-TTUN game in 2014. I chose to stay home and watch the Buckeyes instead. We played Virginia Tech that night haha.
Why is Brutus driving Buck I Guy's car?
45-21
Katie Toupin of Houndmouth Rhiannon Giddens of Carolina Chocolate Drops
I went to my first game 17 years ago today!
Paint it Black, Fade to Black
How about them Bearcats!