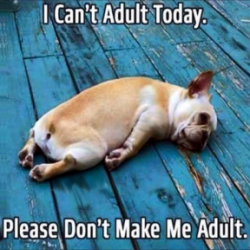 So aMaysn
Cincy
MEMBER SINCE November 26, 2013
Recent Activity
Or TTUN's Lunch. Any variation I am for.
Who were some of the speculated candidates? They must be great based on some of the comments above.
"Mary I desperately want to make love to a school boy!"
I blame George for this last season!
It does read that way "that's when the rivalry started" seems like he wasn't going to michigan until he couldn't go to Ohio state.
What did Hunter say after his visit?
Poor kid, going from #2 ranked QB to broken by Sawyer...
I'm guessing it's bad that the podcast was my first thought...
Them darn Glendale kids always causing trouble! (This coming from a Lincoln Heights student)
Reasonable high school experiences lol
Just curious can you take religion in the summer?
I have no problem with the education I received there.
As a Princeton alum and former football player I appreciate the clarification.
Did she maybe take the face of a walker?
Wasn't there a linebacker from WA that was pretty high on us?
I'm sure there's no ill-intent meant but why "even the black kids"?
"I'm going to coach harder than I have ever coached before" so you're saying you weren't trying your hardest before?
Thanks ChiBuck. I too went on google and found his site but noticed there's no pricing. Maybe I will send him a direct message to see if he does personal pieces or if it is just celebrity pieces.
I wish the article had a link to his work that's available for purchase.
I don't have the information you are seeking but I too took my lil dude to his first game (Tulane as well) this year. Planning to take him to Indiana this year. I look forward to seeing if anyone has a better site than Ticketmaster or stubhub.
I'm in the camp that Thomas needs an offer! (Nothing to do with me being a Viking alum)
In all fairness since we are talking character here, I'm certain they weren't all biological and some would say a man CHOOSING to play the father role for kids that aren't his blood would signal that someone is on the right path or at least possesses the mental fortitude to do the right things.