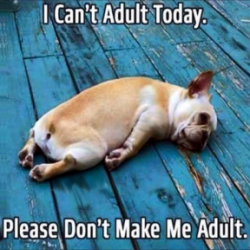 So aMaysn
Cincy
MEMBER SINCE November 26, 2013
Recent Activity
It's considered a virtual "classroom".
Wasn't he also a father? Maybe that played a role in his decision?
Based on the game, what makes you think "way tougher out"?
I think Grinch is providing all the proof for what was wrong here last year.
Literally laughed out loud multiple times!
Truer words never spoken!
Looks like the exact route/play Olave scored on them with in the first game. Same play different formation.
Whoa...this is very specific
I thought it was just me...
Don't forget about Cincy at 20. That's 4 top 20 wins compared to 3.
Ran into one of them in the chicken spot before the game (he was in full regalia). I asked him "are y'all ready" he joyfully said "yes, this year is different!" Then he proceeded to predict a 27-23 Michigan victory. I told him "you'll be lucky to score 27" I guess we were both kinda right...
And that's the only poll that matters!
I can't wait for the "threat level" article. That is all.
Funniest reply to the "did you make a collage of his hands" comment was "let's hope he doesn't get kneed in the nuts"
I waited all week to see my Eleven warriors interview and I didn't make the cut...
Thanks for that context. I might be young enough to not have fully grasped the totality of his season but I was way caught off guard by his performance.
Every year I say I'm going to quit for the exact reasons you stated. Maybe next year...
Charlie only got 3...that sugar bowl buy him an extra year?
Sat in front of one up in C deck and although he knew what was going to happen he continuously yelled crazy things. Annoying more than anything but nothing too crazy.
Same here. I was screaming from C deck
I thought that you couldn't call a timeout to get a player back in when it is a helmet issue?
I personally like it and wouldn't mind seeing us do it after Dobbins scores!
I think that's implied...