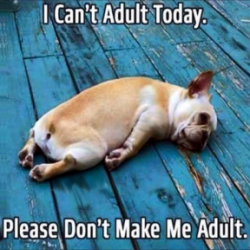 So aMaysn
Cincy
MEMBER SINCE November 26, 2013
Recent Activity
Best comment we will get in a thread like this!!!!
I'm guessing because they get 500 more tickets and have less distance to travel.
For some reason I'm not surprised. He had several other options but landed on a final 2 of the good guys and a team that jumped in a week ago (I understand who they are) but it still seemed he had his mind made up and they were just another option.
There was also a comment linking to an MGoBlog post outlining how each play in that first drive led to this score. Honestly it was pretty informative on that ONE drive. Obviously we adjusted and the rest was history but that ONE drive was well put together. Seems like they spent a lot of time into that drive but didn't have anything in response to our adjustments.
Was I the only one who saw Terrell get abused in both playoff games?
Not here to leave an opinion or anything of value outside of this is the best use of listening to PAC ever
Agree with Rill here. Took my lady and our 10 year old last year and had ZERO issues. Wasn't my favorite place but no less safe than any other country we have gone.
They don't coach that up north
Senior bowl I believe. Metellus doing what he does best.
Which may be easier that the Redhawks...
Always bet on yourself. As long as you are being honest with yourself.
But this could work our well for him. King has a similar run/pass game (King keeps the ball a lot and scrambles a lot). Martell could model his game after King's and be the perfect backup since the offense wouldn't change when he has to come into the game.
It's considered a virtual "classroom".
Wasn't he also a father? Maybe that played a role in his decision?
Based on the game, what makes you think "way tougher out"?
I think Grinch is providing all the proof for what was wrong here last year.
Literally laughed out loud multiple times!
Truer words never spoken!
Looks like the exact route/play Olave scored on them with in the first game. Same play different formation.
Whoa...this is very specific
I thought it was just me...