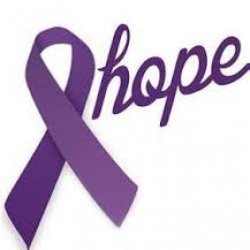 SnooBucki
---
MEMBER SINCE March 18, 2013
Recent Activity
Well you can say all our guys are more highly touted recruits. We cant keep making excuses for these guys. Wisconsin is a tough place to play but we should be in this game, not getting destroyed
News flash, it's not just a coincidence that all teams shoot better against OSU then their averages. We give up wide open 3s and our offense isnt worth a flying fuck. So fun getting embarrassed.
Not only has Muhammad been brutal on offense but did you notice that at least 2 of his turnovers led to threes on the other end for TTUN. He's gotta get it together.
Look at their remaining schedule, no way this team is making the tourney!
Give CB21 some upvotes, he wants to upvote his fellow Buckeyes one of these days
CB21, I love football but don't forget about your roots. Weren't you a basketball star?! These Buckeyes make me wanna run into oncoming traffic!
Mad as hell, these guys arent worth a fuck!
Pissed, that is all I'll say without throwing out a lot more expletives
Great start boys. SMH
I still cant see Wesson getting drafted or doing anything in the league. He's just not quick enough and can't finish around the rim against bigger guys. I hate to imagine the basketball team next year if he wasn't there though. Yikes.
13th in the big ten isn't bad is it? Fn joke!
That's why he gets paid the big bucks. He recruited these guys, better figure something out.
Smh, what the hell is wrong with these dudes?!
Another shit show, watch the season go down the toilet
You can say that again!
Speechless, what an embarrassment.
These guys fuckin suck, what an embarrassment
Sick of the turnovers. We can beat some good teams but being so careless get beat by anyone. Frustrating
I just got my Ohio Against The World hoodie and it has never been more appropriate. Pardon my language but lets fuck some shit up!
I said that to my dad when it happened, just seemed weird.
We had to lose to those hillbilly bastards. They think Huggins owns us and it pisses me off like no other
Well that was a shitty ass game and awful weekend. I have too many redneck WV friends running their mouths. That was a disgraceful performance on offense. I need to step away from the ledge but what a less than 24 hour time frame
Imagine Shazier giving the pregame speech this Saturday. That would give me some chills
Please please please let us mash the shit out of West Virginia. I have too many friends/family always talking trash when it comes to basketball. Let this be the best weekend ever with a Clemson and WVU beating!