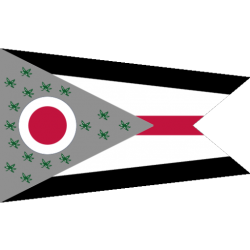 smith288
Columbus (via Columbus)
MEMBER SINCE September 04, 2014
Favorites
SPORTS MOMENT: 2014 OSU - National Champs
COLLEGE FOOTBALL PLAYER: A graduating one.
COLLEGE BASKETBALL PLAYER: A graduating one.
NFL TEAM: Bengals
NHL TEAM: Blue Jackets
MLB TEAM: Reds
Recent Activity
Garrett punched a guy earlier in the year.
Garrett is a repeat offender also, except his infractions are mostly after the whistle cheapshots.
I think that's assault. I dont care if football is violent inherently. That's outside of football and assault with a deadly weapon. There has to be an example made out of this so other players don't think they can do it without any real legal repercussions.
Whataboutism is the worst.
Ahhh yes.... Quintessential Browns fannage. I am a Bengals fan and I couldn't wait until Burfict was released and wanted him suspended indefinitely. Just own up to your player's rotten behaviors.
He could have said "The tradition of the Game is better but the competition is better between LSU and AL... "
I would have been fine by that.
OSU has never been #1 in the CFP. So history can be written!
Redskins are playing the Vikings in Buffalo?
This, to me, is what it's all about. lol
*im selfish..shoot me*
Learn to throw the ball away....
To be totally fair, the Bosas have laboratory generated genes and a family that has tought them techniques since they cut their teeth. But it doesnt hurt recruiting.
Natural grass is better to avoid injuries. I don't get that point.
I dont know why you'd want to leave OSU. It's an exciting time to be part of it. I get if we were TTUN where the excitement isnt really there and greener pastures is appealing but I view OSU as the absolute greenest of pastures right now.
"Peaked, Dee? Let me tell you something, I haven't even begun to peak...and when I do peak, you'll know. All of college football will know."
I never quite understood some of his struggles in the NFL when he was so nails in college. I hope he stays healthy and performs well.
Now I feel like ass, my dude. lol
Or they have zero on the bench. Worse than ass.
Was a good dude. I remember when I was a batboy for the clippers, he was the first base coach and he was just a neat guy to talk to.
I'm a product of the Bruce/Cooper years so my hate is fueled by them beating us every year. Let them lose. Let them lose every damn game.
This guy is either not able to pick up NFL defenses or he's just been super screwed with the oppurtunities. He can't be this bad to have a Ryan Fitzpatrick still in the league.