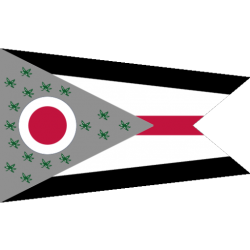 smith288
Columbus (via Columbus)
MEMBER SINCE September 04, 2014
Favorites
SPORTS MOMENT: 2014 OSU - National Champs
COLLEGE FOOTBALL PLAYER: A graduating one.
COLLEGE BASKETBALL PLAYER: A graduating one.
NFL TEAM: Bengals
NHL TEAM: Blue Jackets
MLB TEAM: Reds
Recent Activity
Did Lee even sniff the field?
I saw Rambo: Last Blood.... NO WAY!
jk
If I see Kaleb nonchalantly shuffle down the court during a break, im flipping the tv to another channel.
"Calm down" I said derisively and patronizingly...
Team has looked very Late Thad Matta era like. Time to figure out an offense and start playing tougher defense like earlier in the year. Too many press clip reading or something.
Narrator: He would not return.
I didnt go to OSU but I saw this cool video of a 1970's student coming back to campus in 1986. Its interesting to see his astonishment of the grownth and then compare it to the growth from 1986 until now. And at the beginning, you can catch a buckeye game on on their car radio.
My father in law once bought my son an Oregon state university hoody thinking the OSU stood for Ohio state. That's why THE sues.
He was trying to make a play when the eagles decided to blitz on the hail Mary. I don't fault him there.
Why does his helmet looks like a spaceballs trooper helmet except black?
I'd never go to a game because a lineman is from the college I follow.
**insert running through wall post or some derivative here**
They wanted to see how Finley would do. He's not good. So you switch back to Dalton and likely get Burrow.
Unpopular opinion:
I don't like the non-matching gray shoulder stripes. I just don't.
Formerly Ohio A&M so it makes sense.
It's not a gun. It's from a movie about an alien species that hunts for sport.... Im sure you are familiar with said movie? Do I need to give you a summary or can you lighten the hell up?
"What do I have to do to help?"
Could have worded it better but im guessing he's offering to change his play to cater to them. If they see something he's doing, not stepping up in the pocket, if they see a tendency from the defense, if they are guessing his snap count... ANYTHING. The line is a bunch of disrespectful, spiteful aholes.
Garrett punched a guy earlier in the year.
Garrett is a repeat offender also, except his infractions are mostly after the whistle cheapshots.
I think that's assault. I dont care if football is violent inherently. That's outside of football and assault with a deadly weapon. There has to be an example made out of this so other players don't think they can do it without any real legal repercussions.
Whataboutism is the worst.
Ahhh yes.... Quintessential Browns fannage. I am a Bengals fan and I couldn't wait until Burfict was released and wanted him suspended indefinitely. Just own up to your player's rotten behaviors.
He could have said "The tradition of the Game is better but the competition is better between LSU and AL... "
I would have been fine by that.