smith288
Columbus (via Columbus)
Member since 04 September 2014 | Blog
Favorites
SPORTS MOMENT: 2014 OSU - National Champs
COLLEGE FOOTBALL PLAYER: A graduating one.
COLLEGE BASKETBALL PLAYER: A graduating one.
NFL TEAM: Bengals
NHL TEAM: Blue Jackets
MLB TEAM: Reds
Recent Activity
Precisely why I felt stupid when I found out what it was.
2560 x 1440 but, my bad. I accidentally used the Firefox nightly.
soooo.....
Heads up... You may have UI issues in the future. haha
That I agree with.
"For hideous closeups of fans and players on the bench, tune to the Ocho..."
Psst... you have that option as part of this.
More options for people isn't bad. It'll be ok.
"... Excuuuuse me...."
Dont make that phrase a drinking game... you'll be drunk by 1st quarter.

For those wondering, All-22 is a high view that shows all players at the same time.
(i feel stupid for looking it up...lol)
This is why I dont ride carnie rides. No way do I trust something that can be shipped in on a truck the night before.
Purdue then OSU. I hate Brutus. Unpopular, I know but the dude struts around with freaky eyes, mouth agape in 1980's sweatpants and a rugby shirt. It's freaky. I'd rather we didn't have a mascot. Just be known for a kick ass band and great athletics on the field.
Does the OSU locker room smell like BO or something?
That is their cover strategy? They should have used architecture or something with hard edges. Not a subject that requires free lines and roundness. LOL
Impressive highlights but I think he'll be behind Burrow until Burrow is done. I really like him.
I really love Barrett but as a tshirt fan of OSU, I really look forward to a new QB competition. Burrow impressed me a lot.
You're far nicer than I would have been. Nothing you said should have been construed as being racist. Observational, maybe.
Might do the body good for you. Hearing all the slurs from another race... I got that treatment when I took a black coworker chick to lunch with me down on Broad St. Nothing phases me now.
How is it a slur? You dont like Fickell? Im lost.
Wait... We're mocking their ridiculous mascot when we, ourselves, have a whack mascot? A nut with 1980's sweatpants? Downvote me all you want but cmon folks...
Guaranteed Goodell called Zeke and said "We won't fine you if you donate to the Salvation Army... cmon, make us all look good."
Tis the season to be Mary....
That's my name.
No $hit...
These guys love each other! Cmon!!!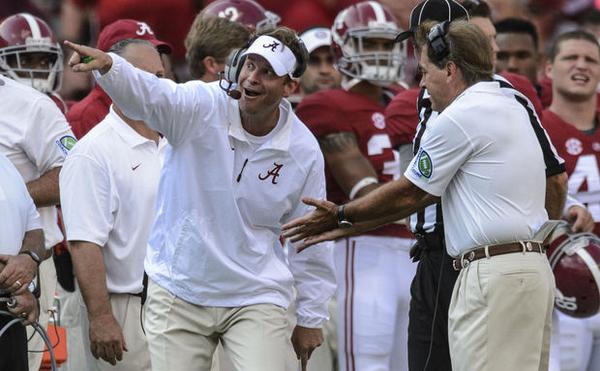 His buddy genuinely felt concern for him at the end.