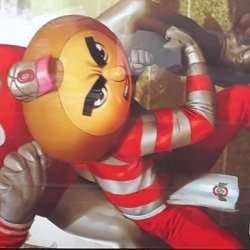 smibr37
Long Island, NY (via West Sayville)
MEMBER SINCE August 10, 2015
Born a Buckeye. My story reads much like Ms. Mona Lisa Vito's background as a mechanic: My father was a Buckeye. 2 aunts and 2 uncles on my father's side were Buckeyes. My Mother was a Buckeye. Her brother was a Buckeye. My cousin was a Buckeye. It goes on and on . . .
Favorites
SPORTS MOMENT: Going to a Dallas Cowboy game as 12 year old and realizing that I was staying in the same hotel as the team. Met a ton of players including my all-time favorite, Tony Dorsett.
NFL TEAM: Dallas Cowboys
NHL TEAM: NY Rangers
MLB TEAM: NY Mets
SOCCER TEAM: BU9 Baymen Maelstrom
Recent Activity
Tab Ramos should have been the choice.
It's a bit of humor rooted in the truth. I recognize that certain jobs are stepping stones and that their existence is what feeds the level of sport that we as fans enjoy. As much as I like seeing coaches staying at the Davids of the college sports scene and upending the bigger programs, I understand that not too many will stay if successful. Coaches are always looking for the next challenge that pushes their limits. Same with many different job fields. 11W has a smaller ceiling than some of the other sites/publications. Appreciate when we get a good writer and hope he/she attracts quality replacements when they move on. (And that wasn't me that DV'd you).
So . . . 11W and their writers are like the MAC of recruiting info.
Looks like someone drank the water.
What are the odds that there will be a note from Epstein's mom excusing him from the game?
Can someone explain how there's a solo award in a synchronized sport?
Boals did a nice job replacing Steve Pikiell at Stony Brook, not Stoney Brook. He brought some good recruits to a University that is tough sell for athletes. Stony Brook just accepted an invitation to the CBI this year - they play USF this week. I was looking forward to next year, when his squad returns all but one. Saw him in the stands when his son's team played my school. Good luck to him - you can't get upset when his alma mater calls him home.
Does a person's unpopular opinion cease to be unpopular with each UV it gets?
With that injury, that hurts too.
Here's the link for the Golden Eagles 2019 stats:
https://gomarquette.com/documents/2019/2/23/190223_Combined.pdf
EDIT: That's the women's stats never mind. I did get it off of the mens' site! I'll have to read before I post a link next time - smh.
Real life Wednesdays in action! Congrats to the guys and good luck with the business endeavors
With the title to this post, the gif masters need to paste some of the Bucks' faces on this:
Hey Mod edit: If he was an OSU target, would this article have stayed in it's original forum?
And they had the ratings to prove it. The San Antonio game had a higher rating than whatever NBA game was on.
Army Prep or USMAPS as they call it.
It's hard to crush on someone on the plane when they're wearing one of these:
The first time I saw one on a plane, my friend was crying in laughter as she walked down the aisle. It's called an ostrich pillow.
Nothing like getting a chance to play in your hometown once a year.
He didn't spill the beans, he just opened the can and let the aroma waft around the room.
"Haskins getting to play with ODB"
I didn't know Ol' Dirty balled.
Does he have to keep his feet wet to see the change?
But the QBs were ass, my dude.
Maybe they're thinking that Teddy Bridgewater is leaving in the offseason and JT will slide right into the QB3 spot.
The Pats used to hold their training camp there.
They think it means to put the stamp on the side with deface (of the president).
The bull must be a fan of Clemson.