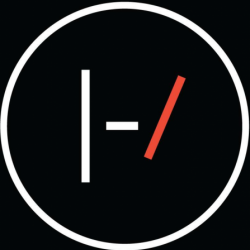 Smanpoint10
Member since 06 December 2012 | Blog
Favorites
SPORTS MOMENT: Play action pass against ichigan, Troy smith throws it deep to Ted ginn
COLLEGE FOOTBALL PLAYER: Troy smith
COLLEGE BASKETBALL PLAYER: Evan turner
NFL TEAM: Cincinnati bengals
NHL TEAM: Columbus blue jackets
NBA TEAM: Cleveland cavaliers
MLB TEAM: Cincinnati reds
SOCCER TEAM: Columbus crew
Recent Activity
Bryce Hamilton was recently offered and Noah Locke put us in his top 8
I like your list, but we need at least one big too
What does this mean for Hunter?
Well, that's disappointing to say the least. Can't fault Beverly at all. Hope he does well and I hope funderburk figures it out. More room in the 2018 class. Hopefully holtmann makes it a good one
He's the best player in Ohio and is sorely needed at Ohio State
Is the more basketball recruiting news due to the staff being new or are they doing more work on the recruiting trail?
I still cannot believe Thad wasn't forced to make changes to his coaching staff
Time to get Jerome Hunter!
Jerome Hunter had 27 points and 10 rebounds against Dane Goodwin, who had 18 himself, and Upper Arlington. Hunter led North in the 4th quarter when they went on a 27-6 run to win easily.
With yet another big coming in in Wesson that presumably can't guard outside of the paint, how does that rotation work next year? Can funderburk guard a stretch 4 to help relieve that logjam?
I second this. He absolutely dominated BJ Duling last Saturday and Duling is a 6'7" forward going to Kent State
I think it's pretty telling how many more threes other teams shot compared to us and how shocked Matta was about seeing that. The game is changing and he needs to keep up.
With Beverly coming in next season Thad might just wait and sign Francis in the 2019 class
Don't let the Warriors blowing a 3-1 lead distract you from the fact that Harbaugh eats boogers
610
I'm not sure if the Blue Jackets do $25 student rush tickets during the playoffs but I went to the Eastern Conference Finals in Tampa Bay in May and they did it.
471
525
260
To me, it sounded like his breathing but I think it was the music and not him breathing. I would love if he made an appearance.
DAR would have been doing this the whole year if Byron Scott wasn't a moron
Bandsintown is a great app to find concerts. You can select favorite bands so you can see their full tour dates with the city you're from being shown at the top. You can also search any concerts that are happening in your area. It can also give you notifications when one your favorite band announces a concert near you
I would totally do this if i didn't already have an internship in Texas that the college of education and human ecology says I can't use for school credit because I won't be able to meet once a week for 50 minutes since the internship is in Texas :/
I wouldn't mind seeing him in scarlet and gray, but I doubt that will happen. He was a playmaker with the ball in his hands.