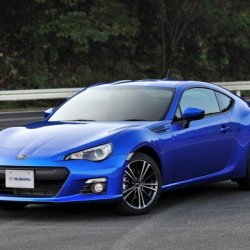 slippy
---
Member since 30 August 2010 | Blog
Recent Activity
His grandfather was my gym teacher in 4th grade way back when. Small world.
Just some context for that intro highlight. That's him against the USA U-19 team (coached by Myers) with about 5 seconds left to go in the game and Inacio's team was down by one. So that's a F/O win and a goal to tie the game at the end of regulation. They went on to win.
He's from Delaware the state, not Ohio. So not exactly local. Local to my home, at least.
I think for this sort of thing you need to look at advanced statistics. Those teams may be that low because they played a great Wisconsin defense. The advanced stats take into account the strength of the opponent.
LSU - 36
Akron - 58
Georgia St - 114
Michigan St - 75
Michigan - 37
Paints a little different picture.
That was the narrative. But that was only among people who watched box scores, and not film. He had a couple bouts with viruses and a rib and a foot injury. All while dealing with teams running away from him and double/triple teams - just like Bosa. Just watching the first 20 plays of the first game of the season and he was wreaking havoc - but it was an obvious gameplan to take him out of the play as much as possible and sometimes his actions cause incompletions or someone else to make the tackle that you see on the box score.
I feel like a lot of us saw this coming this year. Seems to always happen to the big DEs - see Clowney, Jadaveon. I thought Bosa was incredible in the 2nd half against Indiana on first watch. Seemed like every running play he was in the backfield/stretching the play out/making the RB run backwards. Don't think his stats showed it but he was wrecking.
I'm pretty sure they just re-seeded the field there. It would not be ready for a game.
North Dakota State has won 4 consecutive titles, not UND.
The pass that was thrown right to Apple? I mean he was in the right spot and had good coverage but it was an awful throw.
Let's let these guys know we got their backs just like we did 3 years ago. This group of seniors has taken a ton of criticism but they're true Buckeyes and have given it their all for 4 years. Shannon, Sam, Amir and Trey - you guys will always be part of the OSU family. Go Bucks!
I'm not saying Diebler is a better player than ET, but I think he would fit this lineup considerably better. But I guess I'm not sure if the goal is to get the 5 best players on the court or put the best team on the court.
I don't think you add the numbers. $68k if you live there, but $54k if you live at home and just go to school there.
What is not transparent about it? He's said all along he's coming back. His dad said he was coming back. Urban said he was coming back. JT said he was coming back. It's everyone else that has said and speculated otherwise. Braxton literally just said we got another year to do it.
What exactly is telling about that? The fact that without Amir we barely beat a bottom feeder in the Big 10?
Don't forget 2005. Only team that held Texas that year under 40. And we did it under 30.
I think the real question is the opposite.
I would guess he's playing zone to the boundary. There's no wideout over there, so he'll have one of those TEs, the FB, or Gordon. So when both TEs stay in and block he still has nothing. He's probably the outside contain on the run so he can't commit into the hole like a LB would. But that's seriously just a guess.
Did you watch the game? Scott was terrible. 1-7 with 0 assists and 5 turnovers. Most if not all of those turnovers unforced.
You must not be watching the same special teams as the rest of us.
http://www.footballoutsiders.com/stats/fpa
#1 in starting field position. #2 in opponent starting field position. #2 in short field starts (at the 50 or closer to opponent's endzone). #9 in opponents long field starts (inside their own 20). #1 in own long field starts.
Spencer is the best blocking WR on the team. When they're trying to be a good running team you need WRs who can block.
According to ESPN we're at 40 and Alabama has 47. I think this counts everyone on a roster right now though. So those numbers will drop in a week when final cuts are made.
I think they meant the best they've ever coached. Pretty sure Ken was not coaching Navy in the 60's.
It doesn't really change anything. OSU has had plenty of players from NJ with a spattering of Philly and Baltimore guys. The "local" games covered in basically all of New England are Penn State games and have been for awhile.
I still don't understand how these work. Didn't Indiana have 2 guys leave early last year? How is their basketball score perfect?
Just watch his official highlight video. The one they showed on ESPN was relatively bad. First play was hands to the face. Last play he tackled a dude then spent 10 seconds driving his forearm/elbow into the guy's throat.