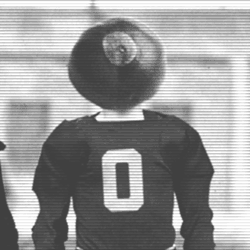 SlickityDarza
---
MEMBER SINCE July 24, 2015
Recent Activity
King of the Hill
Boxed wine. Can only really do that in the winter though
Just got the ad. Those are some large balls. Bravo Lol
Exactly
The human race isn't going to last forever anyway. I'd probably wish for money.
"$2 million a year is not insignificant amount of money in this discussion." Lol
It wasn't obvious sarcasm
Look for "noncoaching"
Do Richard LeCounte and Zamir White count as "teases"? Really wanted both of them to be Buckeyes
Lol
Can something so divisive be described as overrated?
Lol
Foggy Mountain Breakdown by Flatt and Scruggs was also recorded there
"Let's go get a drink and smoke a cigarette." The Darjeeling Limited
Blech
"there's going up be a bombshell is going to be dropped" Drinking?
Gibbs saying definitely no to Georgia, what's that all about?
Cool Hand Luke Butch Cassidy and the Sundance Kid
That about sums it up lol Every movie I was going to mention is on that list. And wholeheartedly agree on most of the others
"the better team won" Debatable. I'm not saying I want to get into a debate with you, but it's debatable lol
Case of mistaken identity?
Probably not smoking camels. I'd say Eagle 20s or Pyramids
Framed tattoo that has been peeled off a corpse? Hard pass
Why does his leg look so weird lol
If he wanted to come back, why would it have been foolish?