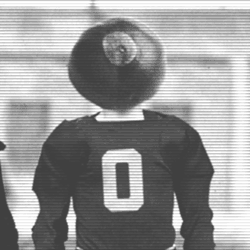 SlickityDarza
---
MEMBER SINCE July 24, 2015
Recent Activity
Felicia
Love that song!
Fields vs Burrow would be pretty intriguing if you ask me
Milker lol
I'm going through and downvoting every comment in this conversation
Momma always says there's an awful lot you could tell about a person by their shoes. Where they're going. Where they've been. I've worn lots of shoes.
Drinking at Defiance Ribfest
Very glad we got this kid.
Sounds like a d-bag
Just seems that a fattier, tougher cut (shoulder) is more suitable for long cooking times. Don't mean to crap on the recipe. Cubans are so damn good
Seems odd to cook a tenderloin for a few hours
I guess so. I just feel like "Charles Woodson Predicts TSUN Victory" would be more accurate
Where does he guarantee a victory? Not seeing it
You can trouble me for a warm glass of shut the hell up. Now you will go to sleep, or I will put you to sleep
How can you ruin something when it's already ruined?
Odd article.
Your space bar seems to be malfunctioning
"I'm also scared shitless of a solid UC team coming to Columbus for the second game" Lol
+1 for Joey "Big Toe" Julius Excellent article: https://www.elevenwarriors.com/college-football/2016/10/75561/the-mountain-that-kicks-the-ballad-of-penn-state-kicker-joey-julius
Yeah, it was a joke. Not a very good one lol
Mecole Hardman
"He's consistent at stopping somebody that's trying to get past him and get to the quarterback" Whew, I was worried lol
"A couple bold predictions of mine is Harry Miller starts at center and Justin fields will have a better season than Haskins." Bold indeed
I'm sorry, but that Dobbins prediction is just asinine.
Undefeated National Champions.