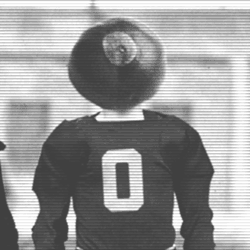 SlickityDarza
---
MEMBER SINCE July 24, 2015
Recent Activity
Waiting for point #2...
Didn't try any from Burlington. I did have one from Foam. It tasted like white grape juice haha So good.
That "giant cock of silver" comment took me off guard lol
Fiddlehead IPA, Heady Topper, Double Sunshine, anything Hill Farmstead. This place is beer (and cheese) heaven!
You know what they say, "sixth time's the charm"
Chase Mirajivich
Stowe, VT
"Beat Xeat" But don't punch an elderly person
I'd love to sip a piping hot Tom and Jerry with Jim
And I sure as shit don't fucking roll! Shomer Shabbos!
"row down your car window" Is that you PJ Fleck?
Chase
Dude tackled Browning
Don't get lost in the sauce
New Era hasn't made Ohio State hats in a long time. Shitty.
I like Ohio State in this one. 69-0.
Right on, thanks
Where'd you see this?
*Dijon
Tastes like crab cakes
Thanks for the reminder. I forgot that it is possible to lose to Michigan
So happy we chose to teabag Maryland. Favorite play of the season so far lol
It was absolutely glorious, and hilarious
I like it
Foggy Mountain Breakdown - Flatt and Scruggs Because... Why not? Lol