Skunk bear blood
---
Northern California (via Born in the Short North, it gets cloudy after that)
MEMBER SINCE November 26, 2016
Favorites
SPORTS MOMENT: Clarett stripping Taylor in the Miami game. Horror & Joy all at once.
COLLEGE FOOTBALL PLAYER: Archie Griffin
COLLEGE BASKETBALL PLAYER: "Pistol Pete" Maravich
NFL TEAM: 49ers
MLB TEAM: Giants
Recent Activity
Like 50 yds rushing total in this game. Give it to Chubb!
When Modell fired Paul Brown I had to go over to a neighbors house to watch the Browns.
My dad refused to allow them on our TV for quite some time. Some things you just don't forget. :)
Ohhh BooooHooooooooooo F'ck him and the rest of them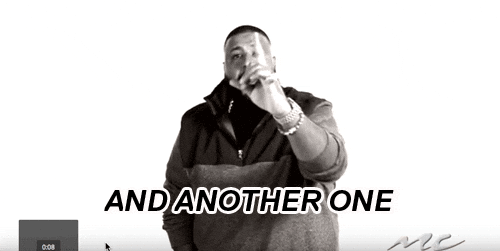 But truly Nebraska can't be this bad, can they?
I've been watching them a bit this year. Yes, I think they are that bad. Turnovers at all the wrong times. Penalties, lack of execution and not much depth in many places. They don't have a field goal kicker to speak of. Frost always looks frosted on the sidelines.
Yep, postponed until October 26 or there abouts.
Washington did not come out with the Huskers after halftime.
Without him they have little chance of a comeback
Huskers get one in.
21-14 now
Huskers are pathetic. Turnover after turnover.
21-7
I'm in the he won't get fired camp. He may quit to go to the pros but I don't see him getting the axe up there.
I've watched the Utes a few times this year. Looking poorly in general. Penalties & poor execution.
Come on Utes. My dislike for USC is greater than most any other team.
Buckeyes: A lot of points
Miami: Not hardly any points.
Going out on a limb here.
The first intercollegiate football game in the state of Ohio was played in 1888 between Miami and Cincinnati.
So we need to punish them & the Bearcats anytime we can for this. How dare 'em beat us to it by 2 years.
I'm a hatin em more and more.
One shitshow per thread please.
Out the nose goes my Modelo with that one. :) Time to clean my computer screen a bit,
There is something amiss with this guy. Head trouble of sorts for sure.
Nice! I venture to the south a bit. Got to be West Hollywood cause I don't think I can do the USC location. Hella happy hour pricing!. 50% off everything
I'm pretty sure Johnny Cash's favorite breakfast was fried chicken, that and fried bologna, eggs, fried tomatoes.
Where can I get that...pleezzz?
I might offer up that pizza is a conventional breakfast. :)
That certainly wasn't clear. I suck again. Wife has 4 brothers & 4 sisters I have 2 brothers and 2 sisters.
There has been divorces, deaths and some getting remarried. Lot of opportunity for pissing people off.
fttun. Just saying. Happy to help.