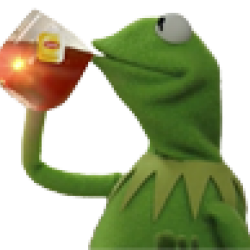 skinnytrees
---
Victorian Village (via Columbus)
MEMBER SINCE January 25, 2015
Born and raised a Buckeye.
Favorites
SPORTS MOMENT: Multi-way Tie: Introduction at Ohio Stadium of the sweater vest Sir Jim Tressel, 2002 Will Allen Interception and rushing the field, 2003 National Championship Cie Grant ripping down Ken Dorsey, 2004 tOsu vs. Kansas State Fiesta Bowl shutting down Sproles, trashing Notre Dame in 2006 Fiesta Bowl, 2006 TTUN Game rushing the field and ripping up part of the last grass field in tOSU history, Sitting in Freezing Rain watching the Bucks beat TTUN up north, taking part in O-H-I-O Cheer in TTUN Stadium 2009, 2012 undefeated season, 2014 Season and first ever undisputed college football champions, Curtis Samuel in double OT in 2016 and rushing the field, the punt block and ensuing beat down of TTUN in 2018
NFL TEAM: Browns
NHL TEAM: Blue Jackets
NBA TEAM: Cavs
SOCCER TEAM: Crew
Recent Activity
We needed to beat them by 100+ today
Make them scurry back to the ACC
Report nothing Never cooperate with the NCAA Sue them if they try anything
Tatgate worked out so well for us
Yes
Cover it up
Bury it it 50 feet under
Nothing illegal happened. Nothing illegal about burying a story that wasn't illegal.
Everyone in the compliance office should have been fired years ago
Not because they dont follow the NCAA rules to the T
But because they are fucking horrible at protecting the university and the student athletes at the university
They should have locked this shit down and thrown it away just like any other school does
OhioState#1infootballMichiganState#1inbasketballSCUM#1inabsolutehell
There are only 5 so far
A #1 team will eventually win
This season
Now its time to show we deserve it
Win out!
If, and its a big if, Cincy wins out, they could easily be a top 10 team
Cincy into field goal range after one play
Well
Cincy will get the ball with just over a minute and three timeouts
They can do it
Cincy going to go down two scores into the half
Facepalm
SEC wants Georgia badly
That is a clear call down from the league office
These teams are not good
#6 and #8 my ass
I love watching those scumbags up north suffer
Finally realizing yet another year is over for them. Classic.
We had to win out anyways or they would have shoehorned LSU in there even after their yearly beatdown to Alabama
Its surely not as fun of a game anymore now
Fuck them
Wisconsin is the Georgia of the B1G
Yearly overrated nobody
Next weeks beatdown lost a lot of its fun thanks to that pathetic display
Wisconsin gonna be Wisconsin
All praise Ryan Day
Our new God Emperor
Balls hitting hands
Balls not being caught
The NFL is incredibly easy to throw
Keeping the refs/nfl shenanigans out of the question when game lines average around 4 points a game is laughable
I could throw a significant number of NFL games if you made me a ref for a season. On calls that no one will ever question again after the immediate "hey that was a totally fucked up call"
You can kill absolutely must have drives with a single throw of holding when it hasnt been called all game. Or like tonight find ways to give automatic first downs on 3rd and longs. Or a big play phantom defensive hold that happens ALL the time. Or maybe just go totally no one will do anything AND CALL A BLINDSIDE BLOCK WHEN THE DEFENDER LAYS THE HIT.
I could clean the fuck up as a dirty NFL ref. The zebra team against the Browns on Sunday sure did.
They just will never reference the AP or Coaches Poll. Like they wont use for justification on why the committee ranked a team on week one as being "because they beat 3 top 25 AP teams".
They will political speak it into existence.
The committee directly uses these polls to determine rankings.
From the first poll of the season the perception of teams and quality of certain wins or losses is set
"The polls dont matter" is one of the biggest myths football fans perpetuate
Iowa's offense is a disgrace to modern football