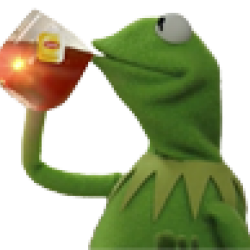 skinnytrees
---
Victorian Village (via Columbus)
MEMBER SINCE January 25, 2015
Born and raised a Buckeye.
Favorites
SPORTS MOMENT: Multi-way Tie: Introduction at Ohio Stadium of the sweater vest Sir Jim Tressel, 2002 Will Allen Interception and rushing the field, 2003 National Championship Cie Grant ripping down Ken Dorsey, 2004 tOsu vs. Kansas State Fiesta Bowl shutting down Sproles, trashing Notre Dame in 2006 Fiesta Bowl, 2006 TTUN Game rushing the field and ripping up part of the last grass field in tOSU history, Sitting in Freezing Rain watching the Bucks beat TTUN, taking part in O-H-I-O Cheer in TTUN Stadium 2009, 2012 undefeated season, 2014 Season and first ever undisputed college football champions, Curtis Samuel in double OT in 2016 and rushing the field, the punt block and ensuing beat down of TTUN in 2018. Rushing the field in 2019 once again! The 2020 pre-Corona Playstation (eww it should be Fiesta) Bowl game that was a disappointing ending but a great crowd.
NFL TEAM: Browns
NHL TEAM: Blue Jackets
NBA TEAM: Cavs
MLB TEAM: Indians
SOCCER TEAM: Crew
Recent Activity
Larry Fitzgerald
There isn't much to say about it too me. That play is 1) impossible to get right to the mm for the ref on the goal line and 2) is never going to be overturned either way. Fighting about if it was one, two, three mm that way or this way is an exercise in futility. The only thing that matters is James Franklin is a complete moron for his team losing a game they had already won. Considering we have to win out anyways I say fuck Penn State. Don't care they aren't a top 10 team this week.
The three weeks thing has no basis in facts, science, or whatever bullshit buzzwords the Kevin Warren brigade want to lie about.
It was designed exactly to prove a point when they did not get their way.
Teams have been playing for six weeks now. There isnt a legitimate scare story of teams in hospitals out there.
I would just stop testing the players that reality shows are just fine and fuck the Keven Warren brigade.
How nice Kevin Shithead gets to watch the games he got the fans kicked out of
I am just here to laugh at the disaster of a display the last 2 minutes was for Penn State
Whats crazy is how much time the OL is giving Fields in the pass game
Yet nothing for the run game
Throw
Thy
Ball
TOOOOOO OLAVEEEEEE
We could go into halftime losing this game when we have not missed a single pass yet
Thats disgraceful
Olave is fucking open every time
Holy shit at least go to the marker...
This doesnt feel great right now
They can just fall forward for at least 5 yards at a time
Absolutely zero people meeting the ball carrier near the LOS
Jesus at least make Martinez be the one to beat you
We even did that
Those two plays after the quarter were pretty no thanks
I distinctly heard something about we were not going to run Fields much
Could have fooled me so far
Man I really love watching our offensive lineman falling right on the back of Fields
Michigan State bad
Rutgers bad
Someone has to win
That was more the Nebraska offense I was picturing
Nebraska is gong to have to score way too many points me thinks
Thats why I am feeling pretty good. That first drive was the first and last one like that for them on offense.
Put this in the endzone and everyone can relax