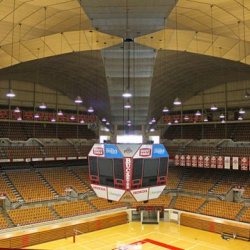 SJA4Life
---
from Warren, OH
MEMBER SINCE November 24, 2014
Buckeye from birth. Buckeye Alum. Staunch hater of souless cavern known as The Schottenstein Center.
Favorites
SPORTS MOMENT: Watching the Buckeyes win the National Championship live in both 2002 and 2014!
COLLEGE FOOTBALL PLAYER: Troy Smith
COLLEGE BASKETBALL PLAYER: Jared Sullinger
NFL TEAM: Browns
NHL TEAM: CBJ
NBA TEAM: Cavs
MLB TEAM: Indians
SOCCER TEAM: Crew SC
Recent Activity
Nope....don't like that.
Bad weather always favors the inferior team because it levels the playing field.
If that's the case, that's on the coaches not on Tuf. All he can do as a player is get as ready as he can and play as hard as he can. It's the coaches responsibility to put the best 11 on the field. If there's someone better at 100% than Tuf at 75%, they're the ones that have to put them out there.
This literally happened. Name another transfer that has gotten this much love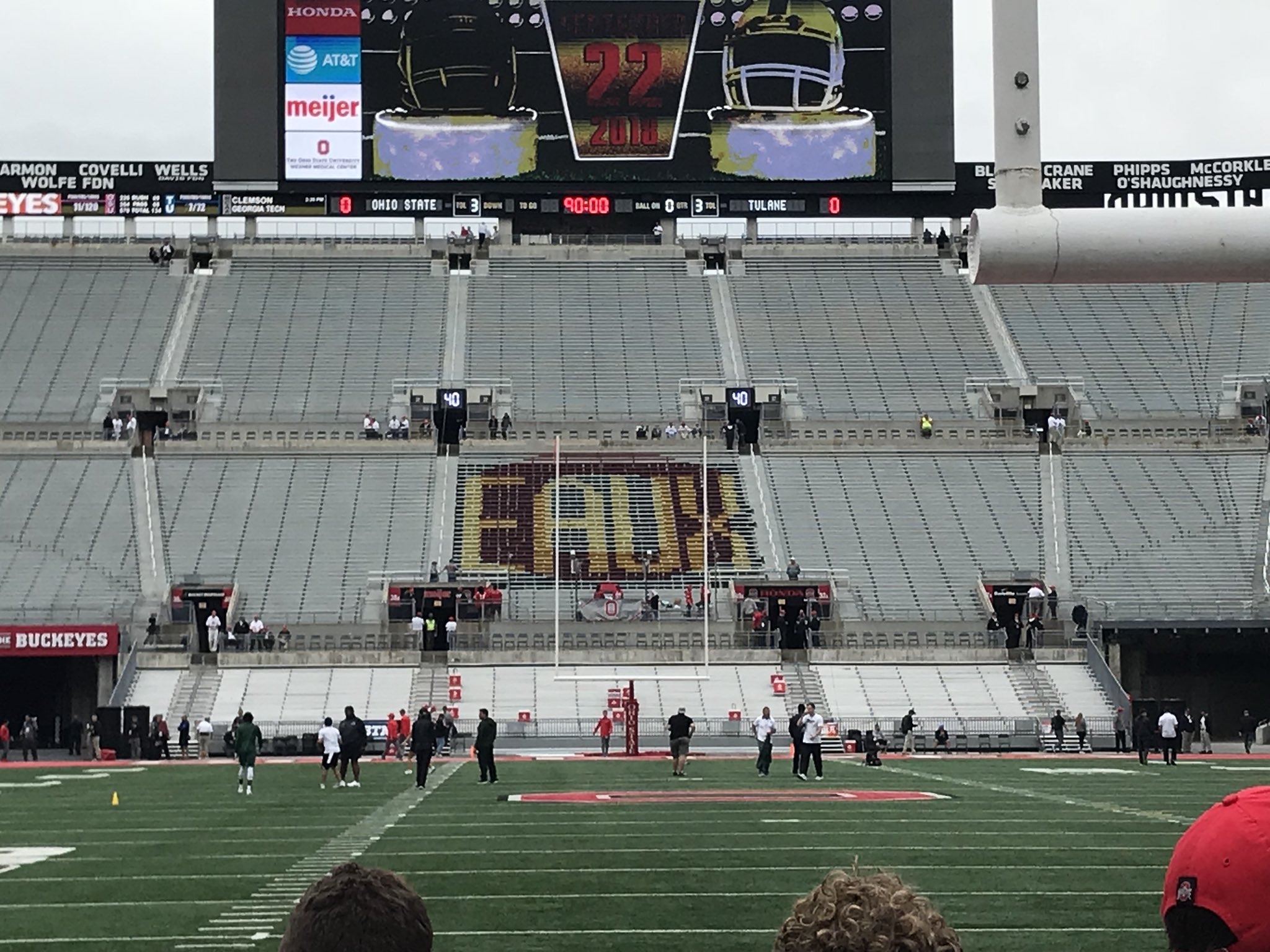 lly happened.
I feel for the guy. I know a lot of people want to bash him and some of it he brings on himself but let's look at what happened here:
This guy is a top recruit playing for arguably the greatest high school football team of all time. Never lost a game as a starter. Being recruited by everyone. Commits to A&M until he gets a dream offer to play for Urban Meyer at Ohio State. Gets here and redshirts his first season which is hard on anyone. Competes for the job but loses out to a 1st round draft pick. Plays sparingly in garbage time and a couple of late season packages.
Expects to finally have a chance to be the guy after 2 years of work and then Meyer retires and the coach that takes over didn't recruit him and doesn't believe in him to the point where he goes out to bring in a transfer. Then he's pretty much told he's not going to have the opportunity to compete for the starting job (which made him look bad with his comments wanting to compete) and has to decide if he wants to ride the bench his whole career or pick up and transfer. He transfers to a school further from home where he has to learn a new offense, make new relationships, adjust to a new school, etc but it's all worth it because he'll finally have the chance to be the starting QB and he doesn't win the job.
It's life but it doesn't suck any less. Hopefully he gets an opportunity at some point to show what he can do.
Also the hypocrisy from a lot of Buckeye Nation is stupid. They treat Burrow like a God (I know he's an Ohio kid but still) and blast Tate who was a part of 2 Big Ten championship teams and owns 2 pairs of gold pants. Ridiculous.
I feel like MAPFRE Stadium is the obvious answer for the AAF team now and in the future. I know they're turning it into a community field but the main stadium isn't going anywhere.
You sound like a blast at parties...
The combination of the crowd, the jerseys, and the opponent might lead to a 50 point victory on Friday...
Man a lot of people need to take a stick out of their you know what's.
Having College Gameday on campus is great for the program and an awesome experience for the students. If you don't care for it or hate all things ESPN then don't/go watch.
I just hope they at least insert the NCAA court they use for the women's tourney games instead of the stupid volleyball court with taped lines look.
As you can tell from my username, I've been waiting for this for a long time.
Sorry but Buckeyes or not you shouldn't have the opportunity to be the national champion if you lose a game that season by 29 points.
A national championship team is supposed to be a special team. The best in all of college football. I don't know how you make that claim losing a game by 29 points. Has any national champion ever lost a game by that much in the same season?
Haskins out here dropping dimes in a monsoon...
Just glad I got to experience the greatest tradition in college sports before the University snuffed it out.
Great work on the statue but my god that fake Brutus Buckeye is horrendous.
He got the job because of his in state ties from his years at Kent (where they were and arguably still are a more consistent baseball program). Unfortunately he hasn't really been able to translate that success to OSU
Can't they just move it to next weekend?
This makes me think of the PSG-Real Madrid soccer game held at a weeknight at the Shoe. Drew 80K+ people and was one of the worst traffic experiences I've had living in Columbus for the last 10 years.
Your pompous take on WWE aside (it's a fictional TV show no different than hundreds of others. It just depicts athletic theater in which the audience is a participant) there's no reason to believe the XFL couldn't succeed if it provides an affordable product and exciting game day experience. We have minor leagues for baseball, basketball, hockey, soccer, etc. that people attend. Why not football?
Building the Schott was arguably the worst decision in the history of OSU athletics. Renovating St. John may not have been the answer but they could've built a large, multipurpose arena with game environment in mind in the design (The Kohl Center, Dean Dome, and even the Breslin Center are examples of larger arenas that feel intimate).
There's nothing intimate about the Schott. It's a generic NBA-like "multipurpose arena" that can be configured for many things but none of them well. I was at the 2008 NIT game at SJA and it was louder than any sell out game at the Schott. Unfortunately when they had the chance to rectify the problem they opted for dumping more money into that arena instead of working on funding a new one.(and don't give me anything about "it's only 20 years old". So was the Richfield Coliseum when it got replaced.)
Until OSU can figure out a way to renovate the arena to make the seating a more intimate environment, you're not going to see a huge demand for tickets outside of a few big games a year. The Shoe is a bad comparison due to both the difference in amount of games per year and the fact that the environment inside the stadium gives the ticket value. No such value exists for Value City Arena.
Trying to be positive, but not going to give too big a boom until the ship can get turned around for in state prospects.
Maybe I'm just a silly millennial, but people still use ticket brokers in 2017?
Their Greenskeeper IPA is better than Stiff Arm IMO
I like Chris Jent but he couldn't even recruit his own son to stay on the team. How is he supposed to recruit the nation's top talent?
Mike Brown....just hear me out:
1. Columbus native
2. Admittedly average NBA coach but prefers the Princeton offense which is much more successful in college than the NBA and you know he would teach his team to play defense and rebound.
3. Only coach who can tell recruits he's coached LeBron, Kobe, KD, and Tim Duncan.
4. Had a son recently play college bball so is at least somewhat familiar with the politics of HS/AAU.
5. Knows and is known in the NE Ohio region.
Not saying he's the best option but certainly attainable and could work out.
Glad to see the Machine invest in some Buckeyes. Absolutely can't hurt to drum up interest along with their very nice new stadium.