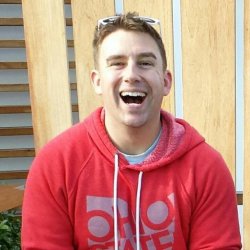 SirMarkusCombs
THE City of Columbus, Ohio (via Dayton, Ohio)
Member since 09 December 2011 | Blog
Favorites
NFL TEAM: Cincinnati Bengals
NHL TEAM: Columbus Blue Jackets
NBA TEAM: Who Cares, but OKC!!
MLB TEAM: Cincinnati Reds
SOCCER TEAM: Columbus Crew
Recent Activity
lol omg, this is the second funniest graphic I think I've ever seen. What's first?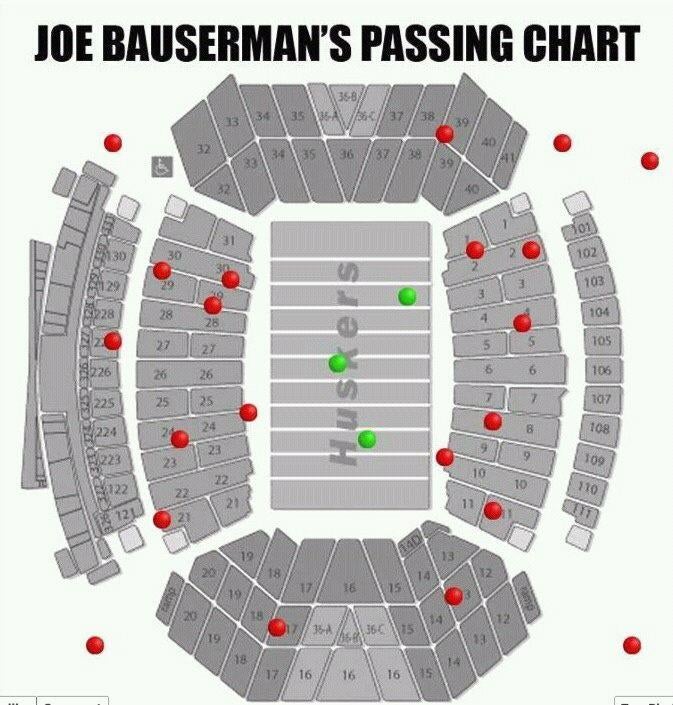 Rutgers, a la Bobby P? That would be juicy.
Watch Video >> Re-Rank (spoiler alert) It's Grimes and Lindsey, all Day.
I've seen Noah Spence going as high as 6th... Doesn't Ohio State KIND OF get credit for that?
I'll almost guarantee you that Braxton takes the first snap against Sparty.
Most Major League pitchers only pitch on the 6TH day.... 1 deep ball is enough for the week. Rest that cannon. I need 80+ on Mishigun.
The most valid of points. Can you imagine how he' d feel transferring only to watch his former team hoist the trophy, not knowing for sure what role he could've played in it all?

Please, please, please, please create an 11W profile for that guy. He needs a forum in which to personally express such poignant (for him, of course) thoughts!!
"Just like a parking lot on any other school's campus"...... If you've been ticketed / towed, you should find this hilarious.
He has a child.........
Perhaps I'm ignorant about what it takes to raise a kid, but I would imagine having family 45 minutes away makes that process a little easier, as a full-time "professional" college athlete???
It is in College, but not in the NFL.
That's why Devin Gardner ended up with -142 rushing yards in the last version of NCAA football against THAT D!
Everyone seems to be forgetting THE most important characteristic of the 2015 Ohio State Quarterback... Who can hand off the ball to E.E. the cleanest.
It's a joke, obviously, but I only joke because I can!
I realize the Bye Week sucks, but I usually take that weekend to salvage my relationship with GF.. With the Bye falling on Halloween, I'm essentially going to spend the entire fall drunk and single... If I don't find a solution...
I wish I could make the font larger...
SOOOOOOOOOOOOOOOOOOOOOOO?!?
I can't wait to get to my computer and screenshot myself for all my 11W friends to see!!
Kickstarter to, AT LEAST, cover the M??? I've got the first $1!!
82-13, and I'm not even kidding. 56-0 at the half. IF not, enjoy 5th place, Urbz.
**Knocks on wood, of course**
THIS GUY is #2 in the nation in QB rating, and #5 in passing TDs. If he keeps progressing at this rate, he'll be the Heisman Trophy winner in two weeks, Super Bowl MVP after ttun Win, and a first-ballot-Hall-of-Famer come the conclusion of the Playoff and brining home the proverbial Bacon to Columbus!
But I agree... If it's not a National Spotlight Nighttime game, the crowds can get kind of boring. But even places like LSU and Florida suffer from the same plague.
Assuming that Penn St. considers Ohio State a "get up for" game - After being at Penn St. in.. 2008? (14-10 or 17-14 L, W/E), 2005 Texas @ OSU is more or less the most amazing sports atmosphere I've ever been a part of (I sold my ticket to UM @ OSU #1v#2 :( ... College. needed chipotle / beer money. a lot of it )
So proud to be a drunk, debaucherous Buckeye!!
The fact that the email was written with such a casual tone is actually somewhat refreshing. Sometimes non-PC can trick people into thinking you're actually human, and really do care... by saying how much you don't...
Kellen Winslow does it well...
Similar to mishigun dominating the first 30 years of THE Rivalry, Rutgers DID participate in the first collegiate football match... If that's not the upper hand, I certainly don't know what is...
41-9 Urban.