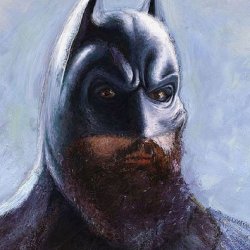 Sir Beard
Columbus, OH (via Grove City )
MEMBER SINCE October 18, 2015
Favorites
SPORTS MOMENT: The entire 2002 season - I lived on campus. Ahhh....
COLLEGE FOOTBALL PLAYER: The Big Kat
NHL TEAM: CBJ
SOCCER TEAM: Crew
Recent Activity
Anything that Bruce Hooley is associated with (professionally speaking) should be destroyed.
He's got a little bit of an ankle this week
Imagine being a virgin your entire life and losing your v-card to a freakin' Miss Universe. Cheers to you, Tebow.
Definitely not a first class move on his part
I thought I was the only one who thought those commercials were hilarious!
What a busy Day.
waka waka waka!
Bevo is terrifying! It was awesome.
Same. Wearing that 10 gallon cowboy hat was fantastic. I hope he pulls it out for every game next year!
This was very cool to watch. I was born in '80 and so missed these glory days of OSU football, but man was that fun to see those legends in their prime.
Tell me...what is a plethora
I really enjoyed reading this recap. Nicely done. Best of luck on your move out West.
I had the same reaction. I haven't bought into the "Urban is retiring" rumors AT ALL...and then I saw Shelly crying on the sidelines. It feels like it's coming...
Ol' Burnt Toast Sheffield
Dixon had an absolutely HUGE hustle play to tackle the PSU defender after the Haskins INT. Saved a PSU TD.
The first astronaut with a beard?! He's a hero in my book.
Setting up for the SEC to have two teams in the playoffs again. Sigh.
Tress isnt leaving YSU. Moreover, OSU wouldn't hire him, because he isn't part of the "acedemic elite." And that comment shouldn't be taken as a knock on Tress...so read into it what you will.
Exactly. No reason he should be playing
Agree. Mack should not see the field the rest of this game
I think it's gotta be Will...
I've been afraid that this is going to lead to the NCAA getting involved somehow. It's fucking bonkers, but I just have this nagging feeling that it will happen. Let's just pray that it doesn't affect the 2014 'natty.
And before I get DV'd too much, please be understanding of my anxiety, haha. Just venting here.
I cringed when I heard his answer too. I wish he would have just said "no comment"
Completely ridiculous question.