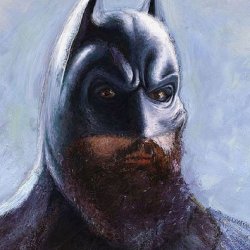 Sir Beard
Columbus, OH (via Grove City )
MEMBER SINCE October 18, 2015
Favorites
SPORTS MOMENT: The entire 2002 season - I lived on campus. Ahhh....
COLLEGE FOOTBALL PLAYER: The Big Kat
NHL TEAM: CBJ
SOCCER TEAM: Crew
Recent Activity
I want to see him in as a RB in the goal line Jumbo package.
Irish, I feel the same way. What an absolute pleasure it is to watch him week in and week out.
Same here, Toledo. Seeing all of the big, bad ass, dominate players on this team jumping around in pure excitement left a smile on my face for a long time. I love this team!
I concur. I really enjoyed watching that clip and need more info!
This makes me very nervous
I didn't see that about Hubbard! Nice!
Man, I miss the days of a big bruising FB!
GCHS alum here. Derek Combs was a year older than me, and GC was GREAT at football that year, losing to Mike Doss and Canton McKinley in the playoffs at the coldest game I've ever attended. Combs couldn't get any traction because the field was all ice and snow. In '99 GC was also ranked in the top 25 in USA Today high school rankings. The great tradition of football has died for two reasons:
1) The splitting of talent with Central Crossing. This is the primary reason.
2) GC is in southwestern city schools , which can't pass a levy and they lost sports for a year. That was devastating.
The marching band is considered one of the premier bands in the state and most people come to the games to watch them.
I was fortunate enough to live there in the Glorious '90s. Great times. Go DAWGS!
Derek Combs: your 2001 team MVP
My 3rd great grandpa died from disease while stationed in Nashville in 1864 with the Union. He was 37 with 4 kids. When I found this out, I was 37 with 4 kids. Kinda hit home.
This made me literally laugh out loud
My high school had to play against The Big Kat too...he was an animal. Good thing we had Mr Ohio Football, Derek Combs!
Is the big woman still here?
Tormund...so great.
Good to see Ghost making a cameo. As others have stated, hope he gets some action.
Haha you got it! And I did enforce that again tonight!
I mean....wow. What a game, what a series. I am so. Fucking. AMPED!
Come on heart, hold on throughout the third period!
LETS EFFING GOOOOOOOOOOOOOOOOOO!
Won the first period, let's keep it rolling!
On TV, It looked and sounded like it was one hell of a crowd. The announcers mentioned several times that the noise level was unbelievable.
What a game 3!!! Can they close it out on Tuesday? I think they do.