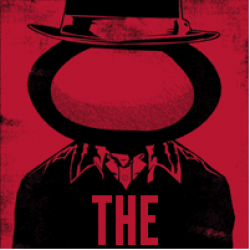 SilverState
---
Member since 16 January 2013 | Blog
Favorites
SPORTS MOMENT: National Championship/Braxton's Wisconsin TD Pass
COLLEGE FOOTBALL PLAYER: Braxton
Recent Activity
692
One of the WSJ authors is a Michigan grad, fwiw.
;)
Victor's play hasn't matched his hype yet imo.
271
Seems on the right track.
These are often a reference to a movie poster or something...anyone know if this one is?
That's right - we'll at least there's no 46 on the shirt.
taboo?
whadya think?
Actually, I took this screen grab about an hour ago (was going to use it with a joke but didn't), so you can do the math and see he's not the serial downvoter:
Agree. Wasn't there an Ohio State staffer who recently got hired at another school that temporarily tweeted the move was for a "difference in values?"
Maybe. A "difference in values" implies something quite different though
Lind's recent like...along with Birm:
Things that make you go hmm
I haven't seen any new article
With you on all points.
Question: what is the equivalent term for "Homer" for other fan bases? Everyone is susceptible to bias.
Nice read, thanks. Interesting contrasting takes:
August 31, 2018
I get the whole "don't turn a one-day story into a three-day story" idea, so perhaps Meyer could've released this sooner. Still, I get the need to clear up inaccurate perception and a Friday before a holiday weekend release is wise, too.
Saw Yahoo has Meyer's clarification on their front page:
https://sports.yahoo.com/urban-meyer-not-suspended-knew-condoned-abuse-allegations-151125590.html