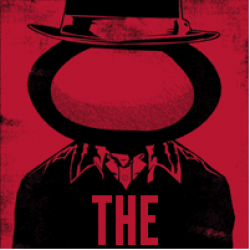 SilverState
---
MEMBER SINCE January 16, 2013
Favorites
SPORTS MOMENT: National Championship/Braxton's Wisconsin TD Pass
COLLEGE FOOTBALL PLAYER: Braxton
Recent Activity
Get your logic out of here - it's Monday and people want something to complain about.
MGo:
Why should we give a shit? Ohio gets what they want and we get sloppy seconds.
So OSU adds another 5* recruit, while Michigan lands 1,000+ Overall recruit
Read somewhere that if Ohio fills out the rest of their recruiting class with the players they are expected to get they will have the all time highest rated class. Please tell me that's not true.
OSU gets its embarrassment of riches, will probably continue to embarrass Michigan on the field, and the wheels on the bus, go round, and round, and round.
Wat in the world lol.
First "sentence" :)
I have decided that think that social isolation might be okay, after all.
Grammarly is your friend
Wow, what a streak!
That dude looks exactly like a dude that would do this. XD
Sucks but what're you going to do.
This too shall pass.
Lol
All of their fans are devastated. Both of them.
Source link?
This guy is something else, smh
Seems Pranav's had a thing for Ohio State for a while:
So weird
D*mn, that's rough.
Bill Landis tweeted Teague now listed as unavailable
Whaaa
I mean, I kinda get the sentiment... At the same time the let's-make-fun-of kids-making-questionable-decisions is kind of lame, too
Bruh let it go. Life's too short
Trolls are sad