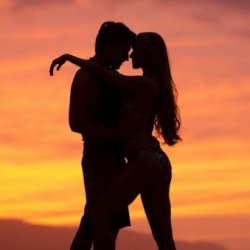 SilverHaven
---
MEMBER SINCE February 05, 2015
Favorites
SPORTS MOMENT: The CATCH. Troy passes to Gonzo in closing seconds at Ann Arbor in 2005.
The STEAL. Clarett rips ball away from Miami after Krenzel threw interception in 2002 championship.
The BOLT. Terry Glenn's 82-yard bolt of lightning against Notre Dame in 1995 with Regis.
COLLEGE FOOTBALL PLAYER: ARCHIE GRIFFIN "He's a better young man than a football player, and..."(Woody Hayes)
Recent Activity
And also the Whoppers at the WaPo and the NYT-wits at the Times.
Fantastic, Joey. And he's got competition in LA where 4th of July fireworks are illegal.
Runaway lawn mowers don't move all that fast... but fast enough where nobody chasing it can catch it.
Is a "refs costs" guy like a "left coast" guy?
Yes, hope springs eternal for all of us, including Dan.
Yes, Joe, facts are the corona virus cases are going up while the deaths are going down 90%. And where are the cases going up? For 20 to 30 somethings in bars in FL, CA, TX, etc. The governors are closing the bars. The cases will be coming down, while the deaths will remain low.
Stay out of the G.D. bars! Florida, Texas and So Cal have re-closed the bars.
+UV. And do you shake your head yes and nod your head no?
Just get him a receiver that won't zig when he should zag. Neither Fields nor Troy would have connected with Olave on that last-minute, game-winning throw.
Great insight behind the scenes from Urban. And it was more than Cardale taking ownership. The whole team, each and every man, took the responsibility upon himself to do his best knowing that the 3rd-string QB would need all the help he could get to win.
It was like Lord Nelson, outgunned and out-manned, before the great naval victory of Trafalgar, raising the message with the signal flags:
"England expects that every man will do his D U T Y."
Wisc coach Gary Andersen could see what Harbaugh cannot. After a 59-0 pasting in Indy, Gary left for the Left Coast.
Exactly my thoughts and all our thoughts, and start with tough stretch...
Ball State?
Arkansas State?
Oooh... followed by a tough mid-season stretch...
Purdue?
Maryland?
Rutgers?
Oooh.
Germaine was so composed he seemed to have ice in his veins, but that looked like real red blood flowing down to his jersey.
**Footnote: Eric Kumerow is the uncle to the Bosa Boys, he's the brother of their mother.
Now that you mention it, I recall seeing that stat in the Cotton Bowl coverage.
Or Olave zigging when he should have zagged for the 4th-quarter TD turned interception.
Don't get it. My favorite things?
The first 2 Penn State white-outs end in embarrassing losses against Purdue and Iowa. But then #5 Ohio State loses and the white-outs become a tradition.
My favorite things?
The council of faculty representatives (not the faculty) did not want football over-shadowing academics. So rather than improve their mediocre academic achievements, the faculty reps tamped down the athletic achievements.
Bombay Blue? What about Beefeaters or Tanqueray Green or... ? The queen QEII drinks only Gordon's. What does bourbon boy Ramzy have to say about this?
Nice pic. And good point.
And remember that it was the "medical experts" who got us here-- no need to wear face masks they said, they're useless; and then I should wear them, and now I have to wear them in public.
And the "medical experts" said the virus was spread by touch, and so had me sanitizing all my counters, door knobs, light switches, steering wheels, and now they tell me that it wasn't that critical after all.
On a serious note: Expert is derived from two words: "Ex" as in former that had been, and "Spurt" as in a drip under pressure. So... an Expert is a has-been drip under duress.
And I do like lady bugs, but not dandelions, and definitely not Asian killer hornets.
"screams of something criminal - likely drugs, ransom or theft."
Right on, Buck95. Reminds me of the Walter Matthau movie where a bank robber holds up a small, rural bank and ends up with $800,000. He knows the money is dirty and he knows that the Mob is coming after him like hell on high water.
No worries, mate from Mich. What's the point? Who cares. it's a great story!
Mahalo, Ramzy!
"My favorite thing" of the kickoff return hit on McGuffie was watching him stagger off the field with weak knees.
Here is a fuller recording of the hit-- see replay #3.
https://www.landgrantholyland.com/2016/11/23/13715578/michigan-ohio-state-best-tackles-videos-photos