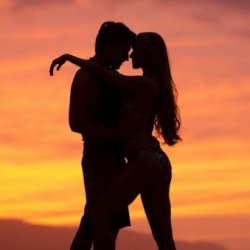 SilverHaven
---
MEMBER SINCE February 05, 2015
Favorites
SPORTS MOMENT: The CATCH. Troy passes to Gonzo in closing seconds at Ann Arbor in 2005.
The STEAL. Clarett rips ball away from Miami after Krenzel threw interception in 2002 championship.
The BOLT. Terry Glenn's 82-yard bolt of lightning against Notre Dame in 1995 with Regis.
COLLEGE FOOTBALL PLAYER: ARCHIE GRIFFIN "He's a better young man than a football player, and..."(Woody Hayes)
Recent Activity
Wertheim is doing well this year... and last year too.
Chris, you're a good guy, i'm not twisting your words, but you may be a little "wet" on this. Here's some quick examples "right" off the bat.
1. How about the highlight video of Fields TD scramble with defenders penetrating from the left, but with good blocks holding up by 52 and 76 on the right?
2. How about the highlight video of Dobbins TD run untouched right in between 52 and 76 on the right?
3. How about the highlight video of Fields long pass to Olave where the pass blocking by 75 on the left broke down, but stayed strong on the right, so Fields rolled away from pressure to make the throw on the right side.
Here's the highlight link: https://www.youtube.com/watch?v=8Bn4Vtyv8yY
Georgia or Notre Dame?
Yes.
Yeah, we just some Juan to taco bout.
Gotta have your mojo to beat that voodoo.
This article is so skewed. It only shows video to the left, not the right. And also only shows successful video to the left. How can we draw conclusions from that?
My eyes and gut say the whole O-line is coming along very well, thank you! If the left tackle Munford is the best on the line, so what? The left tackle is supposed to be your best, most experienced slob. And that doesn't mean the other slobs are failing.
Good reads, mahalo, Kevin,
Devin Smith being Devin Smith tracking the deep ball to a TD.
Mike Leach being Mike Leach making off-the-cuff remarks.
Mark Dantonio being Mark Dantonio with sullen references.
And they incited commentary!
Nut, the key phrase missed is "LESS critical." Sure, there are times it's important for some players. That's one side of the coin. And other times, those players prevent better, younger players from playing-- which is often griped about here. I won't name the names of the linebackers, the safeties, the quarterback, etc.. So please lighten up on the righteous indignation.
Redshirting has become less critical.
If the player is good, he is out-of-here early to the NFL $$, and
if the player is not all that good, you want him out-of-here before 5 years are up.
Mahalo, Kyle. It's the O-line for sure. And frankly I don't like the pro-style running attacks, so mahalo for your explanations.
No need to be sorry, Nutty; you've got a very good point. +UV
Cooper below thinks it will be a "snoozer" while others look forward to a blow-out, and others like you want to evaluate the up-and-coming talent.
In the meantime, Oregon plays Auburn, LSU plays Texas and Notre Dame plays Georgia.
"Translation: This will get ugly boring quick and then we can ride get more bored with the Chug training in the second half."
Not just Big Ten Michi State; Michigan is also dropping while Ohio State is rising:
"There has been one major shift, though: Michigan and Ohio State have traded places. Due to the combination of head-coaching change and quarterback change, FPI was low on the Buckeyes heading into the season. This appeared to be Michigan's best chance in ages of surpassing its chief rival.
"Alas. After looking merely decent against Middle Tennessee and very shaky in a near loss to Army, the Wolverines have fallen to 15th in FPI, third best in the Big Ten East. Their odds of reaching the College Football Playoff have fallen accordingly, from 41% to 1.4%. Ohio State, meanwhile, plowed through FAU, Cincinnati and Indiana and has risen into the FPI top five. The Buckeyes' title odds have improved from 6% to 44%. One rival goes down 40 percentage points, and the other goes up 38."
Link: https://www.espn.com/college-football/story/_/id/27623475/how-national-title-heisman-conference-races-changed-week-3
Like Truck says, just keep truckin'.
Same ol', same ol', for all the Top 20, except prior 11 and 17 are out of order.
I read the headline in a similar vein-- wondering why the Volunteers were retiring Herschel Walker's number from Georgia?
Eddeeeee!
Yawn. The rankings are unchanged.
In fact, the Top 20 teams are all the same, and even in the same positions (except 11 and 12 switched places).
Clemson received the same 62 1st-place votes and Alabama the same 3 1st-place votes.
Nothing to see here.
Even the Clemson demi-god (Clemi-god?) Trevor Lawrence, has ups and downs.
Justin will be more than fine, he is humble enough to be teachable.
I'm having trouble imagining the Predator in a micro-skirt.
"Cold Blooded." Give me some more Gus!
Wow. Now what would Gus Johnson shout out??
Teague brings a whole different meaning to quarter master in this 3rd quarter.