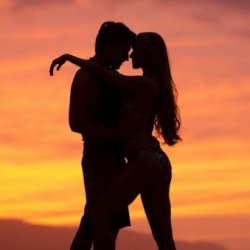 SilverHaven
---
MEMBER SINCE February 05, 2015
Favorites
SPORTS MOMENT: The CATCH. Troy passes to Gonzo in closing seconds at Ann Arbor in 2005.
The STEAL. Clarett rips ball away from Miami after Krenzel threw interception in 2002 championship.
The BOLT. Terry Glenn's 82-yard bolt of lightning against Notre Dame in 1995 with Regis.
COLLEGE FOOTBALL PLAYER: ARCHIE GRIFFIN "He's a better young man than a football player, and..."(Woody Hayes)
Recent Activity
Car 54, where are you?
Kevin 5:00 am, where are you?
Simple and smart, Earth. I like it.
And the B1G is in control of reducing their own conf. games, whereas they have no control over the other confs increasing theirs.
I like division names Land and Lakes better than Northwest and Southeast.
So Lakes along the Great lakes with Mich, Mich State, Wisc, NW and Minn, and...
In Voltaire's famous Candide, what did Professor Pangloss reiterate, "This is the best of all possible worlds"?
So, play Michigan for the B1G title in Indy? Sounds great.
Then do what do we have?
Northwest division with Michigan vs Mich State joining Wisconsin vs Minnesota, Iowa vs Nebraska and Northwestern.
Southeast division of Ohio State and Penn State staying with Rutgers vs Maryland, Indiana vs Purdue, and Illinois?
Ouch. Sad, but too true. Esp that "embarrassment of riches" in 2015.
Well, Grateful, in deed I intentionally left off a couple songs, but...
It's interesting that your on-line list of the Top 100 Billboard Hits for 1969
is a little bit different than my list of the Top 100 Billboard Hits for 1969 from the 497-page book, Billboard's Hottest Hot 100 Hits.
Resolution? Note that the internet list specifies "Singles," which is probably the difference from the book.
Mahalo for getting me back to memory lane.
You guys got me going. So what were the hits for the summer of '69?
Here's the Top of the Billboard:
1. Age of aquarius with the 5th D highlighted above
2. Sugar, sugar bubblegum from the Archies grateful to GratefulBuck highlighted above
3. Honky tonk woman by The Stones highlighted by Grateful above
4. and 8. The Beatles with Come together, and Get back, Loretta, get back to where you once belonged, with those high-heel shoes and those low--cut sweaters
5. and 20. Tommy James and the Shondells sing Crimson and clover, over and over, and Crystal blue persuasion highlighted above
9. Some day we'll be together is promised by Diana Ross
10. Dizzy, I'm so dizzy, my head is spinning says Tommy Roe highlihgted above by Grateful
11. Nah, nah, hey, hey, goodbye is Steamed over someone kissing goodbye
12. Leaving on a jet plane, already I'm so lonesome I could cry, so kiss me and smile for me, tell me that you'll wait for me sings Mary with Peter and Paul, as we go off to college
13. In the year 2525 if man is still alive or is it Exordium and terminus?
14. Marilyn McCoo of the 5th D has got the Wedding bell blues, won't you marry me, Bill?
16. The Cowsill have Hair, give me it down to there, shoulder length or longer
17. Glen Campbell knows the Wichita Lineman is still on the line as he needs you more than wants you, and wants you for all time
21. Why don't you Build me up, Buttercup, instead of tear me down laments Foundations as highlighted by Grateful above
23. and 25. CCR revives Proud Mary keep on burnin', and Down on the corner, out in the street
Mahalo guys, it's eerie, how the music brings back the memories.
It is fitting that the #1 Hit for 1969 was "Age of Aquarius" by the 5th Dimension with Marilyn McCoo and her husband Billy Davis. So let the sunshine in.
So Roy, GTH and Allin, I guess we'll see who else are members of the OSU ancien regime.
(For the record, I am 39-- plus shipping and handling.)
Just a kid in Columbus, Ohio, I was anxious having to go with my family to evening services at church on a Sunday night, knowing that I would probably miss the live (3-second delay from the moon) sensational TV coverage. But to my relief, after getting home, they announced that there were delays and I had not missed anything. So I went to a friend's house who had a "large" 29-inch console TV and suffered the interminable wait, filled with talking heads, until after 10:30 when we finally got to witness the unbelievable fact that men in bulky space suits were walking and bounding around on the moon!
What did Sonny and Cher sing?
And the beat down goes on,
The beat down goes on and on.
Do you ever wonder
That to win, somebody has got to lose?
Still moving strong on and on.
"Zach Smith got fired at this shindig last year setting up the most insane few months of Buckeye football news I've ever experienced." You had to remind us?
The author's word for the day is Canard, the French word for duck.
It reminded me of Drake, the English word for male duck.
Is this the Twilight Zone or a Freudian slip?
"Ohio State said that Jeffrey Epstein had anonymously donated... $2.5 million to the school in 2007. That money was pooled with $2.5 million from... Leslie H. Wexner to name the Les Wexner Football Complex."
https://www.yahoo.com/sports/ohio-state-reviewing-donations-from-convicted-sex-offender-jeffrey-epstein-175437592.html
Wow!
What should be the new name?
It is in deed pretty boring. But I'll never forget catching a 4-foot Mahimahi (dolphin) off the Kona coast.

And no that's not me, but that's what it looks like.
Watch out Seth, the big Bucks, as in the OSU trademark lawyers, are coming after you!
And he can flip the rock pretty good, he's a former quarterback.
Never been fishing? Is that guy from America? Well now he's fully inducted. Aloha.
Los
Cocainistas
Tremblaren
Mahalo, Ramzy; insightful thoughts, articulated poetically.
I tho't the coldest season of a witch was going to be about-- the word for a male duck, who chilled the season before it even started. Mahalo for disappointing me.
Happy birthday, Kevin
Finally a word of the day and I know the definition.
Hau'oli la hanau.
Coach Woody Hayes was a military historian.
He knew about the extended Hundred Years' War, a series of wars between the "English" House of Plantagenet and the French House of Valois that were fought for the Kingdom of France. Evenly matched, neither side could deliver the deciding blow for decades.
Woody also knew about the devastating Thirty Years' War fought over the Holy Roman Empire of central Europe. Again the Catholic kingdoms could not defeat the Protestant princes of the German states and vice versa.
And he most certainly knew about the Seven Years' War in the mid 1700s, which drew in the major European powers and began with the French and Indian War in the American colonies.
Woody even knew about the Ten Years' War (la Guerra de los Diez Anos) fought in the mid 1800s by Cuba for independence from Spain. It was the first of three Cuban conflicts that were undecided until 1898, when the United States joined the struggle and tipped the balance in what is called the Spanish-American War.
And so given Woody's interest in military history, the fierce rivalry between Ohio State and Michigan in the 1970s, with neither side getting the upper hand (4-5-1), was dubbed the Ten Years' War.
Not the 10-Year War.
And Washington played for Watterson High in Columbus, Ohio, just a couple miles up the Olentangy River from Ohio Stadium.
That's not an Afro. This is an Afro.