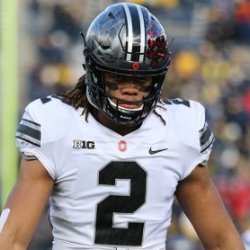 silverbullets47
---
Panhandle of Florida (via West Middletown Ohio)
MEMBER SINCE August 20, 2014
Favorites
SPORTS MOMENT: 2002 National Championship
COLLEGE FOOTBALL PLAYER: Chris Spielman
COLLEGE BASKETBALL PLAYER: Jay Burson
NFL TEAM: Cincinnati Bengals
NHL TEAM: none
NBA TEAM: Cleveland Cavs
MLB TEAM: Cincinnati Reds
SOCCER TEAM: My daughters team....The Rhinos.
Recent Activity
What is wrong with hating on Franklin? It is so much fun?
Alford is a great coach and recruiter. I think landing the big on is blown out of proportion. Lots of teams were negative recruiting Day's system based off 2018.
Burrow and Tua are both good, but they both had ridiculous talent at Wide Receiver. I would take Chase.
I am not going to watch. I swear I am a curse for the team this year. Everytime I tune in. They play like crap.
Dantonio's problem was is that he was to loyal to his underperforming assistants
New bucket list item...... sit down ,have a few beers and talk football with Coach Coombs.
I don't mind scheduling 1 FCS school every now and then. Scheduling them in November is what I have a problem with. Either the SEC and ACC need to go to 9 conference games or the big ten and pac12 should go back to 8.
Wisconsin controlled that game. They just kept shooting themselves in the foot
Hope it works out for him and that he avoids any major injuries. Running back has such a short shelf life, I think all them should leave early.
Lost 6 underclassmen to the draft today. Maybe a few more still to declare.
Not his fault the balls were dropped
Benefit of playing in the shitty ACC. Can get away with holding back stuff
I would rank Cincinnati ahead of them
DPJ just declared for Draft
He faced the #5, #8(twice),#15,#23,#40#46 and #49 ranked rushing defenses and only played in the 4th quarter of about 3 of those games.
Oregon also had 4 wide receivers out for that game against Auburn.
I took off an ugly brown and orange Browning hoodie. Reminded me too much of the Browns
That was touch 3 game stretch. Penn St., Ttun, and Wisconsin. That is 3 physical games against quality opponents. The pussy ass Sec with chicken shit saturday never has to face that adversity
LSU also gave up 37 to fucking Vanderbilt
Congrats KJ. So consistent over his career
Congrats bucks! Big 10 championship and beat that Ttun. Season is a success, everything else is just icing on the cake
Is it unhealthy to get goosebumps on a weekly basis?
#73 is holding on every pass play
372
If it was me and I am close to 100%, I am strapping on the chin strap against Ttun