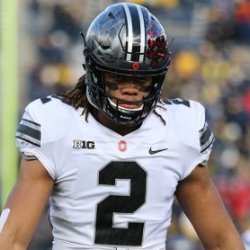 silverbullets47
---
Panhandle of Florida (via West Middletown Ohio)
MEMBER SINCE August 20, 2014
Favorites
SPORTS MOMENT: 2002 National Championship
COLLEGE FOOTBALL PLAYER: Chris Spielman
COLLEGE BASKETBALL PLAYER: Jay Burson
NFL TEAM: Cincinnati Bengals
NHL TEAM: none
NBA TEAM: Cleveland Cavs
MLB TEAM: Cincinnati Reds
SOCCER TEAM: My daughters team....The Rhinos.
Recent Activity
I continue to preach. The Texas win,is not a quality win.
I just loved how they kept claiming Texas is a top 10 win for LSU.
Coaching staff is hitting on all cylinders
???? Browning has played great this year. Just been dinged up the last few games
Snitches get stiches
The video of the 2017 Penn State game was sick. Video team deserves a raise. Thanks for the link.
The American Conference > ACC
ECU Oline was holding all night. I seen at least 6 or 7 no calls. But c'mon UC. your d is too good to allow that many yards
He could really hit. Watched "A football life" on the NFL network last night about him. Good dude.
I jumped out of the recliner when Hilliard made that tackle for loss on Taylor. I was so happy for him. He has been dealt some bad injuries. When I jumped out of the chair and yelled, my 2 Great Danes went Into attack/play mode.
What did you think of the wrinkle to have Chase Young standing up?
Texas is not a quality win for LSU anymore. Almost lost to Kansas last week and lost to TCU this week
Beast
Coaching across the board is higher quality than 2006. Might be the best staff I have seen in my lifetime. And the line play on both sides is far superior in 2019
I still don't get why anyone at this point is concerned with any ranking. They are all irrelevant.
I soil myself everytime he takes a hit. Going to need new underwear for christmas.
Amazing! Would love to see him do a "Predator"
Day and staff deserve so much credit. The team is loose and having fun. Just seems like the past couple years there was a little tension. Playing not to lose and letting the talent shine.
Go fighting Muschamps!
I think Indiana might give them a run for their money also.
362
If UC can shore up the o-line, they will be a tough team to beat. Fick and Freeman have that defense playing well.
Need to keep the core of Hartline, Hafley, and Washington on staff. They are young, good recruiters and outstanding coaches.
Not concerned with depth at all. I think our Oline is as deep as it has ever been.
If he can get healthy, I have thought Tyreke Smith has been our second best end with the eye test. But he has been very limited. 6 quarters or something