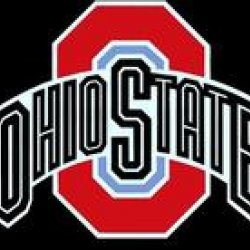 SilverBullet33
Canton, Ohio
Member since 30 August 2010 | Blog
Favorites
SPORTS MOMENT: 2003 Fiesta Bowl win over the U. No question about it.
COLLEGE FOOTBALL PLAYER: Mike Doss
NFL TEAM: Cleveland Browns
NBA TEAM: Cleveland Cavaliers
MLB TEAM: Cleveland Indians
SOCCER TEAM: Chelsea FC
Recent Activity
Toles is going to Fork Union for a year.
Jamey Bosley would be my guess in the mid '90s, although he was dismissed for stealing car stereos or something IIRC
If that was the case and it seems likely, he made his gift horse lose about $7.5 Million. Plan backfired.
I guess this explains the feeling that all 4 year guys have been around for like 8. It's unusual to see a guy stay with his team. I guess I shoudn't be so surprised since this transfer issue is big in HS with top guys.
Is that 40% number right? That's ridiculous.
He did just win a Grammy.
Yeah it's really annoying when other people don't make life decisions fast enough for me.
Where Champions are made and Success is tradition. Class of '93
I worry about him having post concussion syndrome. Clearly his head is damaged.
Yeah I was going to correct them but I see you did it first. McDaniels.....father of former Broncos HC and current Patriots OC Josh McDaniels and Rutgers WR Coach Ben McDaniels.
If you only focus upon the TDs then yes, F. Otherwise as Squirrel Master put it, we have made strides in challenging the short throws. Kiel hit a few deep balls, there is a reason the deep ball is considered low percentage, most of the time they aren't caught. Sometimes they do get caught and you pay the price. While I'm far from thrilled by what i watched I do see some things that make me not just call Saturday a failure. Youth has a downside. This season will be important for that back end to get those all important game reps.
This guy got a lifetime achievement suspension. Hopefully this is enough to prevent him from joining Archie.
If they're like my family...they aren't getting the tickets back. Yep my family is full of assholes. It's what we know best.
I'll be the judge of that....
He transferred from Florida, so this is clearly Urban's fault.
Way to pay to pay it forward Corey!
Snow has been a guy Ive used as a case for Craft in the NBA. Great comparison in my opinion. If you look at Snow's college numbers ,especially offensively, you see he never averaged more than 8 points a game, but his defense and basketballs IQ were off the charts. Eric played a dozen years being a pest. Craft should get a job in the league, but I fear he will not. But let's be honest whatever he does, it will no doubt be awesome.
Yep, unbelievable domination of the best of the best in the state. Glad I avoided him by losing in districts. Haha.
As a Cantonian this entire thread is entertaining.
Clearly I deserved to be down voted.
While I understand completely that his jumper is not good, I can't help but think a small part of these people all want to BE Aaron Craft. Or at least possess some of his intelligence. I second the thoughts on Gottlieb....arrogance is a horrible trait and that dude has enough to fill the Shoe.
So he's basically Deion Sanders? Fast but kinda soft. That ended well for him fingers crossed it works out.
I can confirm he's already missed 2 baseball games as a result. As for how long he's suspended...no clue.
As a Canton resident and McKinley grad let me tell you this isn't an isolated incident. There is a pattern of behavior that has went on for a couple years now. I try to put myself in his shoes with the scrutiny and adulation, but I can't imagine the pressure he feels. That shouldn't be an excuse to act a fool on and off the field. Coach McD will help make a decision on what's best and I pray that it leads to some changed behavior. But there is a large part of me that sees another Canton kid throwing away opportunity that will set him up for life. I'm a cynic, but since he's a Bulldog I'll let this play out.