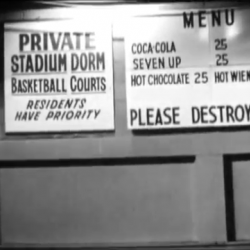 SigmaSigmaDelta
---
MEMBER SINCE July 15, 2015
Recent Activity
104,578 -- Break out the sunscreen!
The Warrior Uprising! Let's put some attitude in the theme.
It looked like Josh was leading in the fan vote by 0.3% as the voting period closed.
TB: "So son, as one of the blackshirts, take it easy on my quarterbacks today."
At this time, it's a tie! Cast your vote for Josh vs Bama!
Josh is in a close race. Check it out and vote.
We need McMillan back on the field.
First drive of 2nd half is critical to reclaim momentum and quiet crowd.
They expect BECK on sideline with QBs. JIMMY CORDLE on sideline with SLOBS.
Yes, according to WBNS pregame show.
WARRINER to call plays from pressbox.
Pay back time for DONTRE WILSON!
So even though the Buckeyes are no longer undefeated, they still have plenty to play for outside of just a rivalry matchup. THE GAME.
FTFY
Looks to me like an official endorsement of Zeke's Heisman campaign!
NEW CAPTION: FAMOUS PERSON SEEN AT WHAC ... PHOTOGRAPHED WITH FORMER PRESIDENT BILL CLINTON.
You can bet on that. No blue suits in the WHAC!
I wouldn't root for them, but it is always a little sweeter to smackdown TTUN when they believe they have a fighting chance. Insert the Marcus Hall Salute here!
What's a kicker doing in the gym anyway? They're just jealous they can't rock those bodybuilding tees like us slobs!