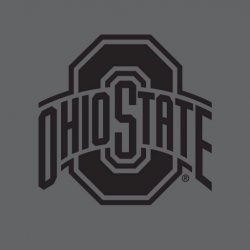 ShowThemOhiosHere
---
Columbus, OH (via Mansfield, OH)
MEMBER SINCE July 22, 2011
Buckeye, born and raised, and still living here. OSU Class of 2010 (MIS & Accounting).
Favorites
SPORTS MOMENT: 2002/2014 National Championships
COLLEGE FOOTBALL PLAYER: JT Barrett
NFL TEAM: Bengals
NHL TEAM: CBJ
NBA TEAM: Cavs
MLB TEAM: Tribe
Recent Activity
Smackdown did something like 3.86 million viewers on it's first night on FOX two weeks ago...number went down a lot last week but it was still north of 2.5 million
Don't tell Zeke's dad that lol
It was a stupid idea from bad creative.
Joe Davis and Brock Huard were supposed to have it on FS1...probably still will, it'll just air on BTN.
We've had bowl games on Fridays but not regular season games
TTUN was up 28-0 and let ILLINOIS come almost all the way back. Threat Level should be low. The White Out will not go well for them next week. Not well at all.
To really prove the bias, I think you have to go beyond just whether the media ended up being too bullish on their predictions of how SEC teams would fare in their bowl games and too bearish on their predictions of how Big Ten teams would fare in their bowls. You can prove that their predictions were, in fact, too bullish or bearish, but how do we know it's from bias?
We know that bowl games don't always end up having even matchups. Is it biased to think an SEC team will win their bowl game when you compare them and their opponent, and it's pretty obvious that the SEC team is better (or if you compare a B1G team to their opponent and it's pretty obvious that the opponent is better)? I'd say not. But if you could go back and look at, say, 50 bowl matchups featuring an SEC team where the matchup was pretty even, and, say, 45 times, the media picked the SEC team (and used whatever SEC-related arguments, ToUgHeR schEDuLe, for example) (or 50 even bowl matchups with a B1G team where they picked against the B1G team 45 times)...then you might have some bias.
Do I think bias for the SEC exists? Of course I do. I'm not sure looking at bowl predictions vs actual results would be the best way to prove it, though.
I don't think Cowherd pays as much attention to college football as he acts like he does. Little things like this and that time when he had Urban on the show and they were talking about Joe Burrow, and Cowherd didn't know that Burrow started off at OSU before transferring to LSU.
In reality, Cowherd talks about all sports, so, he needs to know the biggest stories, and probably doesn't know the lesser details. Granted, he should know the name of the coach of one of the national championship favorites.
Right now, they're just like MSU. Defense - good. Offense - not good. And you saw what OSU did to MSU.
But they did win the game, which you can't say the last 3 times they played a ranked team. LOL
OSU historically has been a final destination type of job for many head coaches. Thinking back over the years, what did other former coaches do after leaving? Not much, at least in coaching. Urban works for FOX (some think he'll end up at USC...I am very skeptical of such speculation). Tressel got into university administration, first at Akron, and now is the president at Youngstown State. Cooper didn't coach again. Bruce coached a few years at Northern Iowa and Colorado State. Woody didn't coach again. Probably have to go back to Paul Brown, who founded the Browns and Bengals after his tenure at OSU.
Day is young, and has been in the NFL before. I suppose it's not impossible for him to break the mold of OSU being a final destination for head coaches, but if he says he's happy here, then I believe him. Hafley, though, as an assistant...we'll see how long he sticks around.
The only way the SEC gets 2 teams in is if the Big 12 cannibalizes itself like the Pac 12 kinda already has and will continue to. And even then, an 11-1 Notre Dame might still be in the argument, too.
As unimpressive as Clemson was against UNC, I still don't think anyone on their schedule can beat them. Maybe they could get knocked off in the ACC championship? Even that is an incredibly long shot. Clemson won't be fighting for a playoff spot if they go 13-0, even if they do it a la 2014 FSU or 2002 OSU, where they win them all, but are like 10 plays away from 7-5.
Too bad he didn't have a real flag to plant up his ass
Remember when people were bellyaching that Werner was going to start again this season?
I had a strong feeling it was the damned scheme last year, and sure enough, it was. New coaches simplified the scheme, and now those former 4-5 star prospects can do what they do best - play fast. Love it. If Rutgers wants Schiano back so bad...they can have him.
As long as the defense does what it's been doing, and the offense doesn't turn it over a bunch of times, OSU should be fine in this game, even if MSU's defense does slow them down somewhat.
LOL like there was even a 0.00000000000000000001% chance that would happen.
The former Buckeye I'd worry about going up there isn't Meyer. It's Fickell. I still think the odds of that are extremely low, but that would be one of the damnedest things in a while.
Like the late, great Earle Bruce would say - best thing OSU can do is go out there and put up 14 quick ones.
I like the Bucks 42-20.
I'm hitting that +500 personally. They can't operate on that brain cyst anymore. It was last drained in 2014. I tend to think he simply cannot put himself in a highly stressful situation like coaching at USC. I'm sure part of him would like to coach again, but, unless there's some cure out there for a brain cyst like there was for, say, Daniel Bryan to return to wrestling after having to retire a few years back...I don't see it happening.
I also have to laugh at something I saw on Facebook - putting odds on who coaches up north next year, and they listed Urban as a possibility. Lmfao, like that would ever happen. They also listed Fickell, which is more intriguing to me. I remember some OSU podcast writing a post on Facebook on how Fickell could become Bo 2.0 and go coach up there. That could be the most intriguing coaching option IMO if Jimmy is gone after this season.
OSU is undefeated when you guys do this so...you picked a great game to do this for. We need all the good joo joo (however you spell it) we can get for this one.
Yep and Sparty the following week is also 7:30 on ABC. Then the bye...so potentially no football for your AT&T ass until the Friday night banger against the nerds.
I remember having no NBC 4 for like a month right after the 4th of July. That was fun. What is AT&T's deal anyway?
Yep unfortunately the Bengals haven't got to play the Jets and whatever gas store clerk they're trotting out at QB until Darnold is healthy again (the only thing separating the Browns and 0-3 lol)
I am so looking forward to TTUN/Wisconsin on Saturday, moreso than OSU/Miami OH. It's weird, because I always look forward to the Buckeyes playing (you only get so many college football Saturdays a year)...but A) The OSU game should be over by halftime, if not earlier...shouldn't really be seeing starters after the half, and B) There's a very good chance that TTUN is going to lose...and lose badly.
If TTUN pulls this off, then they are truly the threat that they were hyped to be in the preseason. Close loss - might still be pretty decent. Blowout loss - I think the thing is going to fall apart and this may be the last year of Harbaugh in Ann Arbor (I already had one friend who roots for them who said he thinks it's Harbaugh's last year there).
That would suck a big one if he couldn't play
Lack of speed maybe compared to Parris/T-Mac/Dixon, but not like they lack speed in general.