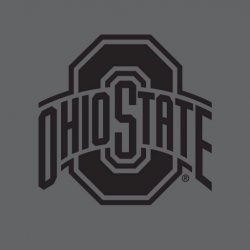 ShowThemOhiosHere
---
Columbus, OH (via Mansfield, OH)
MEMBER SINCE July 22, 2011
Buckeye, born and raised, and still living here. OSU Class of 2010 (MIS & Accounting).
Favorites
SPORTS MOMENT: 2002/2014 National Championships
COLLEGE FOOTBALL PLAYER: JT Barrett
NFL TEAM: Bengals
NHL TEAM: CBJ
NBA TEAM: Cavs
MLB TEAM: Tribe
Recent Activity
This needs to be sent to Kourt Williams hahaha
I don't know if it was necessarily the BBQ itself that was funny when TTUN did it...might have been the coach at the time that made it funny.
Unlike Denzel Ward, a lot of kids have been invited to the BBQ they're going to have back there. Get 2021 off to a solid start and hey, if you can land some 2020 guys, too, that's a bonus.
It would be almost unfair if OSU landed Rosemy on top of Fleming and everyone else. Needless to say, though, if the QB can get these WRs the ball, the passing game should remain potent even if we don't see the video game numbers that Haskins put up last year.
Especially when one of those 3 unbeatens was Notre Dame. Normally, the playoff is the 4 best champions (or best team as was the case for 2016 OSU) of the Power 5 conferences. Notre Dame left only 3 spots available. OSU was the 4th best champion (says the committee, I think they were 3rd best, but whatever). Had Notre Dame lost and OU been undefeated, OSU still gets in as the clear #4 seed. ND f'd us as much as a 29 point loss.
Most of those losses were to good teams, but I will say the two games that OSU lost where they truly were the inferior team were the playoff game against Clemson in 2016 and OU in 2017 (and I'm not entirely sure OSU couldn't have won a rematch...Clemson the year before, forget it). The other games, OSU definitely had no business losing.
2013 MSU - give Hyde the damn ball
2013 Clemson - see above plus injuries on D and then Braxton late
2014 VT - a true WTF loss when looking back at how both teams ended up
2015 MSU - see 2013 MSU and replace Hyde with Zeke. Them coming in to the 'Shoe with a backup QB and winning against that (albeit complacent) OSU roster...inexcusable
2016 PSU - OSU dominated 95% of that game and lost on a couple of fluke special teams plays.
2017/2018...obviously
"Just about all of us go pro in something other than sports." I can always appreciate a kid thinking from an academic perspective, because you never know how that NFL dream will work out.
Even Saban and Dabo do, too. Everyone does. How many teams have gone into the playoffs undefeated? 5 in 5 years? Average of 1 per year. So, you know right away it can't be both Saban and Dabo.
Nebraska and Northwestern on the road. Those are the two that worry me most. The Game is always out there, too.
I'm actually not worried about Wisconsin The home game that could potentially be traptastic might just be Maryland...if you want one that's kind of off the radar. Maybe it won't be to the team after nearly losing to them last year.
I remember when he started those games in 2017 and honestly, he wasn't terrible. Definitely better than O'Korn and might have been as good as Speight. The Game might have been more interesting had he been out there instead of O'Korn.
Can he help Illinois get out of the basement in the B1G West?
Mid 90s. Started with those teams with Eddie George, my first favorite football player. Went to my first game in 1996.
It was definitely a family thing. Dad, some of my aunts went to OSU...another aunt worked for OSU for more than 40 years (she's the one that always hooked us up with tickets). When my aunt employed by OSU divorced my uncle in 2001, I ended up getting his season tickets, which I had for about a decade...we still usually go to a couple of games every year. The immediate family is all pretty much OSU, which is funny, considering on dad's side, his mom and her siblings were all born in that state up north (and there is one living great uncle that roots for that stinkin team). There are Nebraska (and Army, since one of my cousins who lives out there was bigtime in the Army) and Notre Dame fans in the family, too, but there was no way I was going to be anything other than a Buckeye.
I was expecting this meme higher than the 10th comment (not counting replies) on this thread haha
I know, I know...consider the source...but if this is true, this is pretty hilarious. And if you think about it, Bert is the same guy who was implying that Urban was being unethical in his recruiting. I think that was just in the first few months after Urban had been hired, before he had even coached a game.
Calling OSU and telling coaches that KJ was no longer visiting...did he think he could talk KJ into doing that? LOL
How does a run from the 2014 national championship run have anything to do with a bad defense from 2018?
That's pretty neat - the offer he wanted to get and went out and earned it. Wouldn't be surprised to see him end up here.
FAU won 10 in 2017, but took a step back last year. I don't see them being a threat even if OSU comes out with their C+ game. Cincy is the one that could make things interesting if OSU isn't locked in.
OSU has stuff to prove, too, this season. Lack of motivation should not be an issue. I think OSU will come out and roll these teams.
So much trash talk in this rivalry and usually, it doesn't get you far when you do it.
"That defense is nothing special", "Blood on the field", "Revenge Tour", "Mirage"...none of those have worked out particularly well...next up is "gonna kill Ohio State"...guessing same thing.
Thinking back to Terry Glenn and David Boston on our side back in the 90s..."TTUN is nothing"..."I face better corners [than Charles Woodson] every day in practice"...that trash talk didn't work, either.
UNC, UK, Nova, WV, UC...that's a hell of a non-con lineup.
Will he...or is that just a mirage?
It's crazy that six different people aren't willing to pass absolute judgement on a person without any facts confirming that he did actually do the crime of which he is accused?
The facts of the case may not be known to those of us commenting on this, but OSU did spend 2 months investigating and seem to think he did it. Granted, their burden of proof may very well be less than the burden of proof necessary to convict him of a crime in a trial (and we'll never know if he would be convicted by a jury of his peers unless the victim decides to change her mind and press charges later), but OSU obviously found something that led them to believe he did it. I highly doubt OSU would just railroad someone when there's zero evidence.
I would think that as much as this kind of topic comes up, that people would realize that rape victims don't always immediately go to the police and report what happened. There are many possible reasons why victims don't report it right away. To imply that it even might be because it's made up is pretty disgusting.
I have never been a victim of rape. I cannot begin to understand what could be going through the heads of victims, and why they would ultimately choose to keep quiet. In a way, I wish they would report it right away, and realize that there's no shame in doing so...but again, I've never been in that position before so I don't know what would possibly be going through their heads.
Oh shit. We were wondering what happened to this guy. Now, we know, and it's much worse than we could have imagined. Definitely glad that he never suited up for OSU after that.
Good on whoever it was to report the rape...not knocking the victim for not doing so, as that is their choice how to handle what happened to them, but people who do such terrible things deserve to be exposed.
Good point...seems like gone are the days of the Reggie Germany 0.0 GPA. I read where after Cooper was fired, Tressel employed more people to help players with their classes and make sure they're going to class...I would imagine they do the same up north. For an entire season, I would imagine it would have to be a cheating/plagiarizing situation, the kind of thing that can get you (in danger of being) expelled.
The entire season? Did he cheat or something? 0.0 GPA? Damn!