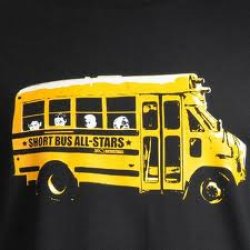 shortbus20
---
Columbus (via Columbus)
MEMBER SINCE April 15, 2012
Favorites
SPORTS MOMENT: Keith Byars td run with one shoe in 84 against Illinois
COLLEGE FOOTBALL PLAYER: Joey Bosa
COLLEGE BASKETBALL PLAYER: Sam Thompson
NFL TEAM: Miami
NHL TEAM: BlueJackets
Recent Activity
Some one starts a reasonable thread expecting intelligent questions and you hijackers start your childish shit. I for one am really tired of it. Funny and amusing you are not.
Can Braxton out run Cardales deep ball? I think this is really going to be fun to watch!!!
DJ being very prolific today. No writers block for him. lol
Who ever the quarterback is I believe Braxton will have more rushing yards than both of them combined and still throw for 500.
Mine is the nickname that my girlfriend gave me. Some used to be offended by it but I just figured they had no sense of humor.
It is all well and good to tell a future recruit that he is the only one being recruited for his position. That being said a lot of things could happen along the way. Injuries, academics, or a variety of personal issues so how does the team protect itself from being short on players at that position? Why should one recruit dictate this situation and not have competition like everyone else?
When you start a forum topic please feel free to comment so we can show you our appreciation!
He does not post on 247, he works for Scout.
Probably the Kings with Gaborik and Carter. lol
It means he lost a year of eligibility over one play. Quite the waste.
Will the Staff please put the 2015 schedule on the drop down menu.
As a Blue Jackets fan. F the Red Wings.
I hope he wins his third B1G player of the year award.
Birm, If you read the LJ camp poster you will notice that there is a Friday June 12th and a Friday June 13th. lol
What I find so interesting is the bond they seem to share with each other. I believe it would be difficult to find three talented players at one position that are so comfortable with each other even through the competition. Really fun to see how it plays out.
Don't forget Dixon also. He should be ready.
That is all just great. Is an out of state recruits parents going to see it the same way after they Google his past history? NO. This isn't about throwing stones but about perception.
Attack mode with the name calling again! I will say this you are reliable. Every time you resort to the same thing. Are you stalking Bassdropper?
Another wise and intellectual comment from our resident A hole. Anger issues I presume. Amazing I keep getting up votes for checking your Dumbshit. Back in your hole.
You are the Elephant and you just can't see it. What a dick.
NO way ever. A convicted felon on a Coaching staff!
Hey Bass. Be careful Grove port will bring out his Barney Fife badge and put you in 11W jail.