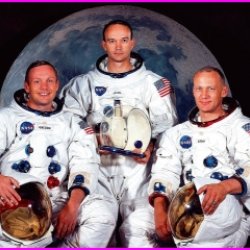 shiloh
---
Kent, Ohio
MEMBER SINCE July 29, 2015
Recent Activity
Riddle wrapped in a mystery inside an enigma?
This has to be the dumbest, most ill-informed analogy I've seen on this topic.
Indeed, about as stupid as comparing 9/11 to the coronavirus crisis. Carry on ...
lol not even a ...
Which tourney? Buckeyes are in soooo many.
Comment removed for violating the site's commenting policy.
Geaux Jeaux! As a side note Buckeye qbs threw for *** 175 *** td's the past two yrs!
Woody is rolling over in his grave! :-P
carry on ...

Coach Day was probably just waiting for OSU's legal dept to say it was ok to dismiss. So it was probably a group decision. Hence the reason for the slight time delay.
Ask me (4) yrs from now re: Day's 1st recruiting class ie the devil is in the details.
Re: Day's 1st yr as head coach? Outfrickin'standing! carry on ...
Very happy w/my 2015 Honda Civic LX!
Also very happy Harbaugh is ttun's head coach!
Love it when a plan comes together ...
Pay the man!
carry on ...
Actually Urban's 3rd season ~ 12-0 / 12-2 / 14-1 ~ carry on ...
Was upset when Post discontinued ...
One of my favs back in the day ~ carry on ...
No, because JB probably wouldn't have transferred to So Cal in their current discombobulated state.
"Coach O has set a new standard at LSU,"
Joe Burrow has set a new standard at LSU ...
Before this yr LSU lost to 'bama 8 straight. Look for 'bama to start another 8 game winning streak er as long as Saban is their head coach.
JB and the qb coach are gone ... 'nuf said!
and speaking of dabo, a shout out to his genius defensive coordinator venables whose defense gave up 628 yds!
And Jeaux won't carry over either so LSU will be back to mediocrity.
Indeed, as another Buckeye 3rd string qb wins the NC. Congrats Jeaux! And the obligatory fuck dabo!
that is all ...
Seriously, get over the Clemson game and move on.
btw, correction: Ohio State and Clemson were on a collision course. They met and the game is over. Misleading thread title notwithstanding.
What about the other half? lol ~ Asking for a friend ...
2014 remember a player w/very low expectations having to replace a Buckeye legend at qb. His name will come to me eventually.
btw, fuck high expectations as Ohio State has never won a NC in my lifetime w/high expectations ie '68 the super sophs came outta nowhere ~ 2002 several nail biters ~ 2014 no chance after Braxton got injured and VT loss.
that is all ...
What if the Buckeyes won and then got blown out by LSU? Never mind ...
Divine intervention kicked in in 2002 and 2014 otherwise the team usually chokes or is wayyy overrated the past 50 yrs.. Reality is a bitch!
btw, what if Ryan Day on the second to last offensive drive goes for it on 4th down instead of punting? What if Fields is 100% healthy?
and so it goes ...