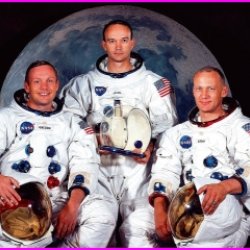 shiloh
---
Kent, Ohio
MEMBER SINCE July 29, 2015
Recent Activity
If you're a ttun football player there's still hope!
>
>
>
>
>
>
>
>
>
The transfer portal. :o
carry on ...
Trying to access mgoblog ...
The website encountered an unexpected error. Please try again later.
Gus ~ Nobody expected this!
Not true Gus, not true. lol

Further digressing hopefully Fields is just like CJ ie Cardale didn't lose a game as starting qb. Carry on ...
and that he is feeling the best he has in over a year from the cyst operation.
Indeed, he's feeling better without the 24/7 stress of blue blood college football coaching.
2 yrs ago predicted Buckeyes 49-0 over Iowa.
btw, Ohio State football would not be as fun/entertaining without ttun. So they serve a useful purpose! :-P
ttun threat level ...
When the legend becomes fact, print the legend!
btw, Woody would have felt right at home in the ole west.
carry on ...
Damn, Buckeyes are scoring soooo frickin' fast missed the 3rd td lol.
Predict many predictors in this thread will be disappointed w/their predictions ...
Re: ad nauseam your continued, feckless defense, rationalization of anything/everything to do w/U of M.
Re: battle of wits to be fair Jimmy is shackled w/only a U of M degree, whereas Luke has a prestigious Ohio State University degree!
Go bucks!
Urban wasn't pushed out. He retired for health reasons. Tressel was pushed out.
It appears Dabo does more w/less and the past couple yrs has benefited re: recruiting. Go figure. Don't like him, but have to give him his due, much like Belichick. Keeping your asst. coaches has really helped the Clemson situation. Belichick is a frickin' genius, holding the Rams to 3 pts. notwithstanding. Digressing. Carry on ...
Actually, Urban left at least 15 pts on the table/field, soooo ...
Day will not be soooo forgiving!
Took almost (2) hrs, but Jaylan Knighton committed to free shoes u. So it would be nice if Clemson curb stomps FSU and the Sooners curb stomp TX.
Buckeyes going 15-0 should help. Just like Clemson going 15-0 last yr appears to be helping their 2020 class.
Go figure!
Continuing to live in the past notwithstanding, and many members here who continue to think Tressel walks on water aside, neither Tressel or Meyer coached the defensive line. btw, neither of them coached linebackers either.
carry on ...
>
Just read JarheadBuck's post which basically echos my thoughts re: head coach responsibilities.
Also, it's a free country and you're allowed to love Tressel regardless ...