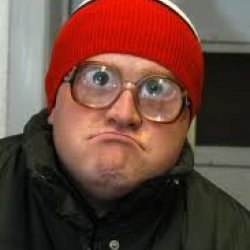 sheidster
---
Toledo Ohio (via Sunnyvale NS)
MEMBER SINCE August 17, 2012
Favorites
SPORTS MOMENT: Last 3 games of 2014.
NFL TEAM: Da Bears
NHL TEAM: Blackhawks
NBA TEAM: Bulls
MLB TEAM: Royals
Recent Activity
Check that Day came to San Fran much later
Could be wrong but wasnt Day the QB coach at San Francisco then.
Completely agree about the (419) TTUN fans, they are truly obnoxious. Living in Toledo for close to forty years I've had to endure my fair share of trash talking from that group of fans. I respect that team up north, they had our number for years but I can't lie it puts a smile on my face to see all the UM gear / car windows flags disappear from sight every year after THE GAME. For me I would rather walk the walk than talk the talk. Young Mr. Henry will learn to do the same. Damn good time to be a Buckeye fan but bad area to live in without hearing the annual this is our year we have (insert any decent TTUN players name back for another season).
Get the boom GIFs ready this week.
Exactly. UM has had some decent recruiting classes but what are these writers thinking. The defensive depth is not next man up deep. There are definitely no more Garys,Winovichs, and Bushs to fill in and replace without skipping a beat. Not to mention the absolute lack of a running back. Both Higdon and Evans are gone. I do think the passing game should in theory be better if Black and Peoples Jones stay healthy but if they have no running game and a weaker defensive line I don't see how the 2019 fighting harbaughs are better than last season.
Exactly. Being in Toledo and a few miles from the state border I never heard the end of infamous Cardale tweet about I didn't come here to play school. Apparently neither did the whole UM football team. The arrogance of the Toledo UM fanbase is beyond me. That statistic just made my day.
Told ya :)
Glad to hear your condition has resolved. Urbans condition can be corrected as well. He can go a few ways to improve the arachnoid cyst. First route is exact same procedure in 2014 where the fluid is drained or next option is to have a shunt placed into his skull. This would require a small tube being placed in his skull that allowed the cyst fluid to drain into the intestinal tract. In theory, this would help alleviate the pain and pressure but neither option is 100% perfect and both could possibly fail again. As a fan base we will just have to look forward to having urban hopefully in a leadership position outside of being the head coach. I would love to see him teach a class and have the ability to positively impact student athletes once again. Glad you have overcome all your medical problems and hope the same for Urban. Go Bucks.
That's a great guess : )
Prayers sent your way. Fight like hell and show that AML that it chose the wrong Buckeye to pick on. Stay strong and take care, we will all be awaiting your return to 11W.
Prayers sent your way. Fight like hell and show that AML that it chose the wrong Buckeye to pick on. Stay strong and take care, we will all be awaiting your return to 11W.
Yeah the lovely Toledo Blade at its finest. Just 2 weeks ago they took a Toledo mans Twitter feed and ran with it without any fact checking. Man on Twitter said 16 year old unarmed boy shot by Toledo police. Truth comes out and it was a 25 year old armed suspect wanted for multiple felony armed robberies. Tragically a life was lost but not a unarmed 16 year old boy. The Toledo blade is being boycotted by TPD and had the city in a uproar, the Blade is a joke.
In one of the 10,000 articles I read recently Mrs. Smith appeard to have the reports sealed from public record to use in divorce court. Im no attorney but if police and court records are sealed how can the university be at fault if no proof of any police records can be found? This whole situation is just sickening.
St.Paris and Jeff Jordan are no joke. We went to a wrestling camp way back in high school called Jeff Jordan state champ camp. Needles to say I paid hundreds of dollars to get the living crap kicked out of me for a week. I Learned a lot but man that week was total hell. The family and school is definitely a wrestling powerhouse, glad to hear one more Jordan will be hitting the mats for the Buckeyes.
Especially since he is a Harbaugh. Upvote for you
If the player signs with OSU then he should be awarded a medical hardship and still attend school for free.
Lol agreed. Pretty sure MI is still mad that Toledo was not awarded to Michigan when the state lines were being drawn up. Michigan wanted control of the Maumee river and Toledo ports. The butthurt is real here in Toledo and it puts a smile on my face to see all the UM flags get taken down every thanksgiving weekend.
Living in the Toledo area and growing up just a few miles away from Gants H.S. it is nice to see a northwest ohio guy ball out. Gant was great at St. John but he looked awesome all week at the A.A. game. The league he plays in is no slouch but when you actually get to see him play against some of the best highschool kids in the country and play quite well its a breath of fresh air. St. John's has been a bit down regarding football lately and alot of people around the area were saying he was way overrated. I now know that's a load of B.S. and can't wait to see him thrive at linebacker U. Oh and FYI Toledo is littered with UM fans. Gives you a little insight on who was saying he was overrated.
Elk & Elk, can't trust those guys solely based on the hair. Honestly if they were good he could at the least afford hair plugs for that train wreck on his head.
And after every game everyone gets an A for effort ribbon followed by ice cream sandwiches.
Agreed, I also think that more talented teams will be more than able to sniff out and contain the wr screens but at the least yesterday was a step in the right direction. Our short and intermediate routes were open because the rpo was productive. I think this team being younger in the wr position needed a morale booster and look forward to having the offense improve weekly. I know Indiana is not a world beater but having them this season as game 1 was a definite problem for us. Our new starters had some confidence problems and it showed greatly against oklahoma. All im saying is the OU game was a perfect storm where our new starters questioned themselves from the week before. Yes army was an inferior opponent talent wise but when our new guys get comfortable and confident I think we will be that urban meyer team we have seen in the past.
This game was a great confidence booster that our team needed badly. I'm glad that our schedule is backloaded with our toughest in conference opponents later in play as we will be playing much better football by then. As for the comment of expecting more offense, if we didn't play a run heavy clock eating monster in army we would have easily put up a minimum of two more touchdowns. With that said after a confidence booster game like this I think things finally start clicking for our Buckeyes.
Accident?? No bueno. Hope all is well and everyone involved is ok
UK got a good one from Holland ohio by the name of Bryant koback and osu was definitely interested in him. unfortunately he broke his leg in game 4 of his senior year. He had over 1300 yards and something like 11 touchdowns in that short time. Honestly watch out for that young man he is definitely underrated and will be a good one
Same age and was diagnosed with Steve Young concussion syndrome in highschool. Like a typical 17-18 year old kid I made some poor decisions regarding my senior year of sports. Dislocated a bunch of bones in my wrist during game 1 of My senior year. Found out i had no fractures and was getting a soft cast until ligaments got strong enough for therapy. In my mind soft cast meant no break and I was hell bound to stay playing defense. Long story short after taking pain meds to play I had no idea I was getting concussions until it was too late. Got knocked out cold during a demonstration during wrestling season. Had MRI and CT which showed I have had multiple concusions and was having problem hearing and paying attention. You have to take the good with the bad and I still would let my child play contact sports if he so chose to play. I was taught so much from my coaches and learned the value of dedication and hard work from sports and how important teamwork is. Personally I can deal with the Adult A.D.D. because of the mentality instilled in me from playing sports. Without that I most certainly would have given up in college rather than push through and suck it up when things got tough.