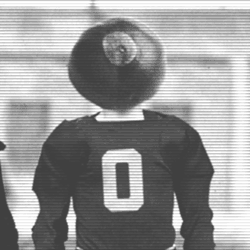 Shayla39
---
MEMBER SINCE December 21, 2012
Favorites
SPORTS MOMENT: 2003 NC game
COLLEGE FOOTBALL PLAYER: Keith Byars, Chris Speilman,Eddie George, Archie Griffin, Donte Whitner,Teddy Ginn, John Simon, Zack
COLLEGE BASKETBALL PLAYER: Jim Jackson,Clark Kellogg,Evan Turner,Jared Sullinger,Jekel Foster,Aaron Craft
NFL TEAM: Cleveland Browns
NHL TEAM: Bluejackets
NBA TEAM: Cavs,76's
MLB TEAM: Indians
Recent Activity
Class act and wish him success.
Very sad.
He loved Fred Taylor and honored and praised him through his career.
Have to admire his toughness and saw where he said how much he loved Ohio State.
He played hard and gave it his all and showed how competitive he is. Great kid!
If I never hear "Rocky Top" again it will be too soon!
I thought it was just me.
So what is Robert Smith's role? Is he out?
So nice to see this kind of an article for someone so deserving.
Seems we only hear negative stories and this was positive and uplifting to see this young man succeed.
As always, thanks for the article, Aubrey.
Those are just a few of the names that come to mind.
I want a t-shirt or sweatshirt with a list of names to go with that "worst state ever" they wear up north with all the names of Buckeyes who went up there to coach or play.
Of course you would have to have many editions as there are so many who have done this.
As I watched the TSUN play Wisky on Saturday, many times during the game, 40% of the players on the floor were from Ohio, 20% for each team.
Have been watching the Buckeyes-Hoosiers on Classic this AM from February, 1991, double overtime win by the Bucks,
What a difference with the game being played in St. John's area.
I know the game will be played in Bloomington, but this was a nice memory and maybe will be a lucky omen.
It was a good day for Buckeye teams.
Thanks so much for noting this important moment in time. It is important for this history and the people involved to be recognized.
I often wonder if young athletes are fully aware of how much later in time the SEC schools had integrated teams. (I'm looking at you Bama).
Know things were not great for athletes on integrated teams back in the day but at the very least they had the opportunity to play and change football forever.
ALL scUM teams can go to well, you know.
Great advice for young people. Means a lot for him to do this.
Wish I could be there. Good luck, ladies.
Hoping for some adjustments in the offensive play and not panicking taking so many 3 point shots and attack the basket.
Too many one and done shots.
I cannot stand the sound of Dan Fouts voice to this day.
His total lack of any objectivity was so evident and helped shape this Miami narrative because of his bias for the son of a former Charger and his dislike for a team from the Big 10.
He has very snarky remarks about the Big 10 and the Buckeyes in other games that I have heard and here are a couple of examples:
USC vs Texas for 2005 BCS championship game: Officiated by Big 10 refs and a play by Reggie Bush and I cannot cite the exact quote by Keith Jackson regarding the RB TD but it had something to do with the refs and ole Dan says something like the Big 10 refs don't see anyone like RB.
What was funny about that is Vince Young said after that game that going to Columbus, Ohio prepared them for that win over USC.
A couple of years ago I was watching a preseason Chargers game and Cardale came into the game.
He had an incomplete pass and Fouts says "Your not playing Illinois anymore" or something to that effect.
What? You are right to point out what he did wrong but what kind of a comment was that? I wanted the play by play guy to say to Dan, "No, he thought he was playing Oregon for a NC".
Well swell. Just what they need.
The big difference with the Saints players is that most of them were stars in college and won a NC or played in NC games.
Tom Brady didn't do that and was not loved by that fan base, They loved Drew Henson.
Brady did a good job in college but his greatness happened in the NFL like a lot of the Pat players due to their exceptional ability to recognize talent and players who can fit into their system.
I read on the _go blue site it was the refs fault.
Seems like that is always the case regardless of the sport.
Marked improvement from last night.
Happy for the win.
Saban won a NC at 2 different schools and Urban did the same but in 2 different conferences.
That is a big caveat
Didn't the dean of dentistry do surgery for Kellogg if my memory serves me correctly?