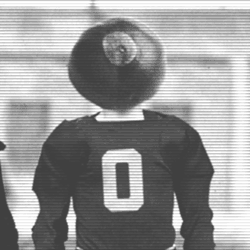 Shaun
---
Member since 13 April 2011 | Blog
Recent Activity
I have now applied, you can go ahead and take this post down.
Stockman I believe was the guard who transferred from Clemson and wore #10. White guy, dark hair
If you are counting recruiting impact like you did with Sully its hard to ignore the recruiting impact of Daequan Cook. He was a 5* guy and the first big commit at OSU for Matta. He didn't meet expectations but I don't think its a stretch to say without the help of Cook we may not land his AAU teammates Oden and Conley.
I have closely followed recruiting for 11-12 years and that was the coolest announcement I have seen
Good work yesterday guys. Cant wait for todays announcement. Also Pat Narduzzi and Bret Bielema are not only whiny but hypocritical. Wisconsin had flipped OT JJ Denman from PSU before the Sandusky stuff came out (they eventually lost him to Rutgers when their coaches left for Pitt) And MSU wasnt worried about friendships or recruiting rivalries when they also were after Kyle Dodson. Lastly did Pat Narduzzi see what this staff just did in 2 months? (And in December it was really just Urban, Fickell, Vrabel and Hermann recruiting) Sure you want to call out and threaten a recruiting rivalry Pat?
Obviously not good but not a killer by any means. Still have Sully, Amir Williams and Evan Revanel in the middle. Have Aaron Craft, Shannon Scott, Jordan Siebert and Lenzelle Smith at G and how much time was he really going to steal from Buford and Thomas? Plus Sam Thompson coming in at SF/SG and JD Weatherspoon returning.
Absolutely fantastic work. Ramzy you are a brilliant writer.
Could be wrong on this Alex but pretty sure he was not at camp last weekend. He will be at camp next month though and they'll be able to see him up close.