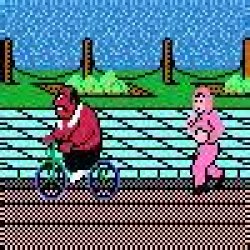 sharks
---
Cleveland 'burbs (via Cleveland)
Member since 12 February 2013 | Blog
Cleveland born and bred, alum of St. Edward, then Indianensis Universitatis, then Cleveland State.
Favorites
SPORTS MOMENT: Cardale Jones, Cardale Jones, the whole state of Ohio is counting on Cardale Jones
COLLEGE FOOTBALL PLAYER: Katzenmoyer
NFL TEAM: Browns
MLB TEAM: Indians
SOCCER TEAM: Lol
Recent Activity
Dude, pop a xanax. He's got to prove himself, but no need to go that far...
Protip: next time you're at the club, if you look around and can't find the guy who's too old to be there; guess what- it be you.
I'm kind of surprised to read that scouts think that highly of Arnette, but they know way more than I do. Adding him to the list of guys to keep an eye on.
Totally not what I meant, but yeah, poor word choice on my part
Would like to read about the services he performs...
I went to Indiana U and don't care about OSU basketball. I do care about OSU football, however, because as a Clevelander, I grew up with it. I also like how they recruit from the city. I follow IU football a little, and can't believe how badly they botched the Wilson situation (including the hiring of a dull replacement). Also, I like Harbaugh, and I know he's going to be at Michigan for a long time. 'Meatchicken', scUM, and the like do nothing except make OSU fans look like backwoods yokels.
So do in-state schools demand more $ to receive a beating, or is a team like UNLV important from a national recruiting perspective? I do think schools like Cincy, BG, and maybe Toledo should always be in consideration. Now that I think about it, how great would Buckeyes-Bearcats at Browns stadium be (once Fick gets his bearings)?
That BG receiver smoked Arnette, good thing Hooker was there. The more I watch that, the more incredulous I am at that play. Aside from an amazing grab, Hooker split the WR and CB (Arnette) perfectly, and him successfully doing that is the only reason he even had a shot at the ball.
Verdis Brown needs two asterisks; Free Shoes commit
I think Baugh is the prototypical total pkg, and if he's healthy, he's the guy this year.
Looking at that chart, Buckeyes'll be in 3rd by the end of the season and will pass Texas Tom next year. Been closing the winning % gap with our little brothers in Ann Arbor lately too
It seems incredibly rare that kids with Pacific Islander heritage leave the west coast, and I read a few times here that Silveria is solid to The U. I'd personally be thrilled to take Jackson and make Auburn eat it when he's All-B1G in a few yrs.
Rolled my eyes so hard at your comment that they dropped out of my head and sped off down the block. Luckily, my cat can work 11w, so I can still comment. Thanks for your service though.
When Braxton put that poor kid in the spin cycle, I was watching at home and it took my breath away
Yeah, hope the Emerson kid heals up. That is still a horrible thing to have happen. I'm not sure I completely understand the purpose of these things. No one there is playing for an offer, and they'll all be playing against the best of the best soon enough. I'll bet injuries are somewhat rare, but what is gained? A chance to move up a few spots on some rankings website? I get the benefit of coaching, but they're all going to be getting that once they enroll anyway, so why risk blowing out a knee?
Lol Oregon. Filler school to make it a top 5?
Coach Flan better get his kids' heads on straight up there. I don't follow OSU basketball, but St. Ed hasn't had a great track record sending kids to Cbus lately
Not commenting on Burrows' looks, but I wouldn't mind that hairline...
Being a Browns fan, I learned at a young age to always look for a flag when a good play occurs. Also reinforced in 2003. Always look for the flag, friends
Oh, I've read about them. How can anyone come across the name 'Equanimeous' and not be curious? Anyway, I made no character judgments about the kids, I just think they have unfortunate names. That said, they're not my kids, so I can imagine that's why I wasn't consulted.
This might be unpopular, but I believe Mr. and Mrs. St. Brown should be ashamed at the ridiculous names they gave their kids.
Sexual assault allegation
Florida being his "dream school" must portend well for OSU...
Unless there was some family/academic issue unknown to us, Noah Brown appears to have made a massive mistake.
Didn't read the article yet, skipped down to comment The Nittany Lion is creepiest