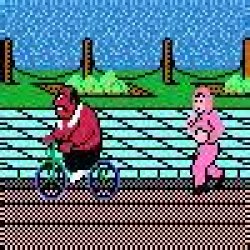 sharks
---
Cleveland 'burbs (via Cleveland)
Member since 12 February 2013 | Blog
Cleveland born and bred, alum of St. Edward, then Indianensis Universitatis, then Cleveland State.
Favorites
SPORTS MOMENT: Cardale Jones, Cardale Jones, the whole state of Ohio is counting on Cardale Jones
COLLEGE FOOTBALL PLAYER: Katzenmoyer
NFL TEAM: Browns
MLB TEAM: Indians
SOCCER TEAM: Lol
Recent Activity
Captain Harris: "PROCTOR!"
Luckily, we'll handle the speculation
Some of my best posts are made while taking dumps at work
I'm worried about stunting the growth of guys like Mack (I've pretty much given up on Victor ever being consistent). The other side is that everyone returning ostensibly wants to go pro, and none are ready yet.
I'd go back to my trailer, snort some oxy, and go to sleep like every other Steelers fan
For my money, he was the best announcer in any sport.
Sharks can't resist that bait
Chatsports is website non grata for mgoblog. I'll wait for confirmation from a reputable source
Yep, from the second best HS in the area to the best university in the state. Dremont is trending up...
I'm going to create a bunch of new accounts just to upvote this gif. Well freaking done with this one.
Dude's a vapor trail when he gets the ball in space. Hope he steps up next year (which is actually this year)
Time for the black stripe manufacturing co. to start up the presses again
Give that kid a basketball.
Oh its so good BRB going to upvote unpopular posts
I don't follow OSU basketball, but is bringing whiteboards to games a thing? Seems like a good way to get some dirty words on tv...
This is good, and I'm eager to see how the various assistants will be deployed here. My gut opinion is that he came to Columbus with the intent to take the reins in a few years.
Goddamn, why didn't I coach? Oh, cause I'm too dumb
So I didn't watch, not because of any boycott, just had other stuff to do. At this point, why even be mad? Every time you see Alabama play, know that you're watching the best college coach of all time. This guy is John Wooden, Auriemma, and better than Bear Bryant. Like it or not, what he's doing is absolutely incredible.
No offense to you, man, but between the Tiger fans and Wolverine slappies, they need to start handing out maps in school up there so kids realize they don't reside in Michigan.
Full time student with no classes before noon?
Really, really good news
Vonn and 'Shon, what a secondary
Turnbull Tuliaupupu will probably scare the S&C staff
During the parade, the guy with that sign was riding in this amazing 1980's Cadillac Eldorado convertible with bull horns where the hood ornament should be.
I was there. It was a little chilly out (-16 windchill, perfect for an 0-16 team). The organizers did a great job, and the signs were a riot. The Browns already released some mealy-mouthed pr flack statement, and I care not for the opinions of the players- try to win one next time, kid. Crowd was festive and good-natured. No sightings of the bewigged domestic abuser former sportscaster. Good, no time to waste hating him when the Haslams deserve all of it