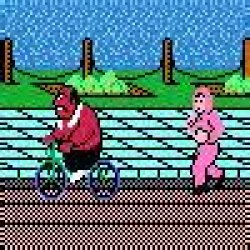 sharks
---
Cleveland 'burbs (via Cleveland)
MEMBER SINCE February 12, 2013
Cleveland born and bred, alum of St. Edward, then Indianensis Universitatis, then Cleveland State.
Favorites
SPORTS MOMENT: Cardale Jones, Cardale Jones, the whole state of Ohio is counting on Cardale Jones
COLLEGE FOOTBALL PLAYER: Katzenmoyer
NFL TEAM: Browns
MLB TEAM: Indians
SOCCER TEAM: Lol
Recent Activity
Finance must be the major of choice for walk-ons. 'Grats to all.
Butler By'not'e
If Alabama has 6-7 (or more?) potential first rounders, a good number should sit. That said, who can say if their second string could beat Michigan or not?
While I'm not as plugged in to youth culture as some, I believe his lady friend is what those of a hipper persuasion might call a "thot": https://bustedcoverage.com/2019/12/03/tate-martell-girlfriend-kiki-passo-tate-martell-mom-tweets/
On Monday, channel 19 showed a few mildly angry tweets from fans crabbing about her, and the station portrayed it as a sexist situation. Obviously they hadn't watched any OSU games...
Keeping a coach just long enough to secure a signature from a recruit is a scummy thing to do, I'm glad OSU would never...(*Mike Weber) oops
I mean, we're the same way.
Maybe Jeff should come back and win it next year...
Fields HAS to get rid of the ball earlier. Credit where it's due and all that to Wisc., but if Fields would throw balls away like he was doing earlier this year, we could take a few of those sacks off the board.
Hail to the green and gold
No Michigan players on any of the teams. That General Studies curriculum is killer.
I agree with Urban Meyer that the finalists (and the winner) shouldn't be announced until after every bowl is finished.
Clemson fans saving their money for Busch Light and Red Man. And teeth
I had a magicjack (and 1 yr of service) about 8 yrs ago. It delivered voicemails to my Yahoo email address. If I view my Yahoo mails (rare) and check the spam (rarer still), I'll still get voicemails once in awhile.
Or Jules
Was he the guy who left this site on strange terms? Like he wanted to walk the Earth or something like that
One doesn't need to travel across the world to help the less fortunate; plenty of folks in Ohio need it.
Damn it feels good to be a gangster
"Guy likes to see homos naked. That doesn't help me"
I refuse, absolutely refuse, to believe that's Orgeron's real voice. He's messing with all of us.
Hell yes we root for Joe B if for no other reason than to keep two SEC schools out of the playoffs
Well, Brady's a General Studies guy, and I'd be surprised if Trailer Park Fabio wasn't as well.
His hair transplant guy is very good, seriously
I like the grad transfer route for guys that can contribute right away, like Jonah Jackson, over a guy like Antuan Jackson.
Should politely drop that USC offer in the recycling bin