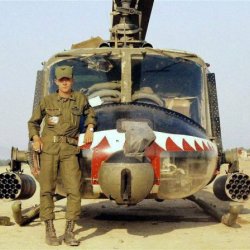 Shark 4
---
MEMBER SINCE June 13, 2019
Recent Activity
I cut the cord in Dec. I had been a DTV subscriber for 20 yrs.
I went with YTTV. I'm currently paying Spectrum $70/mo for 200 megs Internet speed (but getting only 100 megs) but I'm about to change that.
Grande cable is offering Internet for $36/mo at 300 megs.
I pay $50/mo for YTTV. That and the $36/mo to Grande will save me $184/mo. That's $2,208/yr in savings.
That's not chump change.
Bucks now tied for 2nd in B1G with 37 pts with Minny, 4 pts behind PSU but the Bucks have 2 games in hand vs the Nits.
Bucks also have moved up in the Pairwise Rankings from #10 to #9. Pairwise is an attempt to mirror the system used by the NCAA to select and seed teams for the NCAA Tournament.
At #9 the Bucks would be safely in the NCAA tournament. Around #12 or #13 it gets sketchy because of the automatic bids that go to conference champions.
Puck Bucks move up to #3 in the B1G with 34 pts, 2 pts behind Minn. and PSU who are tied for first.
Domers beat scUM tonight which helped. scUM in 4th with 33 pts.
Indeed but not terrible.
First, the Bucks finished after 10 pm last night and had to come back for a 3:30 match today. Tough ask.
Second, OSU is a VERY young team while UNC is an experienced team. OSU is likely to improve a LOT between now and the end of the season NCAA outdoor championships.
The biggest surprise of the tournament was scUM. Two upset wins to get to the semifinal and lose a close one to #2 USC. scUM could really push the Bucks this year for the B1G title.
And that's that.
Bucks REALLY got smoked by UNC...4-0
That almost NEVER happens to a Ty Tucker team.
Buckeyes are getting smoked by UNC.
Lost the doubles point.
Lost the first set at #1 singles
Losing first sets at #2, #3, #5, #6.
#2 USC beats scUM 4-3.
scUM was up 3-1 and USC came back winning the final match in a 3rd set tie-breaker to move into the finals 4-3.
#1 OSU vs #4 UNC is about to begin.
I tested that out on YouTubeTV.
3 TVs, computer, iPad, iPhone.
5 was OK. 6 was too many. :-)
That is a plus however. YTTV says only three devices can be used simultaneously but I had 5 going. They may have gotten around to shutting that down but it worked for a while. I was just testing to see if the picture quality was degraded with multiple devices going. It wasn't.
#1 Bucks beat #9-seed Wake Forest 4-3 to move into the semifinals.
Ohio State def. Wake Forest 4-3
The defending Indoors champions live to see another day after outlasting Wake Forest 4-3. The Buckeyes and the Demon Deacons went back and forth in doubles, but eventually OSU prevailed. In singles, Wake Forest stormed back winning on courts three and one. Baadi defeated Boulais 6-2, 6-3. Next, Botzer downed No. 19 McNally 6-4, 6-3. The Buckeyes bounced back and tied the match two all after Kingsley won a three-set nail biter, 6-3, 6-7 (1), 7-5. Banthia changed the score in favor of the Demon Deacons with a 6-7(4) 6-0 6-3 victory over Cash. Seelig answered back on court four with a three-set victory over Efstathiou 6-4 5-7 6-1. The match was decided by James Trotter; the sophomore defeated Nava in a tight 7-6 (4), 4-6, 7-5 match.
Trotter was also the one who clinched the win over former #1 USC in a dual match between then #1 vs #2 in Columbus.
Sunday Schedule
(2) USC vs (11) Michigan 12:00 PM Courts
(1) Ohio State vs (4) North Carolina 3:30 PM
The actual cord I cut was DirecTV, after 20 yrs as a subscriber.
It's saving me $150/mo.
I was always paying Spectrum $50/mo for internet...as am I still.
Too bad you missed the point.
I've done helicopter tours of Kuai, Maui and the Big Island.
You can bet that as a former Army helicopter pilot I was looking for anything that I thought was unsafe. Two of the three pilots (both former Army Warrant Officer pilots like me) let me go thru the pre-flight inspections of their ships with them.
The third one didn't because he didn't shut down between trips.
Great rides and very much worth it.
It has less to do w/court surface, weather, etc than it does with team development.
The Nat'l Indoor is not an NCAA event. It's an ITA event at the beginning of the season.
The Nat'l outdoor is an NCAA event and it's the last event of the season.
That's four months of development/experience for freshmen who come in and play right away. In that 4 mo. period freshmen can work their way up the line-up, say from #6 singles to #3 singles.
And that, of course, brings up match-ups. Two teams can play each other twice but might have completely different line-ups in terms of position. The former #1 guy who lost could drop to #3 in June and win with that different match-up. The same applies to doubles. Different teams, different positions from #1 to #3.
And of course the 4 mo. season also has injuries that can scramble a line-up.
Beyond that, OSU HAS been successful outdoors. Something like 13 consecutive B1G championships and a consistent qualifier for the NCAAs. Only 16 teams made it and now that has been reduced to 8 with the new super-regional format, like baseball. Last season OSU was the #1 seed but lost in the second round.
Thank you Coach Ty Tucker!
We can hope.
Bucks are defending Nat'l Indoor Champs.
Still haven't broken thru on the NCAA Outdoor, tho they've had two individual Singles Nat'l champions and a doubles NC and two team finalists.
You'll have to take it up with CNet and Wired I guess.
The best TV manufacturer is TCL. It's actually made by Roku.
I had the TCL 65-inch TV installed on Christmas Eve. Both CNet and Wired Magazine named it the TV of the year. TCL has a history of consistent manufacturing/quality that has held up over the years where others have not. (Visio, LG, etc).
Best Buy had a pre-Christmas special for $700. You may find it cheaper now.
It is everything I'd hoped it would be. It was part of my cord-cutting strategy with Roku/YouTubeTV.
Good luck.
He doesn't care.
Showtime's already paid him. :-)
The HALO movie is now being filmed in Budapest.
I know this because my son is the producer who wrote the script and sold it to Showtime.