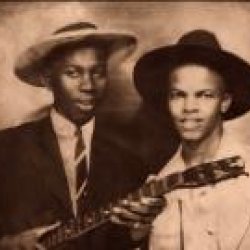 Shangheyed
---
Shanghai China
MEMBER SINCE May 07, 2013
Recent Activity
And never asks for HALF of everything!!
Hey Billy....eat these too...
Lot of football in front of him before he is going to get consideration as a starter... my bet he works it out by end of Freshman year in C-bus.
You are one of those peeps....sorry had no idea... good luck with all your absolutes...
Come on people....Have some Sympathy...and some Taste...
All teams are guard oriented who win NC.. no leading guard... no NATTY.. those teams have Bigs who play most of the minutes and each have BIGS who get are drafted at the end of their careers.
Duke, Kansas, and UNC ALWAYS have STRONG BIGS... UCONN too... Louisville too mate.
You just listed 5 of the Top 10 programs in College Basketball... and they have NOT known for playing small ball..... Your just missing Kentucky.. AZ, and UCLA....Mich St. and basically saying EVERY Natty since 2008 are small ball oriented because they have strong guard play...
UVC... Dayton....Princeton....are programs that play small ball... I think you are reaching a bit... or missing the point of small ball.
Tate has more Heart than KBD (that can change in 2nd yr)... all things being equal Heart will win the day....hope Tate's effort and tenacious attitude rub off on the team and in coming guys
Great move expand the footprint a bit at least can piss off Cinci fans a little... for that alone its worth it!
Curious.... any small ball teams ever win a National Championship?
To me Its a gimmick that gets a run in the Tourney every now and then... but rarely brings home hardware. NEED BIGS FOR A NC....Happy with the 2016 class for that reason alone, and Bell and Giddens must step up.
Take their best 10 vs our best ten... And Buckeyes still win out!
Thought there was no crying in Football... or was it Baseball?
Indeed Matta is the best coach we have had in last 40 yrs and has a claim for best in OSU history, he's just missing a NC. Which he might just get in the next 2-3 yrs.
Indeed never seen or heard of human being who didn't like the Stones... and such hate for an amazing band. DJ Cleary knows more about sports than music!
Kids these days... just can't get enough of Katy Perry(did I spell that right?)
The whole athletic department is strong... He's been overall doing a pretty good job and weathered a storm that might have sent other ADs running for the hills. Not sure who is a better AD out there today... happy with the one we've got.
Crazy... when I was a kid I always worried about that happening...
Favorite Line.... Too High... Too High... What do you mean too high!!
Gene is doing a good job all around... across the department there is success and positive vibes going forward. Keep it up and Gene you'll get more bonuses!! :-P
Like all these...except one... Might see Frosh on DL making some plays and a name for the future.
Looking forward to watching Houston develop as a power in Texas. Go get 'em Hermanator!
Beat me to it... he gains some good weight and the sky is NO LIMIT!
Indeed he's a wise one, clearly will help him find holes in the DL!
In the NC game didn't Jones run over their NT? Somehow I remember that and saying WOW! Was I dreaming?
Could mean more money for the school as well...National TV... Tourneys...
Seems to work for Izzo.