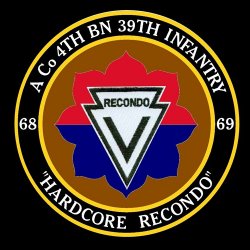 SHAKENBAKE68
---
from Cambridge,Ohio
MEMBER SINCE December 14, 2013
Favorites
COLLEGE FOOTBALL PLAYER: Raekwon McMillan
COLLEGE BASKETBALL PLAYER: Aaron Craft
NFL TEAM: NONE
NHL TEAM: NONE
NBA TEAM: NONE
MLB TEAM: NONE
SOCCER TEAM: NEVER
Recent Activity
Joe Burrow had the best performance in all three Spring games he was here.
My Momma told me one thing leads to another.
They'll be going for Fields leg as well.
I say Joe Burrow picks them apart.
I been calling for LSU vs OSU for months!
Joe Burrow is the difference. He finds a way to win.
Congratulations Joe Burrow. Good luck with the Heisman.
Looking for a Vet that needs 4 tickets to the game today. TXT 7406308504.
Looking for a Vet that needs 4 tickets to the game today. TXT 7406308504.
Well they did play Peppers a while back.
It was a mistake on my part. Sorry. I replaced it with some wishful thinking.
Can Spring practice get here a little quicker?
Go Bucks
I was hoping McCall would have his break out year finally. He's been here long enough to know better. Next man up.
Go Bucks.
Hope he finds a small town NFL team in 4 or 5 years.
Go Bucks
Why Lolly Gag when you can Dilly Dally.
Go Bucks!
He be shorter than Tathan.
Go Bucks!
If GregWB gets a few stickers for each post he gets to 100 much quicker and gets to vote. He figured it out!
Tell me Purdue's starters all sat out the bowl game waiting on the NFL draft.
I could see the resemblance. I think it was the Purdue game every time the camera panned to Hartline( 3 or 4 times) he was lip syncing WTF or F that!
Our QB is still telling run or pass. I think defenses are keying on him.
Go Bucks!
I felt the same about Joe Burrow last year.
Go Bucks!
I was traveling during the game and heard the halftime score then later the last minute of the game, OSU taking a knee so I knew we won. I got home and tried reading the open thread by Quarter on this site and it was not a good read.
I think it was at about 14 minutes to play in 4th when Haskins did the 2 yard slide. The fans were still digesting that play when this pictures was taken.