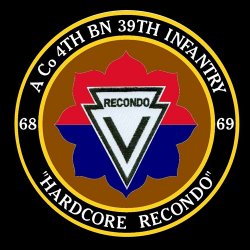 SHAKENBAKE68
---
from Cambridge,Ohio
Member since 14 December 2013 | Blog
Favorites
COLLEGE FOOTBALL PLAYER: Raekwon McMillan
COLLEGE BASKETBALL PLAYER: Aaron Craft
NFL TEAM: NONE
NHL TEAM: NONE
NBA TEAM: NONE
MLB TEAM: NONE
SOCCER TEAM: NEVER
Recent Activity
Kind of like Lennay but a little faster.
IMHO, Big mistake. I agree with Nancy Reagan. It is a gateway drug for a lot of people. I have never did drugs but had many friends who started with MJ and went on to add many more drugs into their life. I talk to some of them once in a while(those still kicking) and their brain is fried. Still nice people, they just talk with their speech still slurred as if higher than a kite. Some have kicked their habits but they will never be the same. Those I know are now beyond working age. If you think acohol causes too many DWI accidents, wait and see how many more happen with MJ being legal.
Saw where Urban supported his right to wear the shirt, missed where he said he supported the message.
Go Bucks!
Looks like he failed to shut it off during the rehearsal.
GO BUCKS!
Recondite: I think I am one. Vietnam Recondo 68-69. s/
I read they are made of siver with a gold plate. Rust should't happen. Faux News or Faux Metal in the Medal.
Go Bucks!
I thought Bigsby was the Hulk.
Go Bucks!
I thought it has been said in the past that Noah didn't like the "taking classes" part of football. Best of luck to him in the NFL.
Go Bucks!
Warinner was calling the plays for Studs line. That throws the ratio up in the air.
Go Bucks!
I quit watching Pro football years ago.
I'll just be watching what the Bucks are doing preparing for the 2017 season.
Go Bucks!
Can they get to the sticks on 3rd and 6??
Go Bucks!
A friend wanted me to ask the same question.
Go Bucks!
With the way our receivers have played, I vote no on Smith.
Go Bucks!
How many 3rd downs where the pass was caught 1 yard short of 1st down? They did this all year.
Coached to do this or Receiver doesn't know where the stick is?????
Go Bucks
I went to grade school in Newcomerstown. It was on the corner where a grocery store is now I believe. My Dad's side of the family was raised on a farm on Marlatt's Run. An Uncle still lives there. Mom's side of the Family were and still are in West Lafayette.
Me three. The Lunchenette was the the place to be on Friday and Saturday nights ! LOL
What's wrong about the socks? Asking for a friend.
Go Bucks!
I think #65 got flagged 3 times for holding.
Go Bucks!
Yes and the have a buffet as well.
Go Bucks!
One of their big trucks was spotted at an Amish restaurant in the tiny town of Winterset, Ohio Saturday evening.
That's between Cadiz and Cambridge. Probably on their way to Columbus. Way off the main byways though.
Go Bucks!
3rd down, 9 yds to go. Throw pass 9 yds +.
Go Bucks!
Dang, 644 total yards, my guess was 657. Over! :(
Go Bucks!
Rain/Snow may wait till 3PM to start last I checked. With the wind, game time temps, 40, will feel like 24 degrees till 3PM then drop quickly.
Go Bucks!