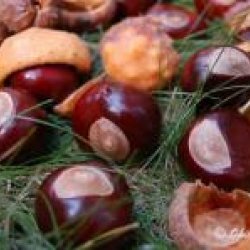 shaggybuckeye
Dubuque, Iowa (via Upper Sandusky, Ohio)
MEMBER SINCE July 31, 2013
Favorites
COLLEGE FOOTBALL PLAYER: Andy "Big Kat" Katzenmoyer
NFL TEAM: Cleveland Browns
NBA TEAM: Cleveland Cavs
MLB TEAM: Cleveland Indians
Recent Activity
63-17 and Chase eats their QB for 3 s(n)acks.
"Why? Why did this have to happen to the Browns?"
Kyrie and Love going down in the playoffs made me as a similar question, then the answer donned on me. Cleveland; Thee Factory of sadness.
I vary depending on how lazy I am and the time of year. During the spring/summer I am clean shaven about 2-3x a month but it grows so fast that by 5 it looks like I haven't shaved in 3 days...
Once August rolls around I let it start to fill in. For some reason I don't like going into hunting season without a thick beard.
I'd wager that it is because it's not listed, but I might have just missed it when browsing.
I've watched a handful of episodes of TPB and just can't see what the hype is about. It isn't the worst thing I've watched, and isn't so bad that I'd turn it off, but not something I search out. Perhaps I'm just missing something or haven't gotten deep enough into the series.
They are all in gas stations out here (Iowa) now. Definitely changed.
He played at Michigan is the answer to both of your questions...
just to add to the confusion...
If you're named Brendan Gibbons it's one in the same...
edit->Okay perhaps not murder, but you get it.
He played at Michigan... What more do you want?
Learning HTML and CSS can be done in a fairly short amount of time, JavaScript and JQUERY take a bit more to learn, but once you have HTML and CSS down the other 2 come quite a bit quicker. If you have ever had any experience in programming then web programming tends to be fairly easy.
If you want to start learning to code there are a multitude of sites that can walk you through it, but the first I would suggest is w3schools. They have free resources that can walk you through learning the basics of most web based languages.

I think you are confused as to what responsive means in the terms of a website. Responsive web design (RWD) is an approach to web design aimed at crafting sites to provide an optimal viewing experience—easy reading and navigation with a minimum of resizing, panning, and scrolling—across a wide range of devices (from desktop computer monitors to mobile phones)
In other words does it work and look good on your phone, tablet, computer, and Smart TV? If so then it is a responsive design.
So the last QB that was drafted was the one Pryor to Miller eh? (Bauserman doesn't count.)
1? Man half his roster are project qbs!
I wasn't born yet, but my aunt was a student there when it went down. She only ever told me the story once, but it's been so long I don't recall much of the details...
Quality of competition might play a role here, just thinking out loud.
you mean like this?
They are being "enhanced"
Matta's under 50? Wow I had him pegged for early 60's. Those back problems must have advanced his aging a bit.
I was at that game sitting in the area behind the Colorado defenders head in this picture if I recall correctly. Braxton had a couple incredible runs in that game that made my jaw drop. You can probably tell it's me because I was wearing scarlet.
The first time I went to the Dells the following happened and I haven't been invited back since!
deep fried cheese curds are the bomb. I still can't believe they weren't more prominent in Ohio.
Otter's are cute until they eat all of the fish in your favorite private fishing pond...
Drinking everclear makes your throat and stomach feel like TV static looks.
I've never quite had the words to describe the feeling, but I'd say this is spot on.