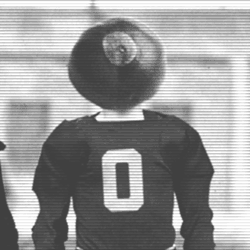 Shaffbucks
---
MEMBER SINCE July 07, 2012
Recent Activity
WE DONT EVEN GET TO CLEMSON WITHOUT DEFEATING UM, CASE CLOSED
Bucks have to win 2 games to win the Natty, everyone just shut up about our seeding, which a #1 has never won, and go win 2 games for themselves and the fans.
maybe undefeated OH ST vs PSU next month?
pretty easy to figure out, 1200pm starts suck!
and the $$ it costs to go to a game and eat and drink and park, etc. They wonder why people are staying at home in their AC and 5k TV screens w mult bathrooms within feet of them, Duh - Go Bucks
As a long time season ticket holder, my initial thoughts were " who is Ark St and why are we playing these doormats" ??
Ive seen him more at the Golf Course in the past 2 mo than I have in the total # of years while he's been in Cbus.
He's got daughters, son in laws and grandkids here in Cbus. He's keeping himself busy with Family and some football and Oh St stuff as well.
I'd be shocked if he and his wife left what he's built "Family Wise" in Col's for living in Los Angeles, CA.
Just my opinion - Go Bucks
This is not even a lateral move, something is "up"
VERY WELL WRITTEN and great piece to put together. Ive been a Central OHIO lax coach for 25 yrs and shocked to see so many Lax signings from Ill, TX, GA, etc.
Wild
Go Bucks
2 weeks to get healthy and correct tons of mental mistakes, I DID NOT see any improvement from this team at all. I blame the coaches.
Hideous & a Black Out at Noon, really ??
THIS!! Other players stepped up a notch
all valid points
go bucks
Also quite a bummer that OH is so lowly represented in this list, I cannot believe that talent has fallen that far off in the past 10 years considering the quality of HS players & coaches in OH?
awesome!!
now let's get his RB to come w him as well
Jack Miller committed to OH ST ?
I have not seen this anywhere previously??
Awesome interview, the discussion about The James and beating cancer was emotionally moving for me
So Alabama barely wins again and moves up , again ?
So biased towards Alabama , the SOS sucks
You want to compare a starter for 4 years over a young man that has practically zero live game experience ? Really ?
The Team literally fighting w one another on the team bus on the way to the game didn't help, fighting over girlfriends. And half the team dining at In n Out Burger every night at 200 am. Guarantee ya the Florida team was not eating out in that manner.
NFL Lineman are not even that Imposing, Hate to be a DL and LB playing vs The Slobs '17