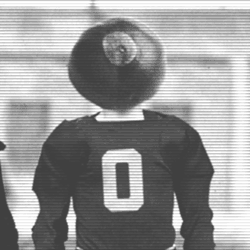 shadedred
---
Member since 19 December 2011 | Blog
Favorites
NFL TEAM: Cleveland Browns
NBA TEAM: Cleveland Cavaliers
MLB TEAM: Cleveland Indians
Recent Activity
Oden: Hurry up and take the picture before this guy falls off the step stool.
I remember watching Jay Burson when I was growing up. That is when I first became a Buckeyes fan. He was exciting to watch. I will always remember that game where he played with a fratured vertebrae.
I grew up in Rossford. My two brothers are AACC fans to the nth degree and were constantly giving me grief through the Cooper years. Then they started to quiet down during the Tressel era. Now since this past November, they started back up and I cannot get them to shut up about how Flounder has them back on top and "we'll" never win another one.
Okay, there needs to be a disclaimer. Do not attempt to drink anything when you start this video. Now I have to clean coffee off of my screen!
Firefly and Serenity are awesome. I owned them on DVD but had to get them on Blu-Ray. I think that Serenity was one of the only movies to be made after the original TV series was canceled. Now I will probably stay up late watching Serenity tonight. Then maybe the 2002 NCG.