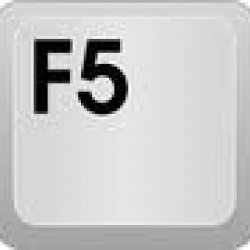 Sgt. Elias
---
MEMBER SINCE August 30, 2010
Recent Activity
What if the HOT TAEKS are real? Hmm? We are ass my dude.
Well, that was awkward. It feels like a lawyer told him he had to dodge that Courtney Smith question so as to not open up the university to a big ole lawsuit from CS. I hope that's the reason or else that was a really terrible answer. I'm pretty positive it's the former or else our couch is not good at showing empathy or he is shell-shocked. Well, now we're the Boogyman, embrace the suck and beat every team by 70. The kids on the roster have nothing to do with this so I'm not going anywhere.
PSA: Do not go on social media unless you want to have a bad time.
Please read "Matterhorn: A Novel of the Vietnam War" by Karl Marlantes. It is the definitive Nam fiction banger. Karl was also a contributor to Ken Burn's dankumentary on said conflict. RIP Terry
JT is what he is at this point. Now what? Perhaps an offensive scheme that gets your QB killed is a thing of the past. Defenses have caught up (yes you can still destroy scrubs but who cares). 4 years of hit after hit after hit...maybe JT's all used up? Urban makes a zillion dollars to innovate and win. Let Wilson do his job FFS. Maybe obtain a linebacker and WR coach whose hires are not essentially favors. JT is not "2014 JT" and neither is Urban. I want to stage an intervention at this point, "Be the CEO, not the CEO with a mop hovering behind your subordinates making everyone nervous". His ego will do him in, he's staring into the abyss...again. PSU will wreck this team unless a minor miracle occurs over the next few weeks. My expectations have backed waaaaaaay off at this point (feelsgoodman.jpg). That doesn't mean I won't be delusional (aka playoffs or bust) after the Bucks pound some weaker offerings. TL;DR Losing sucks. Massive egos suck.
We are boned without either of the QB's in the wings taking over. They have arms and are capable of seeing the game at its current speed.Yeah they'll throw picks but they'll throw TDs too. In abundance. We have hit a wall with JT. He's regressed and it may be all in his head but who cares, the season is now. I love the guy but team is first. I am not excusing the receivers but the get targeted so rarely and the can't get separation. We are a mess, Drink...
JT is not the guy anymore. I was a loyalist until numbers/facts/loses/live-eyeball test clubbed me over the head. We will lose while he's at the helm. I was there tonight and was able to see the whole field. Zone 6 is trash 80% of the time, JT is an enabler and can't hit a high-school window. He was not like this in 2014. I have no idea what the answer is but I can guarantee Urbs will say the media & fans don't know sht as we lose to Iowa and PSU. Good times boys!
JT is not the guy. I was there.He has the yips,or PTSD or whatever but he cannot see the field and does have a weak arm. He is not the same since `14. 3rd class Air-mail doesn't work unless you're playing scrubs. I expect nothing to change. Zone 6 is hot-buttered, "I tried real good coach" type drivel as well. The defense got shat on by the offense, not a happy locker room. This shows nothing was learned after the Clemsoning. Pathetic on many fronts. Super happy I blew 170 on that sht-show.
Warriner and Beck are not the answer. Husker Tommy Armpunt got 100% better the day after Beck came here to ruin our offense. I have zero problems criticizing grown men who get paid 6 and 7 figures to coach a college sport AND blow it with 4 and 5 star talent. Urban needs to clean house and bring in innovative talent. This is 2 years now where the offense is bi-polar (and regressive). Bye Felicia. Saban figured it out. We can too.
i hope we're undefeated when we meet. Good chap Blu is.
https://www.youtube.com/watch?v=tgIqecROs5M
This is football nirvana, enjoy it! It comes so seldom I feel I need to bathe in it, drink it in, wearing only plaid pants and holding a warm beer as the WIN cascades over my taught (read: fat) physique. #bestshower
Wut? E's again? MDMA is not typically a drug people get addicted to, simply because the body quickly builds up a resistance to the effects which require exponentially greater doses to achieve the desired high. Plus it's exhausting. It's more of a one-off, "I'm going to eat a bean tonight because Kygo is in town" type thing. Sigh. So. Effing. Frustrating.
He gets a heaping slice of Shame-O's Aspic.
Sparty Staee Noooooooooooooo!
Sparty punched them in the face on that drive. Oregon annoys me, they look like corporate parakeets.
Rice: good when you're hungry and you feel like eating 4000 of something.
Welcome to the boards RH!
Fair winds and following seas old chap. Good luck!
I'm one of my company's computer guys and IE8 is the standard but with a little sweet talk you can usually get us to throw Chrome or Firefox on there while bypassing the dreaded Official Request process. Call your help-desk or building IT guy and tell him an external vendor's site runs better in Chrome or FF, both browser's are PCI compliant. Your mileage may vary if your guy is a d-nozzle.
If we had an tOSU defense we wouldn't be having this conversation. Philly was the only consistent receiver all year. He made the passing game go, as you could see when he was out, it didn't go. This loss was a group effort as it was against Sparty. Deal with it Twitter cnts. I hate fake ass Buckeyes worse than arrogant Skunk-Bears. Shameful.