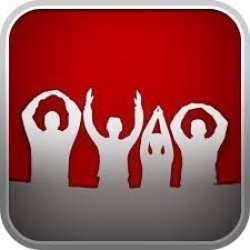 SGbuckeye
---
Shelbyville, Indiana (via Cincinnati, Ohio)
MEMBER SINCE October 22, 2014
Favorites
NFL TEAM: Cincinnati Bengals
NBA TEAM: Indiana Pacers
MLB TEAM: Cincinnati Reds
Recent Activity
It seems every year Clemson always has dudes stay that everyone thought were going to go pro. Only school where that seems to be the case year after year. Coaches too. "$omething in these Hills"
You got the video of this?
This is the read I'm getting with him too, and unfortunately I think he might be the best of the bunch.
If you get Gibbs, you don't take 2 in 2021 unless its some combo of Pryor, Edwards, Shipley, etc. which would be an incredible haul with what the RB would already be. Probably wouldn't happen, but would be a good problem to have.
This is what I'm calling. Wade knows it's gonna be Coombs and is willing to bet on himself that the man he originally committed to and played for will get him developed that extra year and be the top corner taken. There's nothing that Jeff Okudah does that Shaun Wade couldn't do.
AE, would OSU take 5 WRs in 2021 if they were Ballard, Harrison, Egbuka, Collins, and Stellato?
Has to be the top DB on the staff's board. Maybe the top two DBs. Followed closely by their top RB and another OT
Ari from The Athletic is flying down as well it looks like. I'm with you. A lot of travel time and $$$ to cover a kid declaring for the draft. Maybe I'm just trying to talk myself into it.
Football Scoop has it out. They are pretty reliable from what I've seen in the past.
Ohio State Penn State game is Oct. 24 next year
31-17. Penn State gets a garbage time TD to cover.
If Ohio State wins out by 2+ scores each game, do they pass LSU with their swiss cheese defense?
The noon kick could have something to do with it as well.
I like playing this game at noon, but I don't like the idea that we always have to play at Penn State at 8 every year and never get to return the favor.
This is my worry as well on all the backs besides Williams. Bijan and Knighton already left you hanging once. Who's to say they won't do that again on the eve of signing day? And Gibbs might finally get that committable spot at UGA or Bama and leave OSU up the creek. As much as I think I like all these backs better than Williams, when it comes down to it, he's the one you have to take to assure you're covered.
Usually I like the 3:30 or night games but with TTUN week following, I'm all for a noon banger against PSU and get a few extra hours to recover for TTUN.
I am looking for 2 as well...
Thanks for sharing. I crossed paths with Franklin once and can confirm I had the same feelings about him as this coach does.
38-7 good guys. Score is closer than the game
Still looking for 2 tickets to Maryland game... Thanks
Black Helmets and pants with Scarlett Jersey. Make it happen
That's only off field positions. As long as his dad is hired as an on-field coach then he's good.
1 Alabama
2 Ohio State
3 Oklahoma
4 Clemson
5 Georgia
6 LSU
7 Wisconsin
8 Penn State
9 Auburn
10 Notre Dame