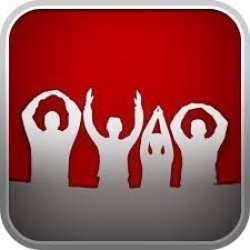 SGbuckeye
---
Shelbyville, Indiana (via Cincinnati, Ohio)
MEMBER SINCE October 22, 2014
Favorites
NFL TEAM: Cincinnati Bengals
NBA TEAM: Indiana Pacers
MLB TEAM: Cincinnati Reds
Recent Activity
The noon kick could have something to do with it as well.
I like playing this game at noon, but I don't like the idea that we always have to play at Penn State at 8 every year and never get to return the favor.
This is my worry as well on all the backs besides Williams. Bijan and Knighton already left you hanging once. Who's to say they won't do that again on the eve of signing day? And Gibbs might finally get that committable spot at UGA or Bama and leave OSU up the creek. As much as I think I like all these backs better than Williams, when it comes down to it, he's the one you have to take to assure you're covered.
Usually I like the 3:30 or night games but with TTUN week following, I'm all for a noon banger against PSU and get a few extra hours to recover for TTUN.
I am looking for 2 as well...
Thanks for sharing. I crossed paths with Franklin once and can confirm I had the same feelings about him as this coach does.
38-7 good guys. Score is closer than the game
Still looking for 2 tickets to Maryland game... Thanks
Black Helmets and pants with Scarlett Jersey. Make it happen
That's only off field positions. As long as his dad is hired as an on-field coach then he's good.
1 Alabama
2 Ohio State
3 Oklahoma
4 Clemson
5 Georgia
6 LSU
7 Wisconsin
8 Penn State
9 Auburn
10 Notre Dame
I haven't read every comment here so sorry if it was already stated, but isn't Gene Smith a Notre Dame guy? Is he really going to leave a top level job like OSU to go to a school he was bred to hate and has that much disarray? It sure seems like he makes a good amount of $$$ on OSU secondary sports winning titles that he would be giving up.
I'm with you. My biggest concern right now is kickoffs. Can't keep kicking the ball to the 17. Other than that, you have to go back a few years to find the team looking this good this early overall.
Penix is a different kind of QB than we've seen with IU in the past. Reminds me of a young Pat White for WVU back in the day. I think this matchup works better for OSU than in years past and I expect a relatively lopsided game. 45-10 Good Guys
Looking for 2 for Maryland game. Taking my 8 year old to his first game at the Shoe. He's got a bad taste in his mouth after we went to the game at Purdue last year...
Haskins high school film is the best high school QB film I've ever seen, as far as throwing goes. Excited to see how Miller and Stroud's senior year film looks over the course of the season.
I'm getting the vibe these two are like when we were recruiting Jalin Marshall and Dontre Wilson in the same class. Cam and Mookie are different players than JM and DW but both could play that slot/HB position and both are too good to pass up.
I could definitely see Christman and then maybe Styles and/or Kirk jump in next weekend. Class of 21 with those 3.
there's always gotta be someone that finishes #2...
One reason OSU won a title is cause they had a group this good running down the field on special teams and playing as second teamers. Need that same depth for the future.
If Haskins is there, he's gotta be the pick. I don't think Haskins, Devin White, or Oliver will be around that late. I'd pass on Bush.