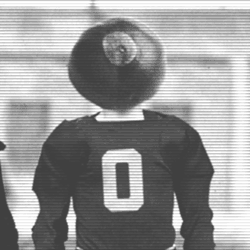 SFBuckeye
---
MEMBER SINCE December 08, 2013
Recent Activity
Apparently I am the idiot. For turning the offer down and for posting in this forum. Oh well, I still didn't want him to trash the plate.
Thanks to the both of you!! No responses, but I appreciate it.
I'll post one last time tomorrow with a super serious tone. If that fails then on be it. Thanks 992!
Just because the first one went off the rails does not indicate this one should. But OK thanks 992, at least I now have some context.
MOD EDIT. I've read the rules and I do not understand what rule I've violated. I'm not trying to be contentious, could you please let me know what I've violated? Thank you.
Thanks, 992. Fact is I simply don't post much. I don't see much for sale but this would be the forum to pick. Not sure why I was blocked. Maybe I'll try to post again tomorrow.
1994, thanks for the help, that worked! And yes I upvoted both your posts.
Posted on Twitter. Go to @JCReed27281 to see photos.
Exactly ;-) So I have a photo and am good with technology but 11W won't allow mw to post. Anyone know a way to do this??
He's a good guy (as much as a Michigan guy can be) but also kind of a boisterous one. Has tons of money so 1k to him would be nothing.
Will send one shortly. Car is not here at the moment.
;-) funny. I promise t was real. I once met the OSU NUT from Oklahoma as well. People love the plate.
What a crap day of sports yesterday. Wisco hands ND the win on a silver platter, IU stinks, Lady Bucks stunk, and USMNT delivered a turd on a silver platter. 0-4 on my rooting preferences is not a fun sporting day.
Go to deadspin, they posted the end of the 3rd and the OT period. Was so amazing.
Just amazing, the lightest hheavyweight in the field wins the NC over an 88 match 2x NC contender. So happy for Snyder. congrats!!!
You can't elietist and misspell spiel. ;-)
Well I didn't sit so much as collapse with that finish. Phew, GO BUCKS!!
BOOM!!! And I was about to blame the jerseys. Come on boys!!