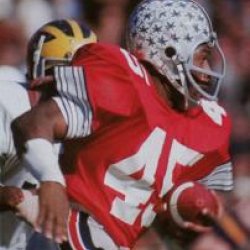 SFBUCK1
---
Member since 10 March 2013 | Blog
Recent Activity
Groan. I miss the separation of church and (Ohio) state...
We played down to the competition today. That will (better) change in the Tournament(s). TV announcer Dan Dakich has really gotten under some folks' skin here. I really enjoy him. His "make-up foul" commentary was hilarious. Also like how he was sympathetic to Lenzelle on the T.
We built the first half lead with the small line up on the floor - even though we got killed on the glass in the process. I wouldn't draw too many conclusions, though, since Illinois could not make a shot.