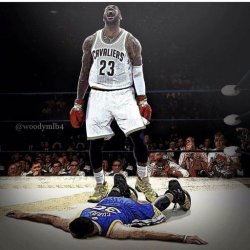 selmer862
---
Chicago. IL (via Columbus, Ohio, but grew up in Licking County)
MEMBER SINCE February 07, 2015
Went to to my first OSU football game in 1959…all the way to Ann Arbor! First basketball game in 1960. Got to meet Fred Taylor, and spent an hour with Woody in his office once! I am one of the kids on the dais at the Columbus airport when the 1960 OSU national championship team arrived home.
Favorites
SPORTS MOMENT: Too many to list...
COLLEGE FOOTBALL PLAYER: 2014: Devin Smith, off., Michael Bennett, def.; all-time: Craig Krentzel, off., Jack Tatum, def.
COLLEGE BASKETBALL PLAYER: current: Sam Thompson; all time: John Havlicek
NFL TEAM: the old Browns
NBA TEAM: Cleveland Cavaliers
MLB TEAM: Cleveland Indians
Recent Activity
To the OP: just curious, were you also not worried about Purdue last year, or Iowa the year before that?
Paint drying every time. It even smells better.
So cool to watch for me. I did my undergrad work at Otterbein, and went to graduate school at TOSU. Seeing Jeff Gibbs mixing it up under the basket was thrilling for me, along with most of my favorite Buckeyes from the Matta era. What a great win! Congrats to the players from both my schools, and to Sullinger and Turner who were at the controls!
I was wondering the same thing!
The Game: 1959, in Ann Arbor. My dad drive my mom and I up, singing "We Don't Give a Damn," which for an eight year old kid in the fifties seemed pretty cool. Bucks lost the game in the rain, the band kicked ass at halftime, and my love for all things Ohio State was born.
This year will be the 60th anniversary of that Game. I actually would love to go again one more time, but probably cannot afford tickets these days, especially when I have somewhat limited mobility and am unable to climb to the nosebleed section.
Okay, not on the radio or television, but it is the first game I remember.
Who would be a rich man's Bauserman?
It occurs to me that the pressure might really be on Harbaugh this coming season. Losing to Urban can be explained away as...well...losing to Urban, one of the great coaches of our lifetimes. But Harbaugh has to know that if he loses to a rookie coach at home next season, he may lose some significant donor support, as well as the fanbase howling at the moon. If that happens, I'll be tuned into Valenti's show on Monday afternoon after The Game!
I loved Terry's playing since I first saw him, and I am so happy he was able to play a bigger role this past season. I agree, he has what it takes to be a steal on draft day, and he could have a long career in the League. He's a complete player, like most Buckeye receivers. That's an Urban tradition that I hope Day can continue!
Fast enough to get ticketed in a school zone!
Today's winner is: Byaaaahhh! Well played, sir!
So happy to read that he's made a full recovery. Now go get 'em, Big Guy!
I would actually like the Big 10 to publicly offer a Big 10/SEC Challenge in football to replace Chickeshit Saturday. Call me nuts, but I think the SEC is a carefully managed paper tiger, consisting of Alabama and not much else. Sorry, but I never bought into the idea that Georgia was worth a shit this year, I mean, they are Georgia, a perennial 3-4 loss team. I think the Big 10 would be more than competitive in such an event. In fact, I think we'd smoke 'em! It will never happen, of course, because the SEC would never take that chance. As long as BSPN is carrying their water, the SEC doesn't need to actually play anyone. But I would love to see Delaney throw the challenge out there!
Better yet, air guitar solos.
Not disagreeing with your larger point, but can you explain to me what Georgia did to even be mentioned as a playoff team? Sorry, but other than some mythical "eye-test," which is a synonym for "we're just making shit up,"I don't see that they did a single thing to deserve mention.
There's so much more to running a football program than winning three games with someone else's players when the apparatus has already been set up for you. Ryan Day has really impressed me so far, but the proof will be in how well he maintains the organizational structure, including recruiting, once Urban is gone. That said, Urban and Gene seem really sold on Coach Day, so he must be doing some great things behind the scenes.
One thing that no one here has mentioned, though: with all the discussion of the length of Coach Day's leash, it occurs to me that when he does well (and I do think he will), will the NFL come calling? And if they do, will he heed the call?
Of course I hope he is enormously successful and stays a long time. But he does not have deep Ohio State roots, and if he can maintain Urban-like levels of success for a couple of years, I have to think the NFL will attempt to lure him away. So the real issue is not necessarily the length of the leash he is on, but whether not his goal is to be in Columbus or the NFL. Let's hope he's successful enough that they come calling, and the lure of Ohio State is powerful enough that he turns them down!
Desperation makes strange bedfellows.
"Poor man's Fabio..." That's just awesome! I'd upvote you a thousand times if I could! Well done, CT!
Those who stay will have lost to champions!
Stantman, I loved your post, and cannot fathom why anyone would have down voted it. It summed up many of the thoughts I have had, and was respectful and...well...so fan-like, yet respectful! Thanks for summing up what so many of us feel.
Didn't watch last year; won't watch this year.
This is the most poorly coached team in Ohio State history, and I go back top 1959! I have have never seen a Buckeye team so incompetent in the basic fundamentals of the game. SMH!
Not me, gents. I live in Chicago, and like any true Chicagoan, I hate the Cubs...suburbia's team! But CP gave me as good as he got during the Series, so I was just saying it with respect.