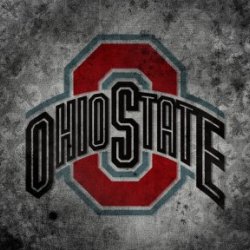 searsy82
---
MEMBER SINCE August 29, 2016
Recent Activity
Get to about 400 yards of total offense with some relative balance.
lol, k
Your guess is as good as mine, lol. It certainly didn't seem like he was referring to protection though.
He was just on ESPN today saying that Penn State "exposed weaknesses in Ohio State's pass defense ".

With their incredible 124 yards passing.

in summation: Desmond is a moron.
I would put it this way; I don't expect one, but I definitely wouldn't be surprised by one.

I'm buying it. Game will be close early, Taylor will get one score on the board. After the Bucks start scoring and Wisconsin falls behind they will start having to rely on Coan and the passing game and that is when the wheels will come off. Defense will get a handful of takeaways and the game gets away from Wisconsin.
Final Score: 42-7
For anyone attending the game, you don't have to like the uniforms, blackouts, or any color-out in general, but if you are going, please wear black. Do it for the players on the field and in support of our team.
Although personally, I think if they are going to do these things, they should hand out black T-shirts to everyone at the gates.
Bucks make a statement. 62-7
I'm going with Sell.
They are a really good team and Taylor is a beast. But I don't think they can rush their way to a victory against us and I don't think their passing game matches the skill of our DBs.
Towards the end of the game their pass coverage looked incredibly suspect so I don't think they could keep up with our WRs.
I hurt Mike Penix with my Sack
- Chase Young, Probably
Bucks - 47
Hoosiers - 10
I have two responses based entirely upon the weather.
Tropical storm remnants steer clear of Columbus: 70-3
Monsoon season strikes: 49-0
I like imagine Brett McMurphy, standing in the press pool passing on plates of lunch like Miltion in office space, only for there to be one too few lunches to go around.
As an employee of another state university in Ohio, I can tell you this is just how administrative leave works. Regardless of the outcome.
Ummmm, where can I get one!?!?
On 6/6/2017, 11:11AM, My excitement for the 2017 Lions season was pronounced dead.
I have a great feeling about this kid.
BOOM!
He is going to Michigan. Best of luck to him against our secondary. *laughs manically*
This would bother me if I had any concerns about our coaches ability to hire replacement talent. With Big Urb, this isn't the case. I'm sure none of this is a surprise to him and he likely already has his suitable replacements planned out.
I also doubt this has much affect on our recruiting class. From the Baron Browning story, its obvious the staff has been open about the possibility of them moving on to other opportunities.
Well, luckily for him he has a game against the Lions coming up. As a Lions fan, I'm willing to bet he runs for 200+.
I don't remember all of the details, but wasn't he suspended for lying to the NCAA about meeting Deion Sanders, not necessarily the contact with him?