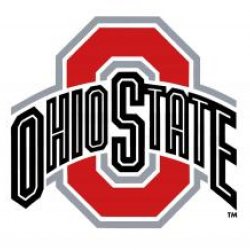 Scuba_Steve
---
MEMBER SINCE May 04, 2011
Favorites
SPORTS MOMENT: Holy Buckeye!
COLLEGE FOOTBALL PLAYER: Do I really need to pick just one?
COLLEGE BASKETBALL PLAYER: Aaron Craft
NFL TEAM: Who Dey!
MLB TEAM: Cincinnati Reds
Recent Activity
T-Bone.
Any list of "forced nicknames" starts and ends with "T-Bone."
Who knew it took four hands to properly hold a douchebag?
Similar to what LouBuck said, I often think the "conspiracy" is not giving the more talented team (nearly always Ohio State) any benefits of the doubt. That feels like a consistent issue with refereeing. Said another way, "will Ohio State really miss Jordan Fuller? Probably not, so let's call it targeting." It might sound crazy, but that's how I think about the discrepancies in calls we get & don't get.
Now, does that hold water when looking at Alabama & Clemson? I don't know that and haven't looked into where they rank over the last 3-5 years on penalties. But the 90's Florida State team come mind when thinking about the combination of lack of discipline & terrible officiating.
Is this game really on Sunday, December 29th? If so, it will overlap with the Browns-Bengals game in Cincy. That is one helluva early afternoon (assuming kick-off at 1pm) for Ohio sports.
"Michigan was favored against Ohio State last season for the first time since 2011, and the Buckeyes won 62-39"
Are we sure about that? I could've sworn that Michigan was favorites in 2015, the week after the calamity known as the Sparty game. We proceeded to play like the team we'd been waiting for since the previous January vs. Oregon.
485.....That's the number of scholarships Ohio State would need to award to Ohio players for there to never be another ignorant fan say "But look at the kid from [fill in the random college team] tearing it up. He should be a Buckeye over [fill in the random back-up player]."
"Fields and Baldwin each missed a number of throws." Great, another 3-4 years of not throwing WR's open and 25 QB runs. I feel the JTB4 arguments getting a 2nd wind.
My neighborhood bar does a free shot of tequila for every turnover Ohio State commits. I was thrown out and put into an Uber with 14:36 to go in the first half.
Referees were terrible. Since when did pushing a guy down in the middle of the court become a foul?
Busy deleting threads because you don't get the inside joke.
2019: Amir Williams added about 50 LBs and has a bit more game. Until we figure out how to get Amir off the court and Kaleb on the court, we are what we saw tonight.
I had to go back & Google the Bert Emanuel catch you referenced. Holy SH!T - that was a freakin' atrocious call!!!
The only thing surprising about the penalty on Kansas City was that the defensive lineman wasn't charged with 2nd degree attempted manslaughter, and given a 5 year prison sentence at the next TV timeout.
I follow & agree with the rest of Ramzy's arguments, but not the call related to Brady. There is a DATA-BASED argument to be made that the NFL protects certain players more than others - and not just a broad "they protect QB's" argument. I've watched Andy Dalton & Cam Newton get drilled in the head far too long and far too many times to attribute the Tom Brady call this weekend to an "officiating spectrum."
I had the pleasure of meeting Coach Coop at a Penn Station in Northern Kentucky, as he was traveling down to the Bengals Pre-Season camp. He was with his family - and I shook his hand and thanked him for what he did for the Buckeyes. Ironically, I didn't say it as eloquently as Ramzy, but my message to him really was about "Hump Day." Coop was appreciative, and then wanted to talk about the Bengals. I'm still waiting on Cooper's impact to "Hump Day" here in Who Dey! land.
"Had the Buckeyes simply played their 10th worst game of the 1996 season instead of whatever the devil-infused hell that 2nd half against Michigan was, Coop would have a national title."
I was in Columbus that day & evening on 15th Avenue. Let's just say the bottles being thrown from one side of the street to the other was all that was required to realize the magnitude of the loss.
I also heard the Cavs are going to bring Lebron back, but only as a 6th man & defensive specialist. I don't see how that won't be a perfect fit.
People are forgetting the last round of expansion, when big brother (Oklahoma) was told by his parents (OK state government) that he had to stay with little brother (OK St) even if he & his buddy (TX) wanted to chase hot chicks (Big Ten).
Thank you. I found them with your Shelley clue!
I think the chink in OU's armor is now blaringly obvious to the whole world - in that their defense is a serious concern if they were to make it to the Playoff. So I agree with many of the most recent comments.
I DO BELIEVE the Buckeyes can get in even if OU wins, but that win will have to come again with a cringe-worthy defensive performance. Something in the realm of 52-49 opens up the eyes of the committee to think "what would Alabama do to this team?"
If you then see an Ohio State team win convincingly & in all 3 phases, I think the Committee can make a very rationale & data-based decision that Ohio State has a better, more balanced team to compete in the Playoff. I think we all dream of the 59-0 days, but that was a confluence of crazy circumstances.
Ohio State is in if the following scores happen:
OU 52 TX 49
OSU 42 NW 10
In your scenario, the #4 (UGA) AND #5 (OU) team would lose - and you are telling me the #6 team (OSU) would not move up? That is crazy talk. Ohio State would be a 12-1 Conference Champion with the most impressive win (#7 Michigan) than any win by either UGA (#9 UF) or OU (#16 WVU). Ohio State would also be riding a 5-game winning streak, while both UGA and OU would've lost their last game. The only other would be for UCF to jump back over Ohio State with their win over unranked Memphis. Michigan couldn't jump us. 3-loss non-division winning Florida or LSU couldn't jump us.
I have zero idea where you've come up with that scenario.
My only frustration is the following:
"Ohio State struggled against Indiana and Minnesota" (won by 17 & 16 pts)
"Oklahoma's formula - although not pretty defensively - has worked for 11 wins" (beat TTU by 5 and Ok St by 1)
There actually is a Lawsuit possible here, and it is relatively straight-forward. Despite the family requesting to keep her health issues out of the story, McMurphy proceeds to discuss it. That is a violation of HIPPA laws (Health information privacy), and would probably prove successful in court.