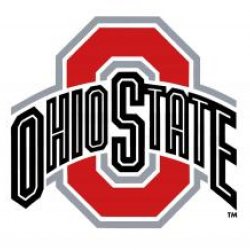 Scuba_Steve
---
MEMBER SINCE May 04, 2011
Favorites
SPORTS MOMENT: Holy Buckeye!
COLLEGE FOOTBALL PLAYER: Do I really need to pick just one?
COLLEGE BASKETBALL PLAYER: Aaron Craft
NFL TEAM: Who Dey!
MLB TEAM: Cincinnati Reds
Recent Activity
My thoughts exactly. Peyton Ramsey is about to have a career game against us (again).
More drivel from this uninformed, gobbly-guck of a hack writer? I want my money back! And get off my yard! Fire Fickell! I hate my life and sunshine. While we are at it, f#ck cute puppy dogs, cuddling babies and apple pie! - OCBucks
As somebody already pointed out, this is their 2nd major LB to go down for the year, in a position where they already lacked depth. I ran into a Bama fan at lunch, and he was irate in talking about the injuries happening this close to the season to veterans that have nothing to prove on a practice field on August 28th, 3 days before the season opener.
I'm not talking about micro managing the defense. I'm talking about making total gameplay decisions while the defense is on the field. Michigan has 3rd and 7 with 1:35 to go in the half. Do you take a timeout or not? That's not Hafley or Mattisons call to make
I agree with the original question. Seems odd that Day will be adjusting offensive schemes on the sideline while our defense will be in the heat of the battle. Will timeouts really be 100% up to the Defensive Staff? Will voicing an opinion on a bad call really be 100% up to the Defensive Staff? Will the decision to call a Defensive timeout late in the half to save time for our Offense really be 100% up to the Defensive Staff? All those things seems to be the responsibility of the Head Coach, who - given this current design - will instead be focused on our next possession vs. the current possession that could be more important.
"Overtime is kind of like the Titanic movie in that you already know before you see anything that an iceberg, a great ship and dripping hubris are destined to meet at midnight. It's just a lot more romantic and inspiring than when 1,500 people died in the North Atlantic back during the golden era of Michigan football."
We are all in the midst of a G*D D*AMN Hemmingway, gentlemen! Legitimately one of the smoothest, funniest, and ironic paragraphs I've read in my lifetime!
That play was the cause of a recliner being gently (I'm serious) turned upside down in my basement. I wanted to toss it violently, but as I approached the chair, my emotions had already turned into the demoralized "WTF?" stage.
Baker won 3 national titles at Oklahoma, and came into Cleveland as a rookie and immediately won 4 Super Bowls in one year, plus league MVP and overall best QB ever. He deserves the freedom to be a little cocky.
Oh wait, none of that happened. Nevermind.
What songs did you sing to her? I once had a pet cat. I sometimes wonder why my front left tire leaks air. Yes, he is hilarious - I love that show. Correct, our reservations are for 7:45pm next Thursday.
Iowa. Purdue. Need I say anything else? Until the Buckeyes prove they can be prepared for all 14 games per season (not WIN, but be PREPARED!), the formula of "Good Team + Afternoon/Night Game + Road Game" will inevitably draw the upset picks.
From the article "and when you have a running back that is as talented as Ezekiel Elliott, you don't waste it."
Really? Had to go there, huh? 2015 Flashback commences
Thanks. Not sure where you got that info, but I'll mark my calendar
T-Bone.
Any list of "forced nicknames" starts and ends with "T-Bone."
Who knew it took four hands to properly hold a douchebag?
Similar to what LouBuck said, I often think the "conspiracy" is not giving the more talented team (nearly always Ohio State) any benefits of the doubt. That feels like a consistent issue with refereeing. Said another way, "will Ohio State really miss Jordan Fuller? Probably not, so let's call it targeting." It might sound crazy, but that's how I think about the discrepancies in calls we get & don't get.
Now, does that hold water when looking at Alabama & Clemson? I don't know that and haven't looked into where they rank over the last 3-5 years on penalties. But the 90's Florida State team come mind when thinking about the combination of lack of discipline & terrible officiating.
Is this game really on Sunday, December 29th? If so, it will overlap with the Browns-Bengals game in Cincy. That is one helluva early afternoon (assuming kick-off at 1pm) for Ohio sports.
"Michigan was favored against Ohio State last season for the first time since 2011, and the Buckeyes won 62-39"
Are we sure about that? I could've sworn that Michigan was favorites in 2015, the week after the calamity known as the Sparty game. We proceeded to play like the team we'd been waiting for since the previous January vs. Oregon.
485.....That's the number of scholarships Ohio State would need to award to Ohio players for there to never be another ignorant fan say "But look at the kid from [fill in the random college team] tearing it up. He should be a Buckeye over [fill in the random back-up player]."
"Fields and Baldwin each missed a number of throws." Great, another 3-4 years of not throwing WR's open and 25 QB runs. I feel the JTB4 arguments getting a 2nd wind.
My neighborhood bar does a free shot of tequila for every turnover Ohio State commits. I was thrown out and put into an Uber with 14:36 to go in the first half.
Referees were terrible. Since when did pushing a guy down in the middle of the court become a foul?
Busy deleting threads because you don't get the inside joke.
2019: Amir Williams added about 50 LBs and has a bit more game. Until we figure out how to get Amir off the court and Kaleb on the court, we are what we saw tonight.