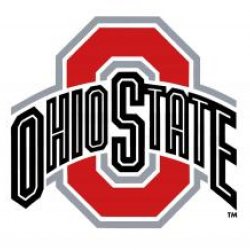 Scuba_Steve
---
MEMBER SINCE May 04, 2011
Favorites
SPORTS MOMENT: Holy Buckeye!
COLLEGE FOOTBALL PLAYER: Do I really need to pick just one?
COLLEGE BASKETBALL PLAYER: Aaron Craft
NFL TEAM: Who Dey!
MLB TEAM: Cincinnati Reds
Recent Activity
Why did the witch have no kids?
Her husband had a hallow-weenie
Thanks for all the responses. I think we are locked in for a good day. Now I just need a little sunshine & 50-degrees and it's guaranteed to be a great day.
EXECUTIVE SUMMARY: fans of "Conference Supremacy" only care about conference supremacy when their team isn't the reason for the supremacy.
I've lived in Kentucky for 20 years, which is an odd mix of both SEC & Ohio State fans. Here's what I can state as near-fact:
1) If I had $1 for every time a Kentucky fan wanted to talk to me - a known Buckeyes fan - about the dominance of SEC football, I'd be a millionaire living on a beach. Why? Because they want to get 2nd-hand credit for the success of Alabama.
2) If I had $1 for every time a Kentucky fan wanted to talk to me - a known Buckeyes fan - about anything related to SEC basketball, I'd have $0. Why? Because UK is a BLUE BLOOD of College Basketball, and don't care about what measly old Alabama or LSU does. Their measuring stick is Duke & Kansas.
I'm 100% Buckeye, and believe Ohio State should be #1 because of the dominance we've shown. But having said that, the argument that Clemson is struggling is getting a bit tiresome. Clemson is winning their games by an average of 35 points, and their last 3 games they've outscored opponents 139-31. They started slow, but they are picking up speed quickly.
You know it's been a great year when, after beating the #1 defense in the country 38-7, the biggest mistake the QB has made this year is a slightly cocky comment related to how the weather impacted their offensive output. Remember folks - last year at this time, people were jumping out of 12th floor windows screaming "Purdue" as they hit the concrete.
KBonay has restored my faith in - not just the internet - but all of humanity. It's 6:48am and my day is already made.
All the changing criteria from the Selection Committee is my frustration, as stated earlier. But I think we can all agree on one criteria that will NOT be used this year: the famous "Eye Test." The Buckeyes are #1 as it relates to the Eye Test - so I can assume that the criteria this year will exclude it. Instead, the new Criteria will be something like "Out of Conference Power 5 wins" - which will help Alabama (vs. Duke), Clemson (vs. Texas A&M + S. Carolina), and Oklahoma (UCLA).
I've been a member for 8+ years, and there has been only one Buckeye QB that was above criticism...Kenny G.
Unpopular Opinion, but also a facts:
It is 9/24/2019....the Big Ten Champion will be crowned in 74 days
Michigan controls their own destiny in the B1G title chase
At this exact moment, ESPN's predictions percentages are just as accurate as anybody else's, including everybody on this thread. Predictions aren't right or wrong until the scenario has played out completely (i.e. December 7th, 2019)
Criticize the predictions in 74 days, or wait at least until Michigan is eliminated from the BIG title.
There really is only one thing to know about Nebraska:
1) In 2018, a VERY AVERAGE Cornhuskers team almost beat (and probably should've beaten) a woefully under-prepared and lethargic Ohio State team.
If I'm Ryan Day, I begin & end my team meeting every day this week with that "one thing to know."
Michigan State (-9) vs. Northwestern: I'm no football genius, but I find it hard to believe Michigan State will hold NW to -4 points.
My thoughts exactly. Peyton Ramsey is about to have a career game against us (again).
More drivel from this uninformed, gobbly-guck of a hack writer? I want my money back! And get off my yard! Fire Fickell! I hate my life and sunshine. While we are at it, f#ck cute puppy dogs, cuddling babies and apple pie! - OCBucks
As somebody already pointed out, this is their 2nd major LB to go down for the year, in a position where they already lacked depth. I ran into a Bama fan at lunch, and he was irate in talking about the injuries happening this close to the season to veterans that have nothing to prove on a practice field on August 28th, 3 days before the season opener.
I'm not talking about micro managing the defense. I'm talking about making total gameplay decisions while the defense is on the field. Michigan has 3rd and 7 with 1:35 to go in the half. Do you take a timeout or not? That's not Hafley or Mattisons call to make
I agree with the original question. Seems odd that Day will be adjusting offensive schemes on the sideline while our defense will be in the heat of the battle. Will timeouts really be 100% up to the Defensive Staff? Will voicing an opinion on a bad call really be 100% up to the Defensive Staff? Will the decision to call a Defensive timeout late in the half to save time for our Offense really be 100% up to the Defensive Staff? All those things seems to be the responsibility of the Head Coach, who - given this current design - will instead be focused on our next possession vs. the current possession that could be more important.
"Overtime is kind of like the Titanic movie in that you already know before you see anything that an iceberg, a great ship and dripping hubris are destined to meet at midnight. It's just a lot more romantic and inspiring than when 1,500 people died in the North Atlantic back during the golden era of Michigan football."
We are all in the midst of a G*D D*AMN Hemmingway, gentlemen! Legitimately one of the smoothest, funniest, and ironic paragraphs I've read in my lifetime!
That play was the cause of a recliner being gently (I'm serious) turned upside down in my basement. I wanted to toss it violently, but as I approached the chair, my emotions had already turned into the demoralized "WTF?" stage.
Baker won 3 national titles at Oklahoma, and came into Cleveland as a rookie and immediately won 4 Super Bowls in one year, plus league MVP and overall best QB ever. He deserves the freedom to be a little cocky.
Oh wait, none of that happened. Nevermind.
What songs did you sing to her? I once had a pet cat. I sometimes wonder why my front left tire leaks air. Yes, he is hilarious - I love that show. Correct, our reservations are for 7:45pm next Thursday.
Iowa. Purdue. Need I say anything else? Until the Buckeyes prove they can be prepared for all 14 games per season (not WIN, but be PREPARED!), the formula of "Good Team + Afternoon/Night Game + Road Game" will inevitably draw the upset picks.
From the article "and when you have a running back that is as talented as Ezekiel Elliott, you don't waste it."
Really? Had to go there, huh? 2015 Flashback commences
Thanks. Not sure where you got that info, but I'll mark my calendar