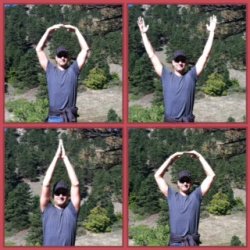 scrotieMcboogerballs
---
Chicago (via C-Bus)
Member since 06 November 2012 | Blog
Favorites
SPORTS MOMENT: Sneaking into Ohio Stadium and watching #1 OSU whip up on #2 scUM, 42-31 (I don't give credit for the last TD, since it was gift wrapped to scUM by the refs on a bogus PI call
COLLEGE FOOTBALL PLAYER: Ever: David Boston Now: Carlos Hyde
COLLEGE BASKETBALL PLAYER: Aaron Craft
MLB TEAM: Cincinnati Reds
SOCCER TEAM: really?
Recent Activity
Louisville
kentucky
mich st
nc
Oregon
Usc
duke
ucla
Just bought a house in Colorado and one of the 'approved' trees in the neighborhood is the Buckeye Tree. Trying to talk my wife into letting me plant one, you know, to honor the all-Americans. She says they are dirty trees, so I will just make sure to plant it when shes not home.
I've never seen a group of people more in denial about a loss.
You've obviously never interacted with Miami Hurricane fans
I thought Nickleback was Florida Georgia Line?!
Anyone else see the irony of Speights going down a few days after the D lineman bragged about Scum defense knocking out QBS?
The future looks bright for Ohio State, even if Barrett wasn't pleased with how Burrow—who he calls John—initially took control of the huddle after entering the lineup.
Does JT really not know his name? Or is he just messing with Burrow? Either way, pretty funny.
Any discussion on the decision to let a recently concussed player return to a stadium with over 100,000 screaming people? It was awesome to see he was ok, but to allow him to return to the stadium seemed short-sighted, especially in the current head injury culture.
"Pay no mind to taunts or advances, I'm gonna take my chances Everyday"
Solid advice for OSU team and fans
I think its quite possible those of you saying 'yeah, I guess go cubs!' Have never lived in Chicago. Cubs fans are insufferable and are the least knowledgeable (at least the dozens I have had contact with) fans I have had the privilege of being around. And for that, 'Go Tribe!'
Full disclosure: growing up a Cincinnati fan and always hating teams from Cleveland, I feel a bit dirty rooting for another Cleveland team in the last few months. Oh well, go Ohio!
I was at that game (riding solo) and decided my best move was jogging the 3 miles to my car after the game as wisky fans realized my 'red' shirt didn't match theirs and they threw epitaphs my way. I absolutely love Madison, but that drive back to Chicago was the worst.
Wow. I knew Redding had a rough day, but I didn't realize it was '22 yds on 78 carries' rough.
So now I guess I have to like Trent Dilfer
Hopefully he will 'call off the dogs' the same way he did against his former team earlier this year...
Your to funny
I see what you did their
Wait a second...Iowa has better odds than MSU to win title? After losing to FCS school? The Ferentz mystery continues...