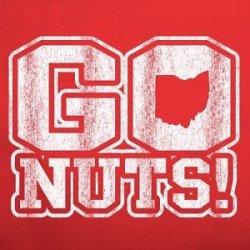 scriptingwins
Ypsilanti (via Montpelier)
MEMBER SINCE September 30, 2014
first true season i ever remember watching was the 02-03 season. I was 7 so just old enough to really understand the game.
Favorites
SPORTS MOMENT: personally jumping in to a game kenny g style after our varsity QB had a high ankle sprain. Then proceeded to go 11-12 for 176 and 1 touchdown and running 12 times for 83 yards and having a come from behind victory.
COLLEGE FOOTBALL PLAYER: JTBIV
COLLEGE BASKETBALL PLAYER: Matt Sylvester
NFL TEAM: Atlanta Falcons
NHL TEAM: Flyers
NBA TEAM: Lakers
MLB TEAM: Braves
Recent Activity
Ah nice I lived in Stryker for two years working.
Montpelier here
but currently in Pyeongtaek South Korea
Thank you for your service. Currently in Korea for the army. Definetly one of the best decisions. Definetly can relate to the toxic unit can relate to that, to many people trying to out piss each other. Can make service a bear. But drive on. Hope retirement is well.
Sams is in blakeslee the half mile of smile. It's the other small town northwest of Bryan and Pulaski is northeast of Bryan
Yeah quite different here. But the food rocks and soju is pretty good. Other then they are on record this year for the hottest summer. The heat sucks. But other than that it's pretty awesome
I wanna go back to Ohio state to ole Columbus town. I got a nice little bonus going to try take leave around thanksgiving time and go to the game and take mom. I took her to her first game two years ago to the game. Told her wanted to make it a tradition and that would be her Christmas presents forever. So that's the plan.
only here two years max. And not by choice. Damn army life lol
Bryan Ohio born and raised. Currently in pyeongtaek, South Korea
Agreed. As I can't really go to a bar to watch as the games are 13 hours behind here so a noon kick is at 1 am Sunday or 8 pm is 9 am here
I'm still getting used to this coming out 6 pm time. But ima miss D.J. and reading these everyday. Ready to watch buckeye football even though it'll be the wee hours of Sunday morning. I think the browns be much improved 8-8 I see tho barely missing the playoffs getting one to two big wins though
Hey thank you all in Detroit (eww) metro now heading out. 11w ain't the best site in the world without the commentariat and helps to have the best workers in the biz
So they have consolidated so much to one base they have a reception battalion and I'm assigned to reception. None of the 12 of us going got one cause we're assigned to that and not an actual unit
Gotta be keels and lachey... oh you meant tv uhm yeah idk probably Gus and Klatt as well
I'll have to get a little more adventourous to do that. But might have to do that. I wanna see Seoul I'll be about 40 mine south of it
I'm excited for the food. I'm a good addict and luckily I don't easily gain weight so helps out a lot with the pt and everything
And hove actually doing hometown recruiting in defiance right now.
For sure. Great pointers. Didn't get a sponsor so all the info helps in the pcs move. Excited for sure tho. Barraks are all brand new. Pretty stoked.
For sure. It'll be crazy watching the opener noon banger at 0100 Sunday morning
Thank you. Much appreciated
I just wanna scream at privates and remind them that they have failed to meet the standard lol.
Actually drill sergeant is on the list as well. Just cause of the teaching aspects. Much respect for the drill sergeants I had.
Oh boy lol