Scott
---
Columbus by way of Port Clinton
MEMBER SINCE August 11, 2011
Favorites
SPORTS MOMENT: The Catch. November 19, 2005.
NFL TEAM: Cleveland
NHL TEAM: Byrne's Pub. D-League, baby.
NBA TEAM: Cleveland
MLB TEAM: Cleveland
Recent Activity
I prefer personal accountability over passing the buck. But I'm old fashioned. Agree to disagree.
Agreed 100%. No one should be held accountable for the things they say or how it makes others feel.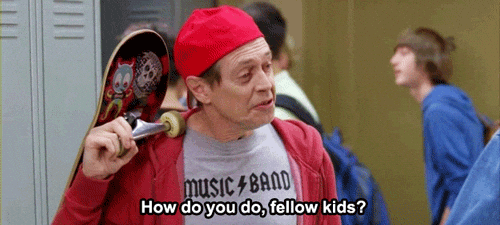 It started in 1990 and only a few hundred jumped. I'm not sure when it became a huge event, but was big by the time I got to campus in 2004.
Mowie wowie why is Slick Willy there!?
As a black athlete, Jesse Owens was not allowed to live on Ohio State's campus. And upon his triumphant return from the Olympics, President Roosevelt refused to congratulate Owens or even shake his hand.
Never forget.
This sums up my feelings perfectly. Some selfish, selfish people.
Small point: they must have had these for a while (pre-CFP championship), just looking at the placement of the eighth Buckeye leaf on the collar.
Man, Michigan State gets no respect.
I'd love to hear about your average day as a recruiting analyst. I know you have another job, but it would be neat to hear about how you schedule your time and how you connect with recruits, Ohio State staff, and other analysts.
Setting aside the source OF the story, and focusing on the source IN the story, he's pretty good; Neal's coach.
But his coach wasn't even there. It's pure conjecture.
You came so close to not making a political statement but then you did and I know it's hard to follow elementary rules but I believe you will do better next time.
Hey I didn't know Alabama had Mensa members, too!
Car-dale Jones, Car-dale Jones, whole State of Ohio is Car-dale Jones!
https://vine.co/v/OrmlhjE19wQ
Jail for everyone!
To me, this is all about establishing the passing game. If our defense is going to stop MGIII, they need to stay fresh. A fresh defense starts with extended drives from our offense, which will require a somewhat balanced attack. Without a passion game, Wisky can load the box, focus on our rushing attack, limit time of possession, and leave our defense gassed. No pressure, CJ.
No politics, BUT, since you opened the can of worms...
Your comment was great and site appropriate up until your first comma.
If I remember correctly, he deleted his account once Braxton was injured.