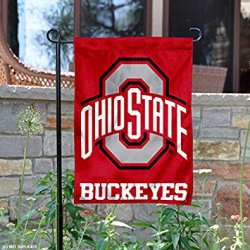 Scooter
---
MEMBER SINCE June 02, 2015
Recent Activity
My husband and I attended Lamaze classes with Jeff and his wife. Back in the day...
We skipped that place in our Asheville visit. Something about paying rich folks big money to see their house disagrees with me. Chimney Rock State Park is a great visit. Climb the steps to a remarkable view! Great breweries, vegan restaurants, and public art downtown.
He used the M word!!
I don't get the reference to "two stupid kids." These are not freshmen enjoying their first time away from parents. These are 21-22 year old men committing a serious crime.
Living in the Triangle now, I'd say Duke/UNC. We headed to a local sports pub last night to experience the rivalry. Strangely, no one there actually cared. Someone even asked for XFL. Less than half TVs were on the basketball game. Could have been full of Wolfpack fans?
Buckeye watch party at bar in Raleigh. Go Bucks!
I met a Clemson fan yesterday at the cat rescue shelter here in Raleigh. I simply stated that was a catch and and fumble. He said nothing. I let him adopt the kitty anyway.
Although, early childhood education goes to grade 2.
As a former preschool teacher, I just want to watch as he sits on one of those chairs.
OSU alumni club is going. You could probably get ticket only package through them and be surrounded by Buckeyes. That may get you into Buckeye Bash as well.
I thought "eleventeenth" was the "funnest" word in the article.
Could this have been in place back when Ryan was encouraging Hafley to consider the BC job? Is Ryan that far-looking? If so, love it!
Gee, NFL review during Washington Dallas game said completed catch since receiver got 3 steps down. And it was "coming loose" as well.
Guess we have to cut Kyle some slack here.
527
Wow. Just let it go, attorneys. I really thought their logo looked more like a race track than an O.
Ohio State - #1
Penn State - #2
Michigan - #3
I thing we've heard this song before. Question though: where the heck is Wisconsin?
2/2 but no confidence in either. I'll take the lousy points.
Boom! Couldn't resist. I had an extra just laying around.
I think next year will be a break out year for Ruckert.
And then Day will hire Utah's DB coach. If he's so good, why would Clark think that he'll stay there?
I live in NC and BTN is only available on top level of cable service. I believe in B1G territory, it's on basic cable, which means everyone with cable is paying for it whether they watch or not.
Early signing period started at 7 am. Only a 72 hour window through Friday. Then they must wait until February.
Yes, but the only downside is ours. He has nothing to lose by waiting.