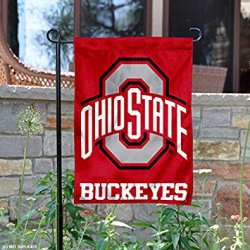 Scooter
---
MEMBER SINCE June 02, 2015
Recent Activity
I thought the green tie was for Sparty
(cough) Chase Young (cough)
Dude, you've been calling for this team to lose 5-6 games all year. Give it up, already.
I think they played a little conservative after the Tua injury. They had to have heard about it before the game. I know I was calling for Fields to come out once I saw that 35-7 score.
Took my sons to enjoy the artifacts when they were just young'uns. They're now in their 30s.
Does this mean more will stay home and let more walk-ons travel? Love league determined "off weeks" before a tough run.
Rest all of questionable injured players. Give ORs a lot of snaps. Don't put Garrett back for returns. Just avoid injuries this week. Still 50 point win.
Really just 2 halves of games, so 1. Edit: missed it that that much.
Maybe he meant he (and his bank account) was better when he left Rutgers?
We need to be in top 3. #4 will be playing in SEC backyard. We want the opportunity to be placed in AZ. Make one of them come to Buckeye country for a change.
Friends tv reference. Joey mistakenly said "moo point." This was his reasoning behind the phrase.
Never let that team get the ball.
Hope Crowley can go. He was looking strong.
Why even play the starters until halftime? Keep them sharp by playing first qtr.
I don't see Bama dropping below Georgia. Dawgs had a bad loss.
First string gets another bye week. Start the backups!
ESPN headline even states "Fields, #3 Ohio State Overwhelm Maryland." Wait a minute..
Glad to have time to share some outdoor adventures in our new city (Raleigh) with Ohio visitors next Saturday before dark! Best news of the weekend!
I believe that Clemson does have the highest percentage change of GOING to the playoffs. As they have no (real) games between now and then. Winning the whole thing: well, that's a little different.
Although many Buckeyes fans at Maryland didn't see much of the game. I believe more were hanging around beer stands than in the viewing stands.
Maybe with all the climate change, it will snow in August?
I couldn't watch. Just listened to the Buckeye fans around me. Breathed a HUGE sigh and wondered what the heck just happened.