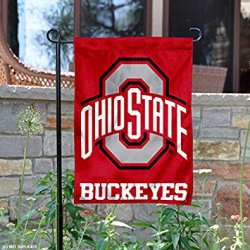 Scooter
---
MEMBER SINCE June 02, 2015
Recent Activity
Last guess I saw was 30 or 31.
This just means that Paige is pushed out of our class and will go to UM. (Mgoblog)
Announcement comments are worth watching this ceremony. Where as...
This list contains the most recent players from each county, not everyone in history.
Hand placement on that hammer looks weird. But I'm not going to say that to his face. Scary human.
I"m pretty sure he meant that Archie is the sole member of both the three-time 1000 yard rushing club and the 2-time Heisman club. Not that he is the sole member of THE more the one club, but "more than one club."
Back in the early 70s, our family was high school sports and Cincy Reds fans. I decided to attend OSU-Lima for a couple of years and thought it would be good to start getting to know the football program. Watching Archie run in the Shoe sealed the deal.
Dang, recruits must be loving this!
I'll happily cross my new state to cheer against _ichigan in the Belk Bowl.
I remember sitting at an OSU men's basketball game when Terrelle Pryor walked to his seats. The crowd started chanting "TP, TP, TP." About as excited as I've ever seen a crowd get over a non-committed recruit. Justin Fields got a nice welcome at the Schott as well, but I guess wasn't a "true" recruit.
247 has listed 8 PM.
https://ohiostatebuckeyes.com/record-comeback-in-1989-at-minnesota-to-air-tuesday-night/
"Ohio State trailed Minnesota, 31-0, but staged an incredible comeback and defeated the Gophers 41-37, tying the record for the largest deficit overcome by a Division I-A team. In the first half, Buckeye quarterback Greg Frey completed just two of eight passes for 35 yards, and his two fumbles and an interception led to 17 Minnesota points. But in the second half, he was 18 for 23 for 327 yards. He also scored a touchdown and completed a pair of two-point conversion passes in the second half to spark the comeback."
Didn't watch second half.
Dan Fouts, but only for that BS during OSU/Miami NC game. 2nd place: Blanco from Mexico soccer. His dives were ridiculous, but refs always bought in.
Punt returns were my favorite plays of the games with Ginn back there.
I agree with the "eat whatever you want" for breakfast line of thinking. I usually dig into leftovers, but found that liver/onions or chili were probably not wise choices. In those times, a hemp protein shake is a better alternative.
Coming to Ohio from Hawaii and Cal should be hardship enough. Wonder if he's ever experienced snow?
Best part of Rutgers trip is taunting the cannon crew. For some reason, the ticket office surrounded them with Buckeye fans. Poor guys.
But does he know blocking responsibilities? It's not just about making spectacular catches.
First USA vs Mexico in Crew Stadium was pretty wild, too.
Michael Redd's home: I thought I was looking at a Playskool model. I swear those roofs and windows are straight from my kid's Playskool castle kit.
Yeah, giving him goal line packages to showcase him was inhumane!
2 Byes during the season is something new (at least I don't remember it). But nice that it makes the football season last an additional week.
All for Nothing
Pretty accurate description of their season.