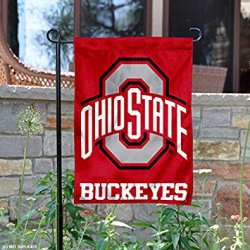 Scooter
---
MEMBER SINCE June 02, 2015
Recent Activity
Yeah, giving him goal line packages to showcase him was inhumane!
2 Byes during the season is something new (at least I don't remember it). But nice that it makes the football season last an additional week.
All for Nothing
Pretty accurate description of their season.
T-shirt worthy quote
A Purdue team that had 5 players on that draft list. All as FA.
In Ann Arbor makes it even sweeter. Loved their fans chanting at the end. We're in their head bad.
Day hired Barnes because he was impressed with Barnes' work last season at Maryland, where he led the Terrapins' defensive play calling efforts last season in addition to his roles as special teams coordinator and linebackers coach.
Sounds like he had a lot on his plate. Sort of like what FSU's defensive staff may be doing.
Playing late November in sun (warm) is better than player in late November in dark (freeze backside off). Better for traveling families, parties into night, etc. If September, I might agree but it just gets cold and dark way too early.
Only fired defensive coaches from OSU go to the pros.
At this point, I think Joey Lane needs to get some minutes. He couldn't be much worse at this point.
They should have been ranked lower BECAUSE their coach is returning.
Our turnover twins are killing us.
Winner. Contest over.
Are all sports on off season? Don't diss the BasketBucks like that!
Maybe Urban said Cardale needs to sit behind JT another year since he needs more experience.
Waiting is hard. Been 22 hours...
No mention of OSU vs PSU tonight. Go BasketBucks!
Some shots were ending in long rebounds, players not in position.
Only worked for 1 year with Tathan.
They need to invest in some shorts that fit his frame, though.
Transfer portal may be busy in a couple of years.
Muhammad has been my favorite player since game 1 this year. Just like the passion with which he plays every second. Nice to see his offense coming around.
My hubby and had a basement apartment close to Olentangy. Walked to friends place on Neil to partake in a blizzard party. Remember climbing over drifts higher than cars across closed Olentangy River Rd and King Ave. Looking back, I'm surprised more weren't out of electricity.
Hmm...never been for a hockey game. Where does one park anyway?