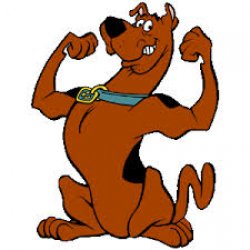 ScoobyKnows
---
MEMBER SINCE November 14, 2012
Favorites
SPORTS MOMENT: 2003 National Championship Game...Buckeyes beat Miami!
COLLEGE FOOTBALL PLAYER: Eddie George
Recent Activity
586
315
I, for one, don't want to hang my hat on hoping for a Rutgers win against anyone. Just beat Penn State!
501
This
418
Really excited about Cupp stepping up. He's from my neck of the woods. And if you all remember his recruitment...I am really pulling for him to succeed!
143
DJ is an ass. He is everything that he and his people stands for as well. This is a fact. He has no talent as a writer or anything else he pretends to be. He is a hack. His beliefs in this case are so embarrassing that perhaps he should take up basket weaving and join mgo club. How sad.
Wow, this train is moving fast. Haven't even had the official presser yet. I will miss Urban terribly but am excited for Day!
Checks calendar. Not April 1st. Damn. If true, gonna miss him.
Ohio State 12 wins = B1G Champs Oklahoma 12 wins = Big 12 Champs Notre Dame 12 wins = NOTHING
B1G Champs. It's good to be a Buckeye people!
Here's my argument. Alabama is by far the best team. What would the spread be between Oklahoma vs them? What would the spread be between us and them? I would bet we would be less than a 10 point underdog. Oklahoma would be 14 at least. Not that it matters I guess but I think Ohio State has the best chance of all potential playoff teams to beat Alabama. Thus it should make them the number 2 seed. I've already started drinking so maybe my argument is not valid. Lol.
Best. Game. Ever.
411
301
I think the Bucks missed 20 tackles on just that last offensive touchdown by Purdue.
801
363
Jim Tressel will be pleased.
682
390
There's 1 person who really likes Wisconsin apparently.
Can't argue with math.