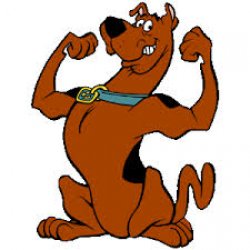 ScoobyKnows
---
Member since 14 November 2012 | Blog
Favorites
SPORTS MOMENT: 2003 National Championship Game...Buckeyes beat Miami!
COLLEGE FOOTBALL PLAYER: Eddie George
Recent Activity
Ha!!! Awesome.
Hey we are winning the turnover battle. YES!
Poor coaching IMO. Harbaugh should never have gone for 2 after that pick 6 early in the 3rd quarter...they lost by 1. I know it could have turned out different but still.
Yea you gotta go with Chic...he built the shoe afterall.
The foster farms bowl? Ha.
We are losing the field position battle. Not good.
413
Yea fuck Oklahoma State University. I hate them bastards!!
If we are #2 and win out without playing in the B1G title game we will still get in. No way Penn state or Wisconsin or whoever will jump us. Regardless of who wins the big 10 title.
King of Castle = K oF C = He does pickin' right? Banker holiday and I'm still up this early. I'm getting old. Happy Veterans Day everyone!
556
617
212
415
All part of Dino's plan. He will lay an egg this year and then go 10-2 next year so he can win B1G coach of the year.
Ummm... Defence?
Wisconsin just seems to want it more tonight.
439
I still have all my scooby snacks so must have been the picnic basket.
523
Get well soon big guy!
33
Bucks looked about as well as they could have. Defensive line is still my biggest concern. Looking forward to next week. Go Bucks.
280
Well I feel a little bit better about Gibson now that I know Coach doesn't agree with it. I hope they can get something worked out. I was excited to see him play this year.